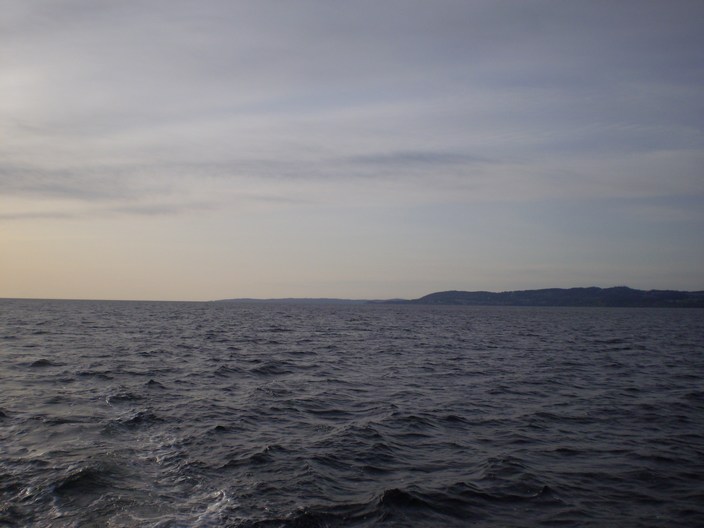 Around the end of April 2007 we depart Nanaimo early in the morning. Only two destinations are fairly fixed. Porcher Island and Masset on the Queen Charlotte Islands. We have about 3 months and everything else is flexible.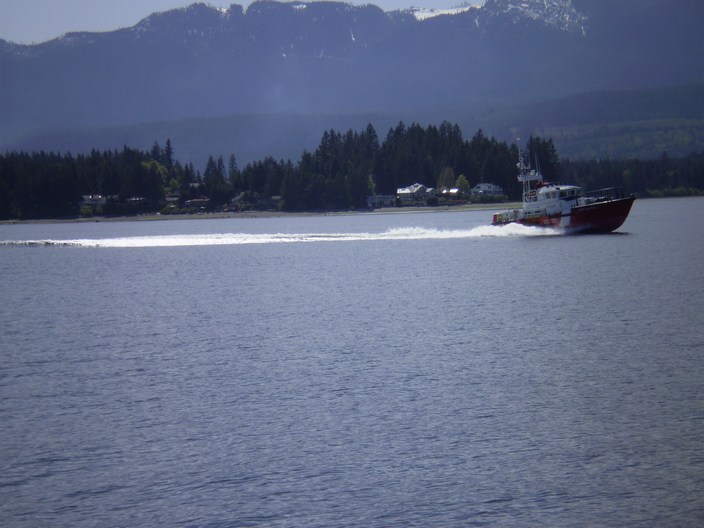 Later that day the Coast Guard vessel Cape Calvert passes by in Baynes Sound near Denman Island.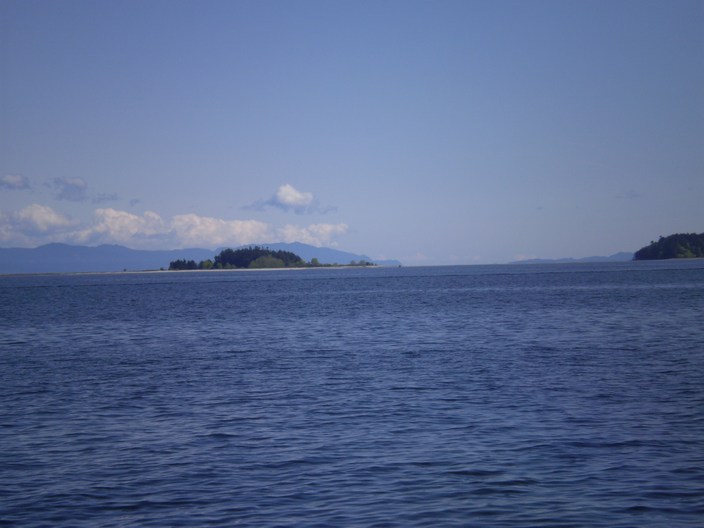 Passing by Sandy Island. ( rush rush rush )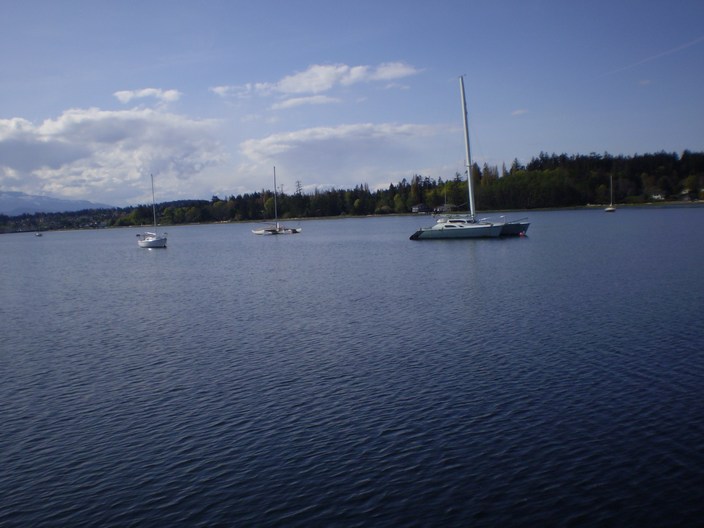 First night at Goose Spit near Comox with some tris and cats.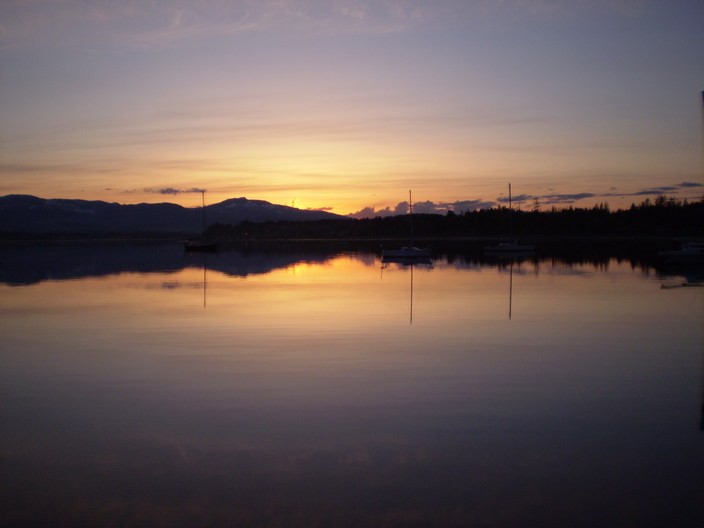 Our first sunset of the cruise.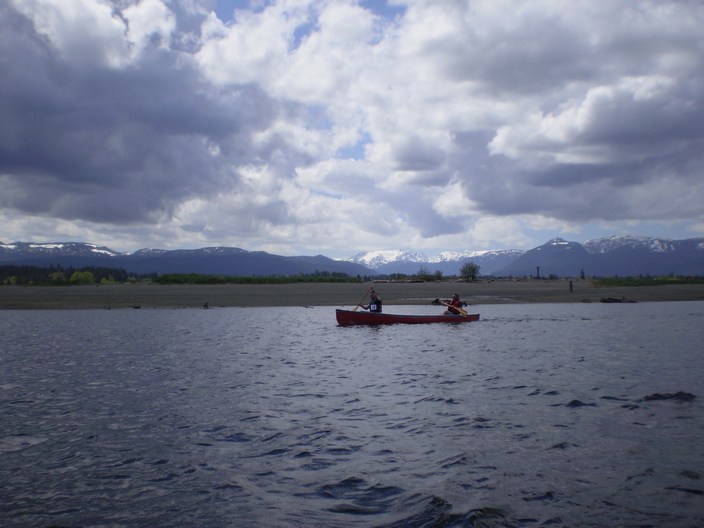 Next day on the Courtney river we fall in with dozens of canoes racing in the Snow to Surf competition.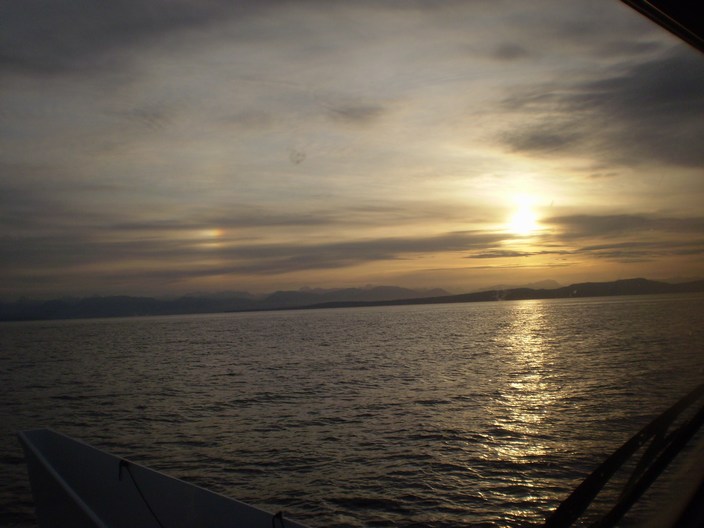 An early start across the Comox bar.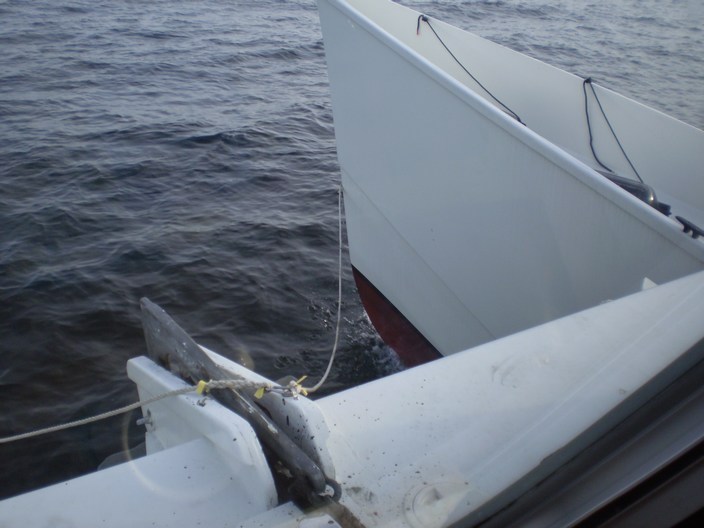 Churtling along in Georgia Strait headed for Cortez Island.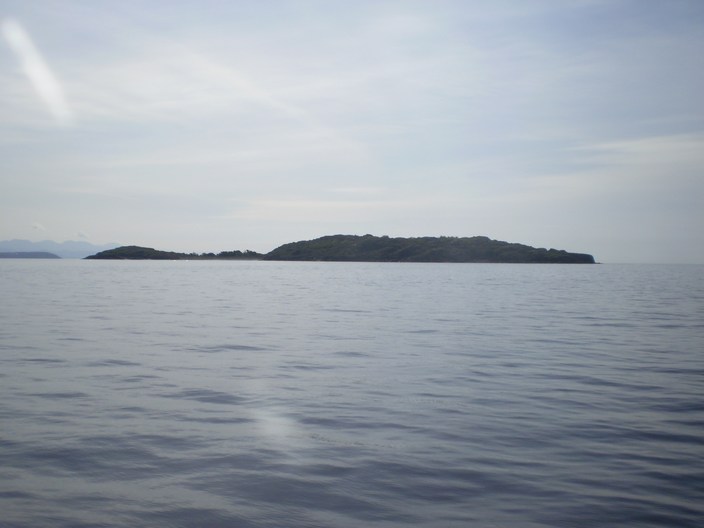 North West of Mittlenatch Island. I have had a photograph taken here in 1942 since the early 70's . We will return here and walk on the pebble beach in the cove in a few months.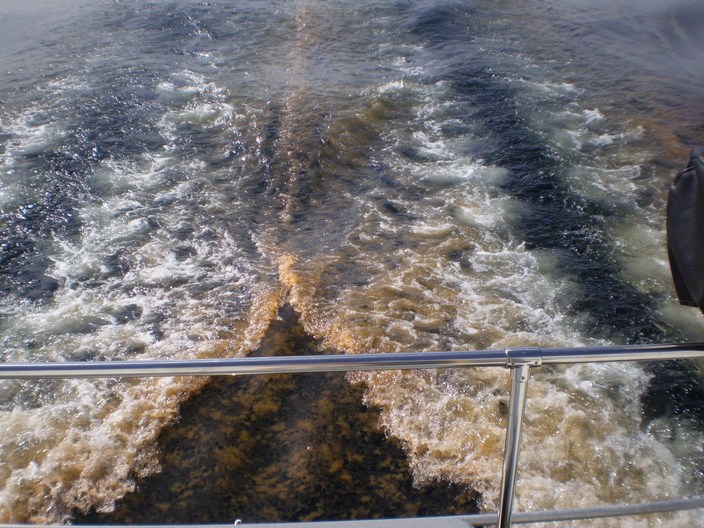 Approaching Cortez Island we start to see large red tide blooms.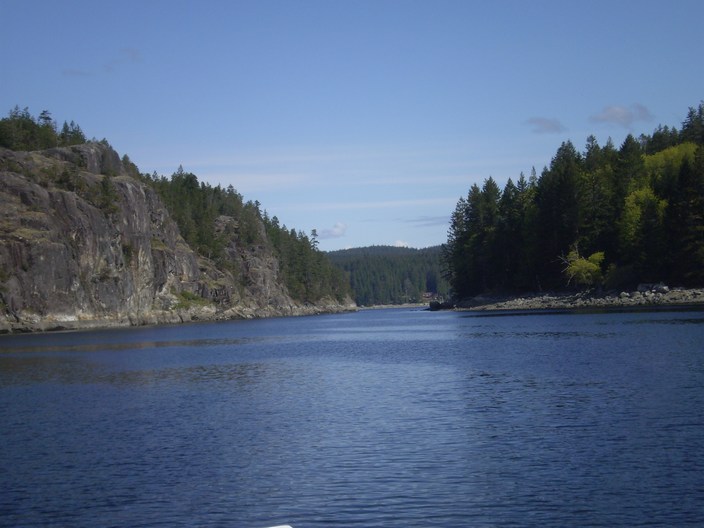 'The Gorge' entrance to Gorge Harbour on Cortez Island. There were the remains of native pictographs in the entrance.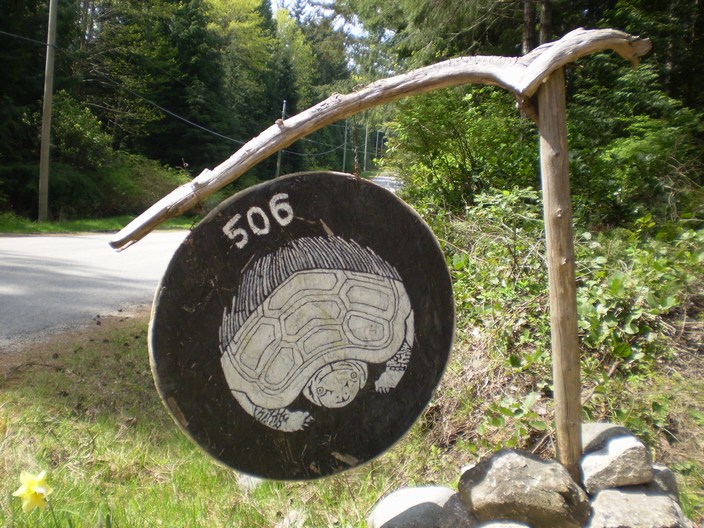 A turtle on Cortez Island.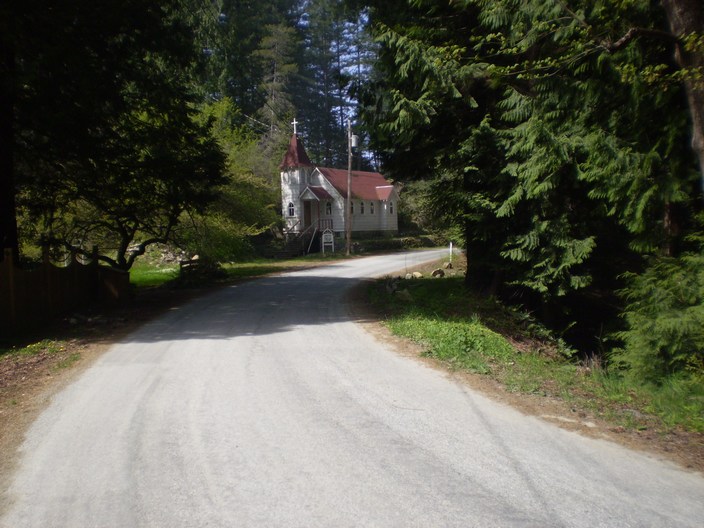 An old church at Whaletown on Cortez Island.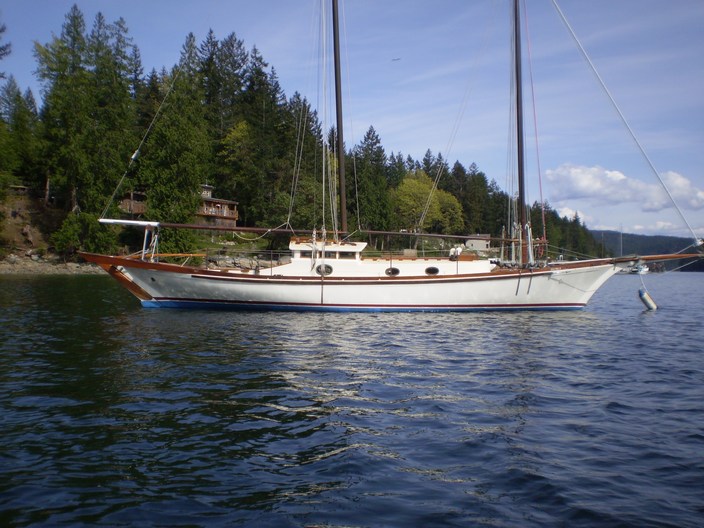 The sweet Rachel S in Gorge Harbour.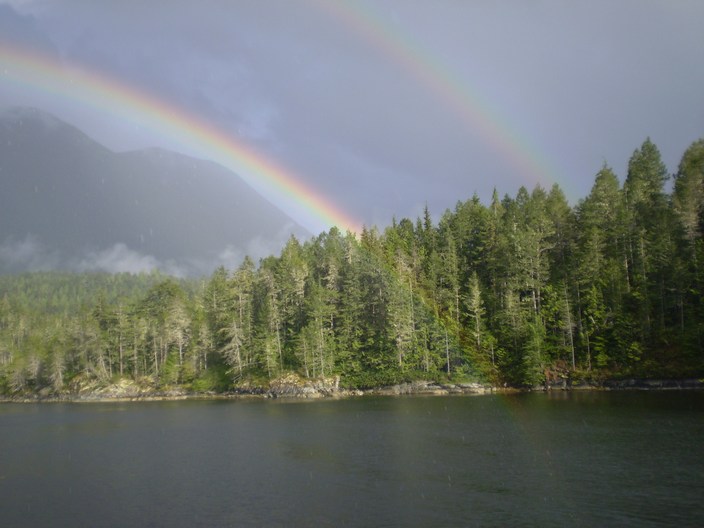 Desolation Sound Pirdeaux Haven in early May. Just us and this double rainbow that went straight into the water.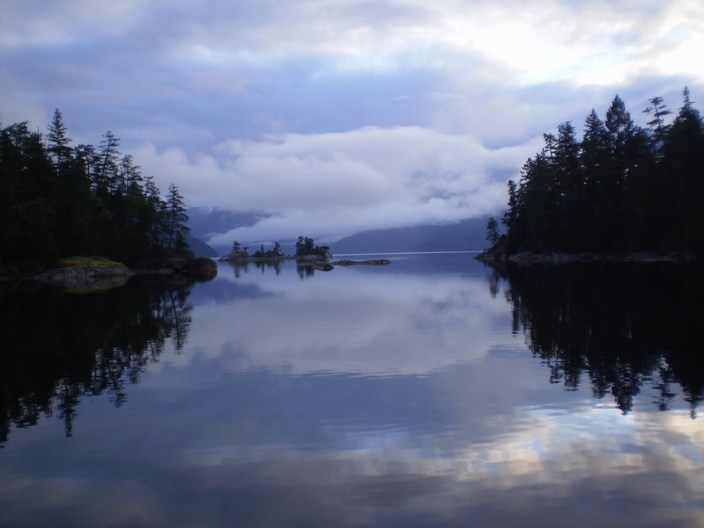 Pirdeaux Haven 'Gap' at high tide.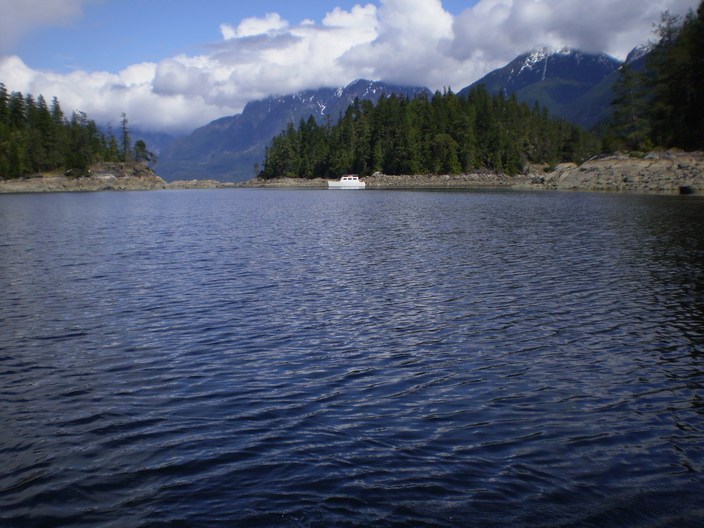 All alone in Pirdeaux Haven with the 'Gap' at low tide.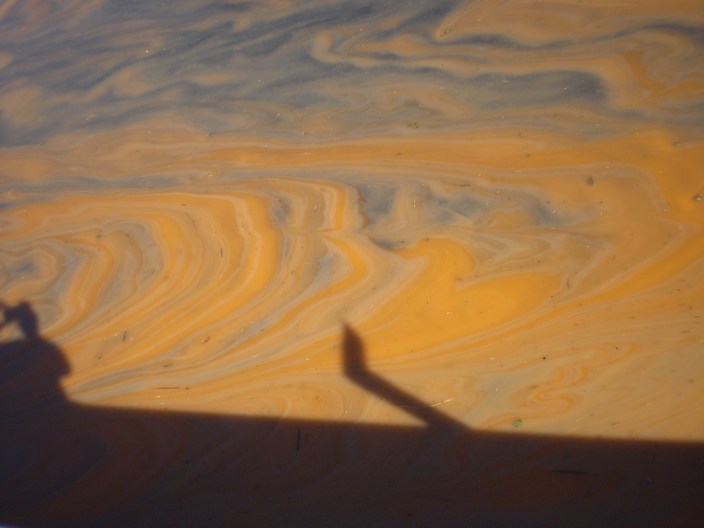 Red tide flows into Pirdeaux Haven.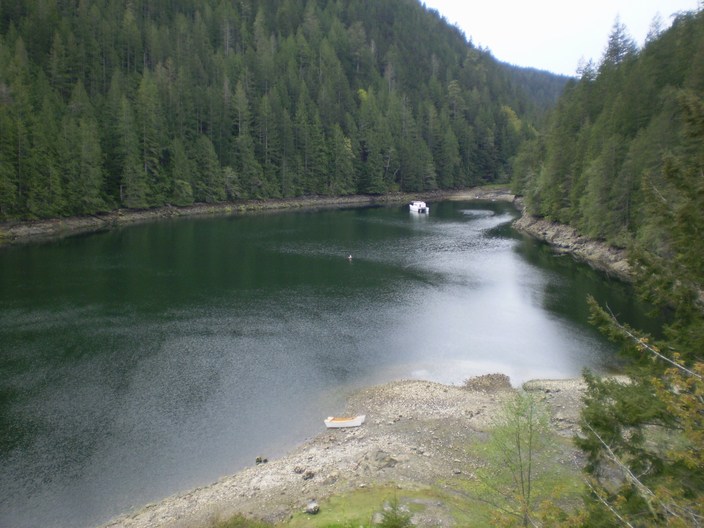 Exploring Roscoe Bay.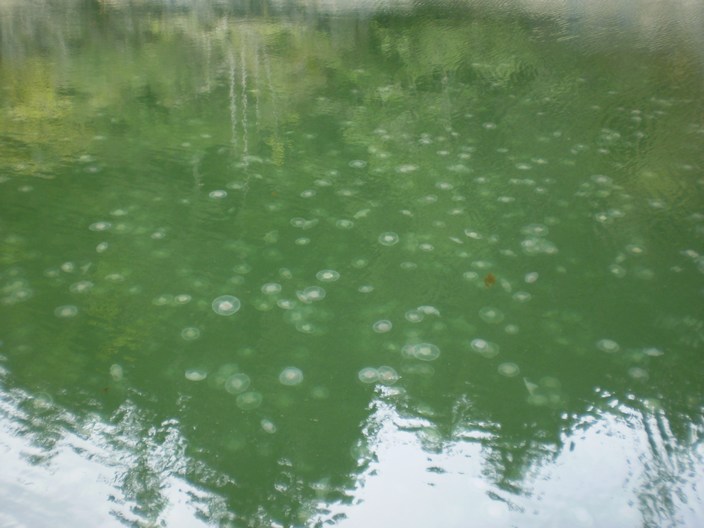 Attack of the killer jellies in Roscoe Bay :)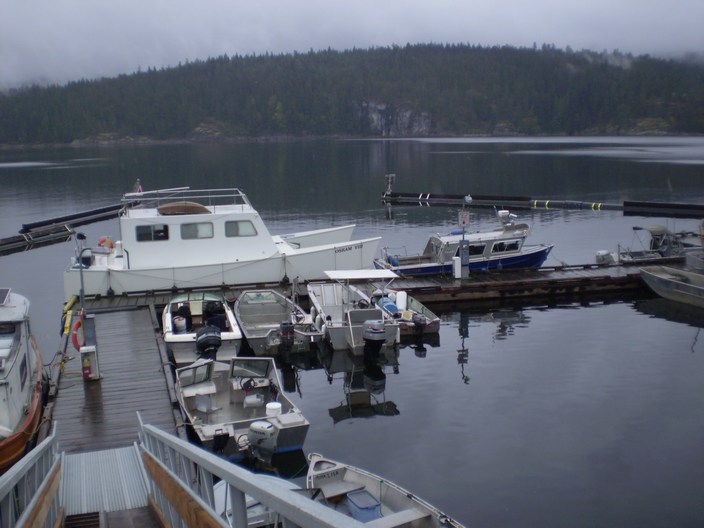 We cram ourselves into the dock at Okeover Inlet.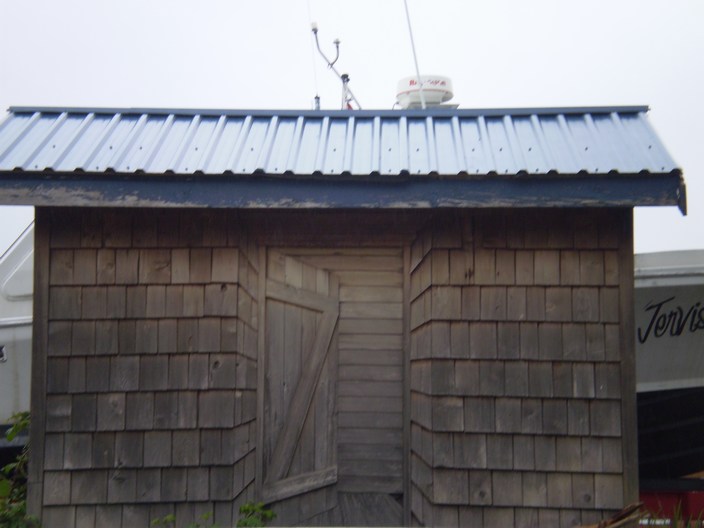 After a walk across to lund we see these fancy shingles. All these walls are flat.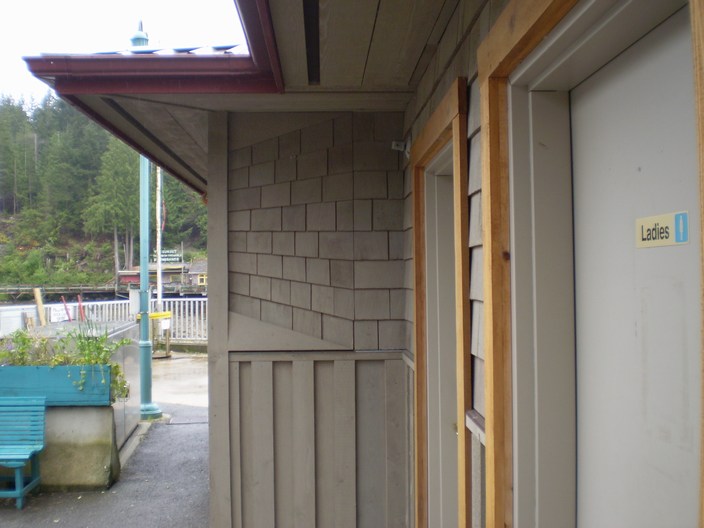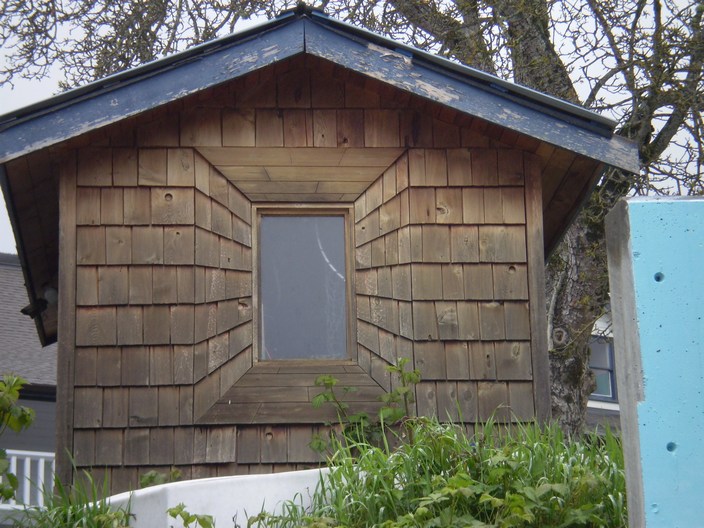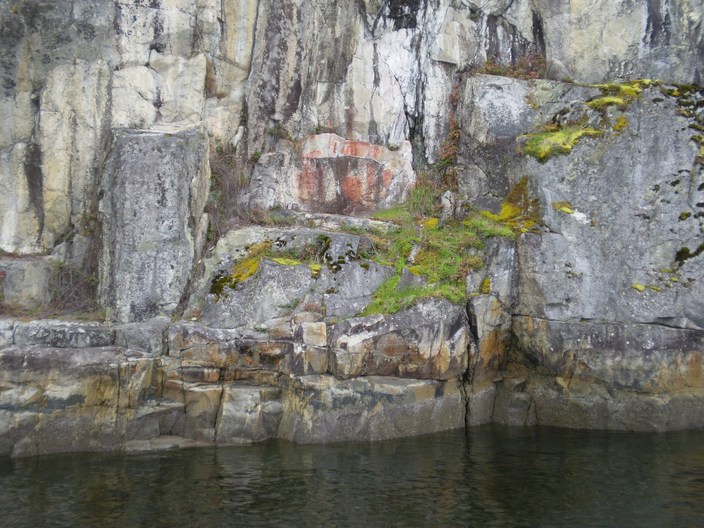 Native pictograph on cliffs across from Okeover Inlet.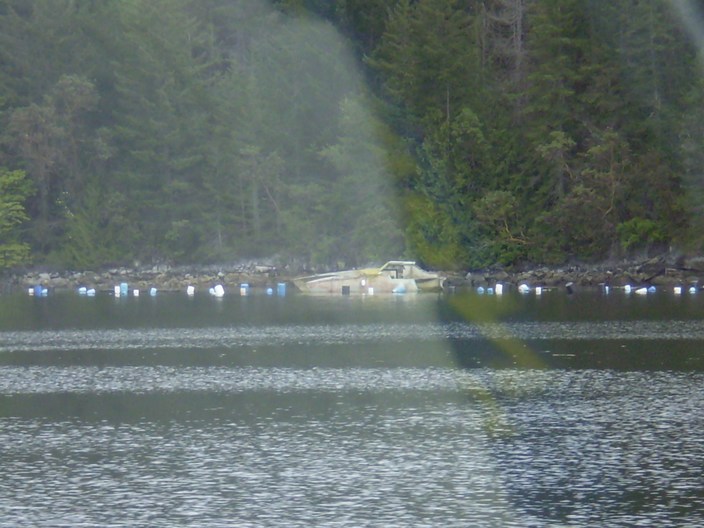 A old Horstman Trimaran at a Okeover Inlet shellfish farm. Looks like something out of Waterworld.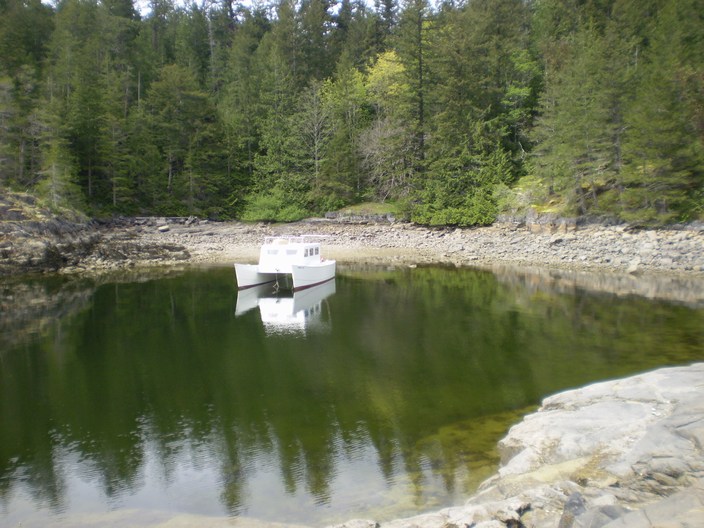 Anchored (too) close in in Isabel Bay Malaspina Inlet. Had to shift out a bit when the tide and wind did their thing.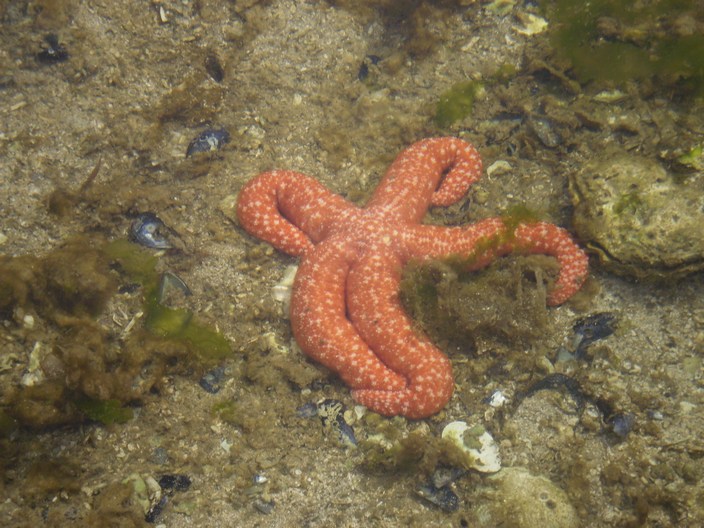 Gumby the starfish in Isabel Bay. This was the only area on the whole trip that was open for shellfish harvesting when we were there. Got a feed of mussels off the rocks in the bay and they were very good.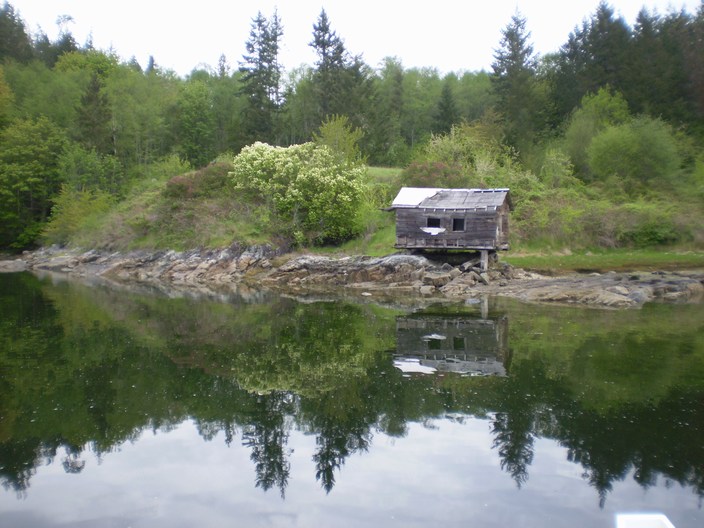 Old shack in Jeans Cove.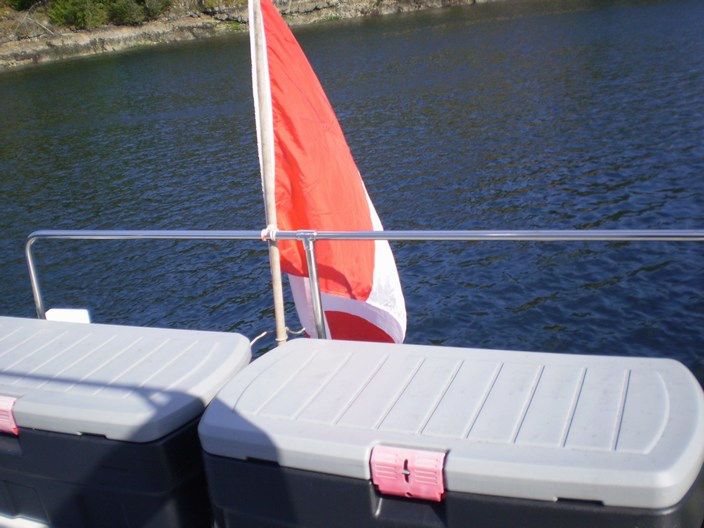 We pulled into Squirrel Cove on Cortez and put up the flag which we flew during daylight for the balance of the cruise. This flag was one of several aquired during the Heritage Canada giveaway a few years back.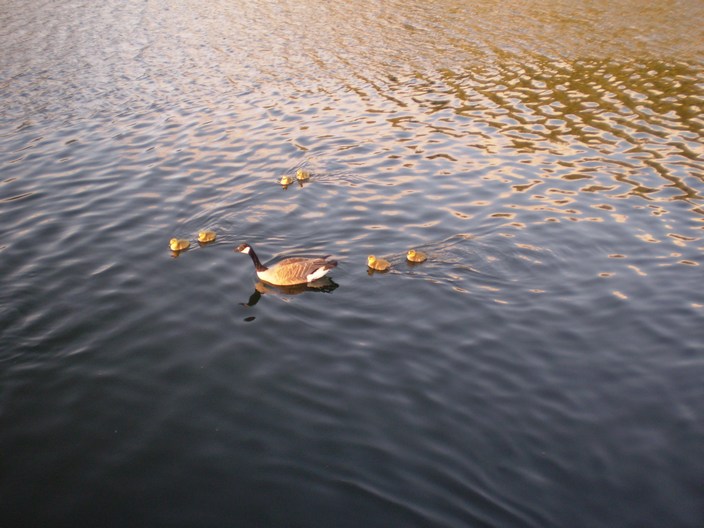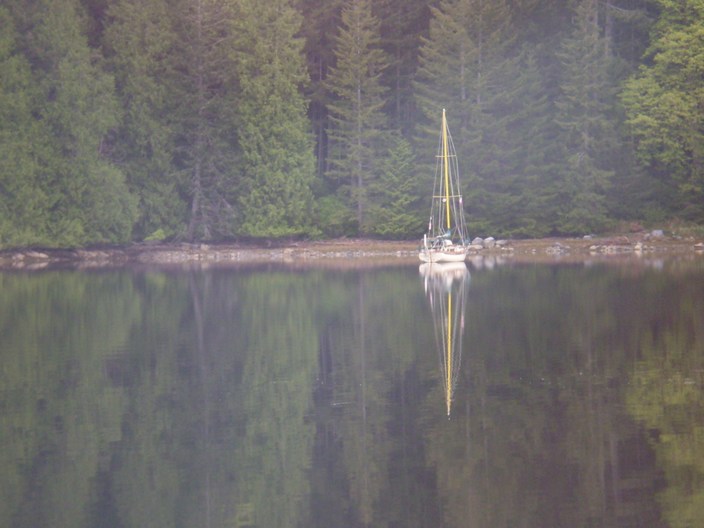 Cool 28 foot Pilot Cutter 'Penguin' with even cooler crew of Tycho and Kathy from San Francisco. They have been cruising up this way since 1992. She was built 18 yrs ago and they have lived aboard since.

In Squirrel Cove we also came across the 'Three Musketeers' a trio of American boats, a old 25' power boat, a new go fast 32' and a 40' bayliner all rafted together. We would see them together a few more times.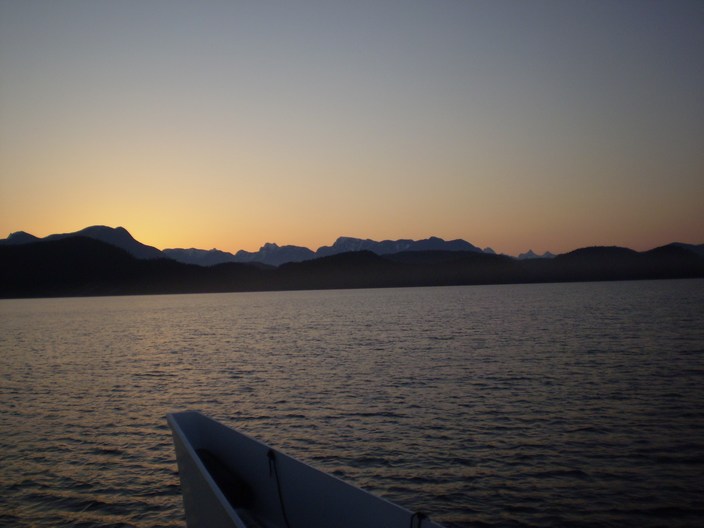 A very early morning start (0450) into Lewis Channel.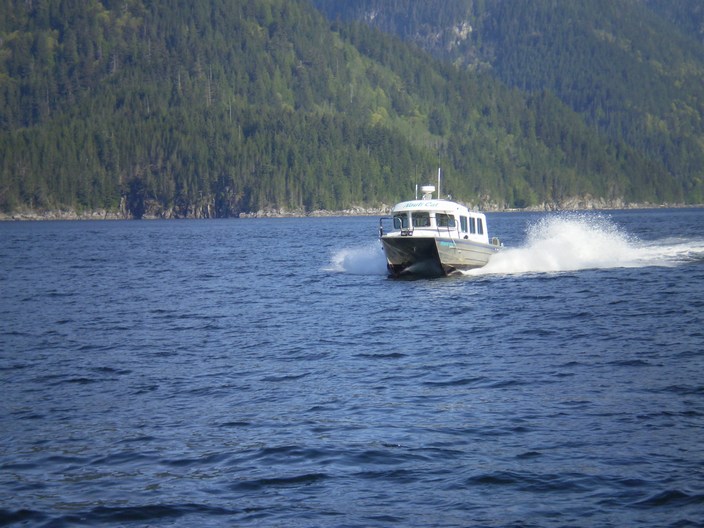 Approaching the group of Yuculta Rapids we meet this other power cat who comes by for a close look.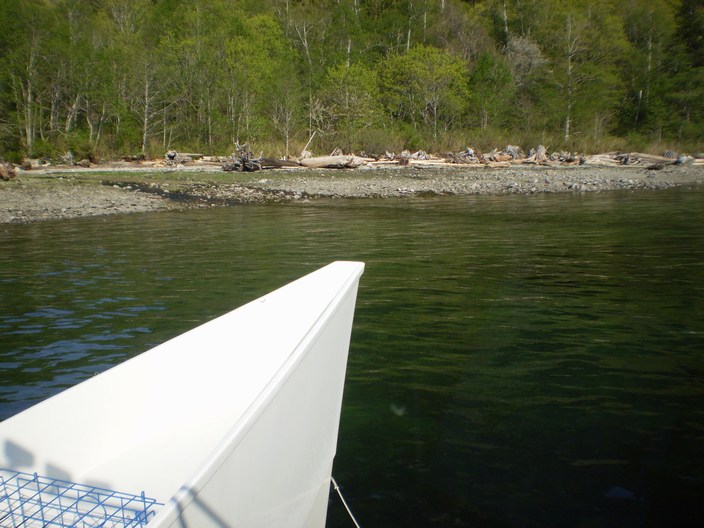 We temporarly anchor at tiny cove with Indian Reserve #5 at the head near Gillard Passage and wait for about an hour before slack to push up against the current to the first rapid.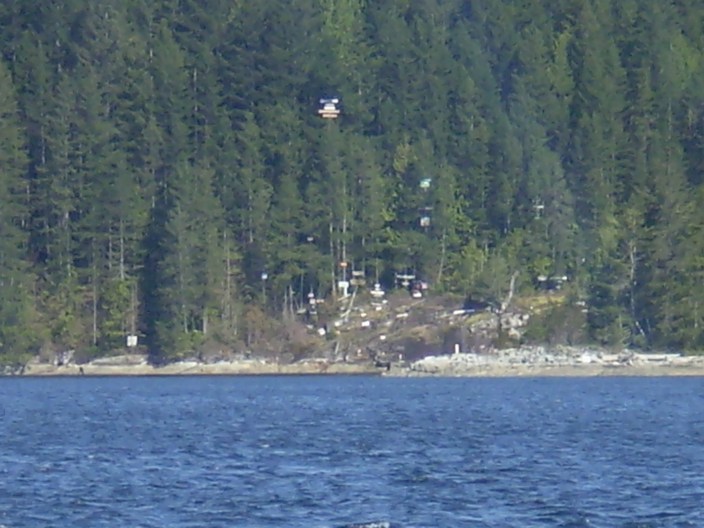 Thru Gillard Passage and headed towards Dent Rapids and the Devil's Hole where we pass these signposts.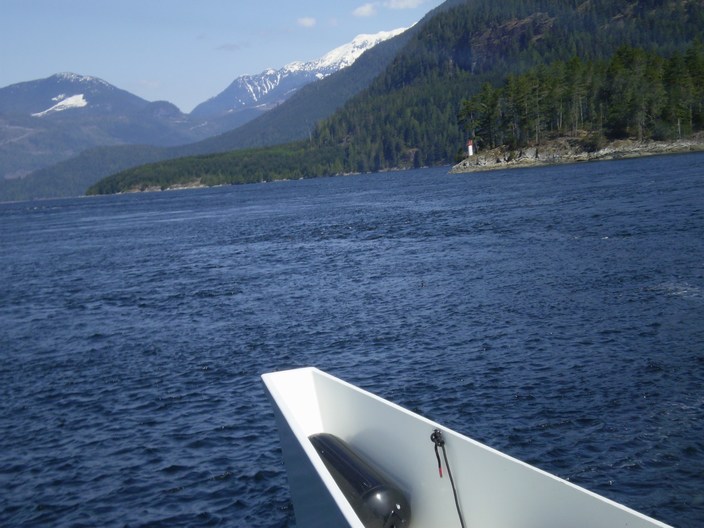 Slack water at Dent Rapids.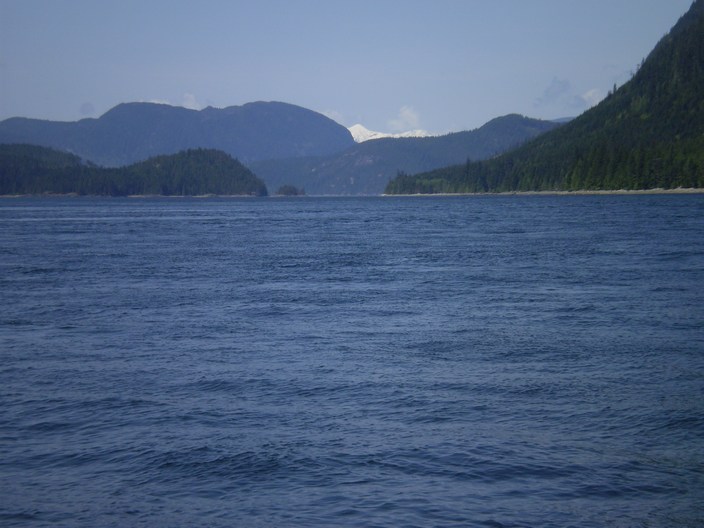 Not too bad at Whirlpool Rapids 5 hours later either.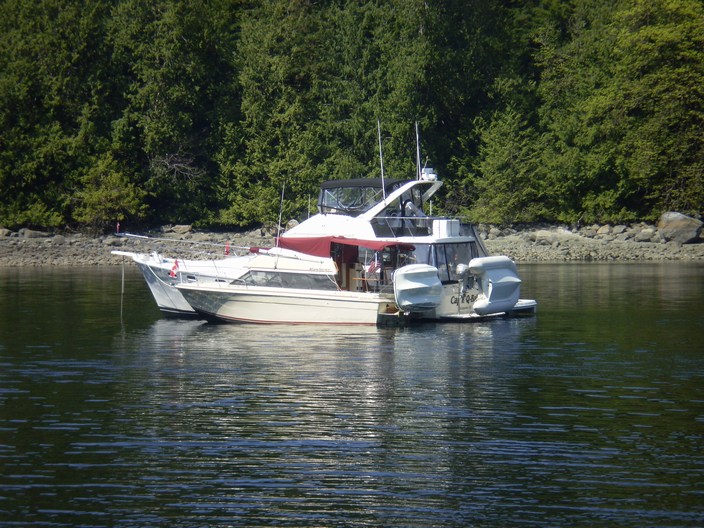 Anchored in Forward Harbour that afternoon with the Three Musketters. We take them 1/2 of a fresh and warm banana loaf.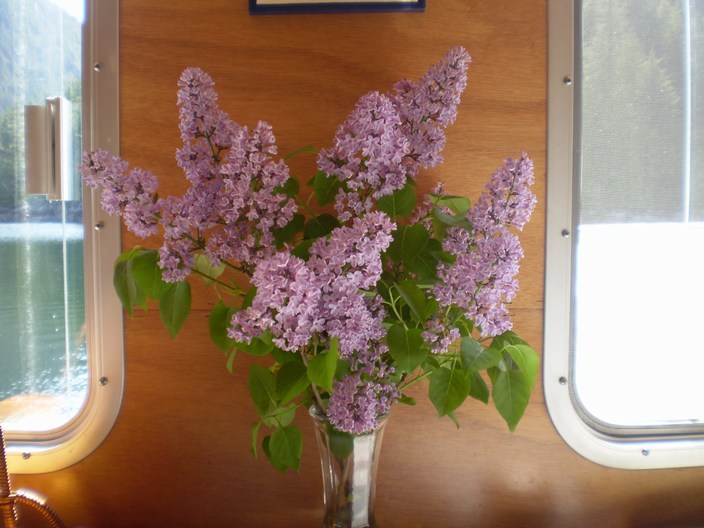 Some flowers picked along the way.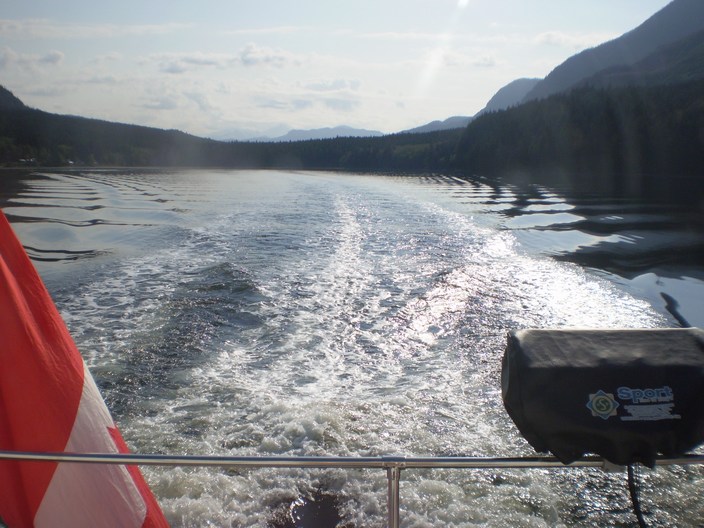 A tour of Forward Harbour as we depart.
---
Copyright © 2007 Tony Bigras.