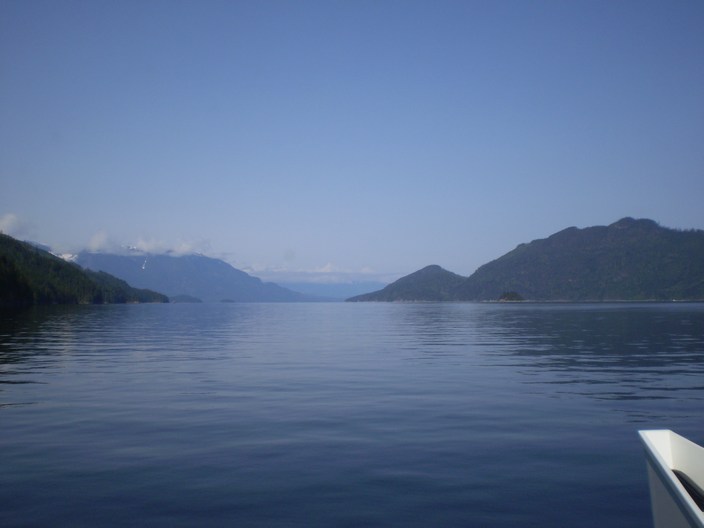 Entering Sunderland Channel.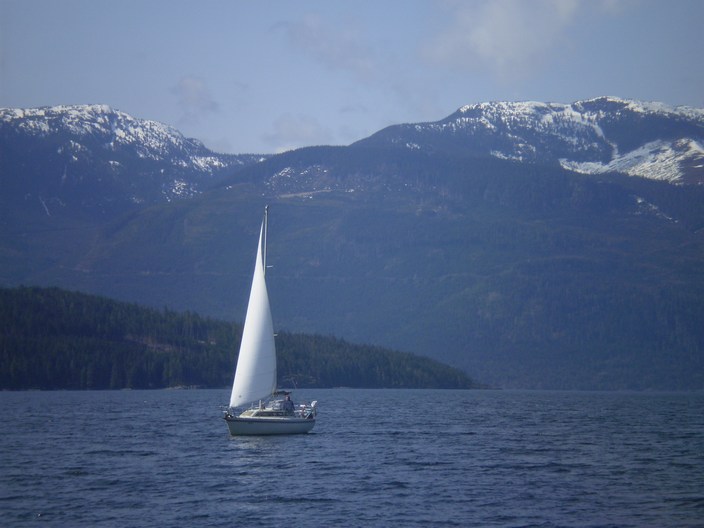 Company in Johnstone Strait.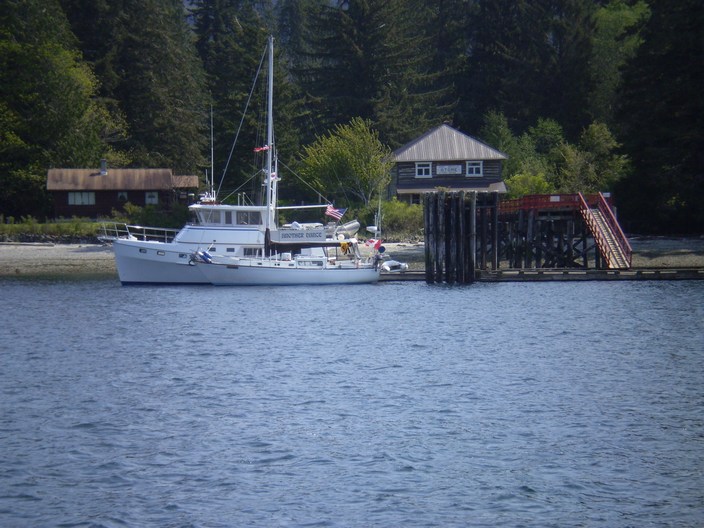 Port Neville.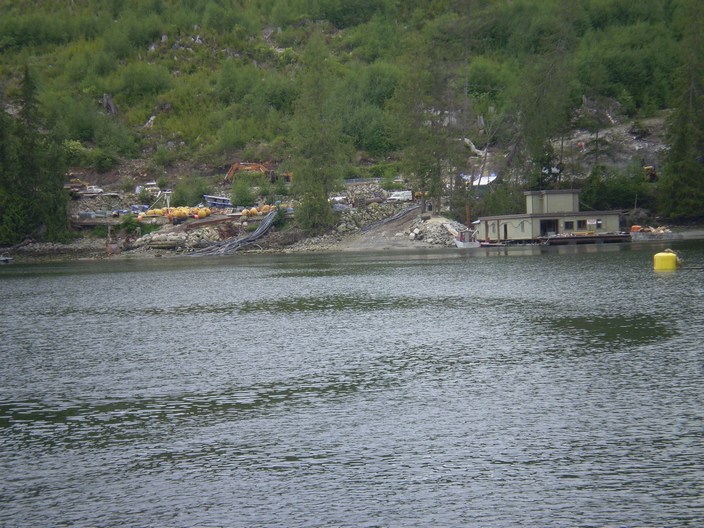 The uglyness of Port Harvey. We anchored in close to the booms and a couple of Ocean Alexander 62' boats rafted together outside the island. Looked like another power catamaran.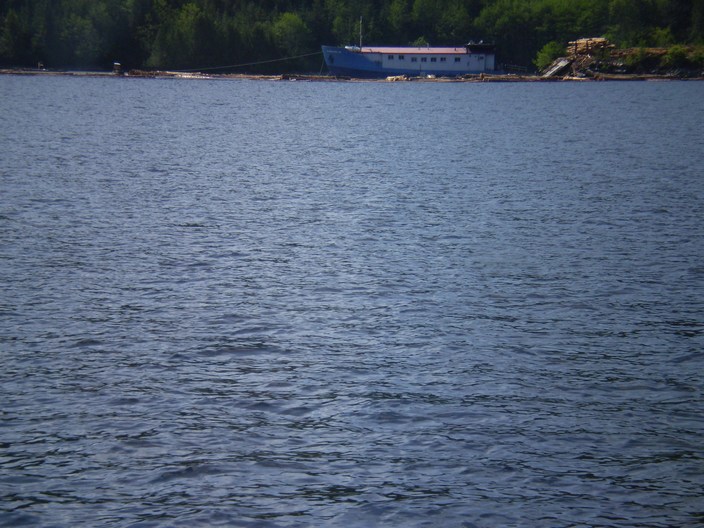 This vessel in Havannah Channel was down at Nanaimo Shipyards just a month before we left town.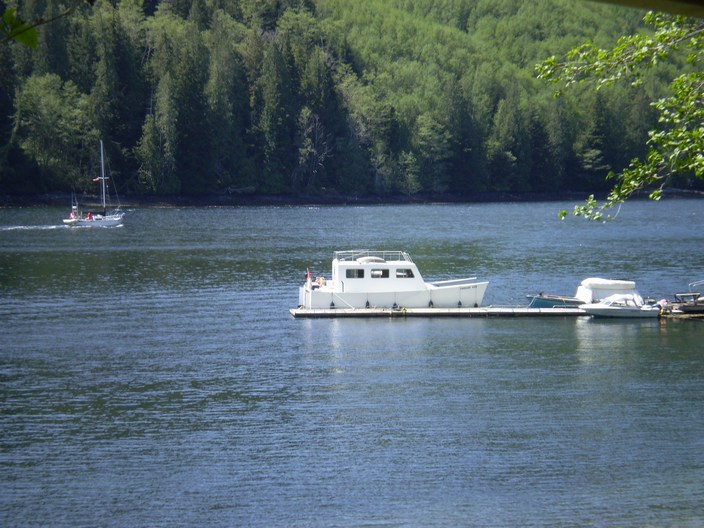 Chatham Channel Lodge dock. We sent some post cards from here and left some more banana bread with the post mistress.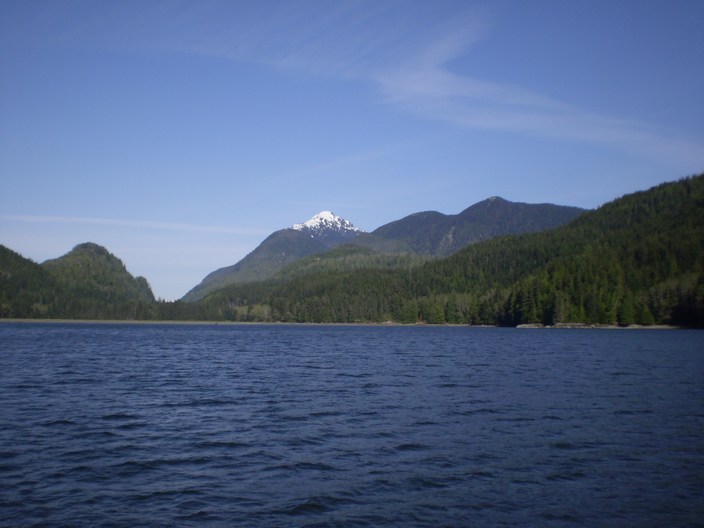 Cutter Cove anchorage. Our first Black Bear. See the bear... look hard.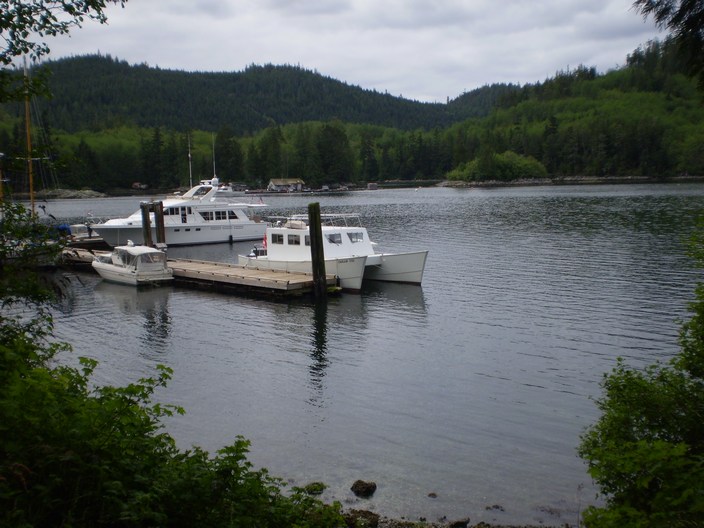 Lagoon Cove with one of the Ocean Alexanders. The Three Musketters were here as well and knew the owner who was a founder of their yacht club in Oregon. Friendly place but a bit lumpy at the dock sometimes. Got our first propane fill here and it was manually pumped in. It almost looked like he was making the propane.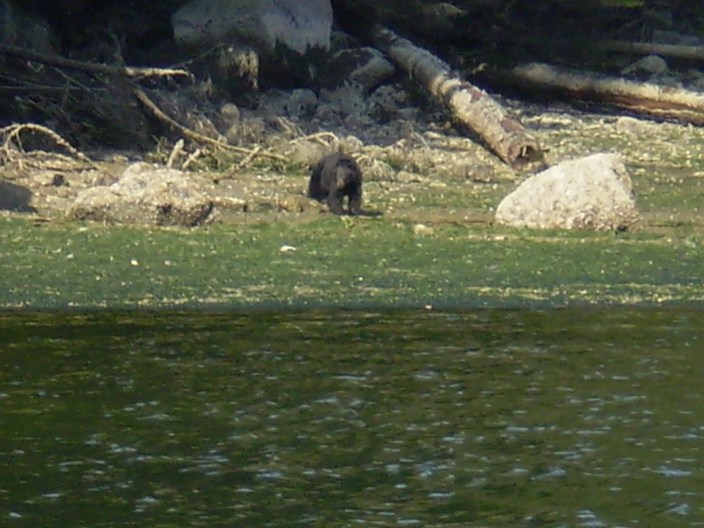 Potts Lagoon. Nice place, and another Black Bear.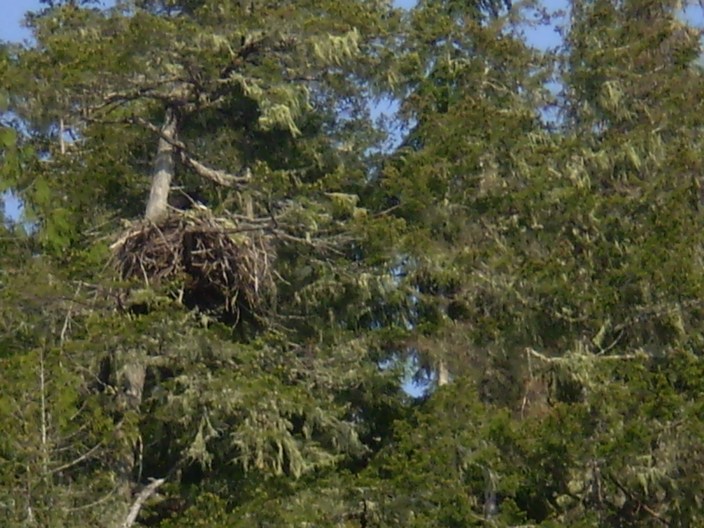 Plus an eagle nest.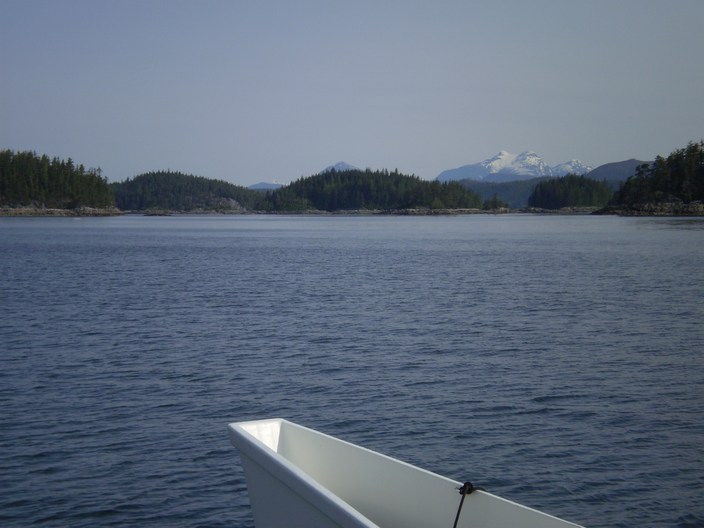 Beware Passage with a bunch of hidden rocks, very narrow passes, and a fair bit of current. Good practice for further north.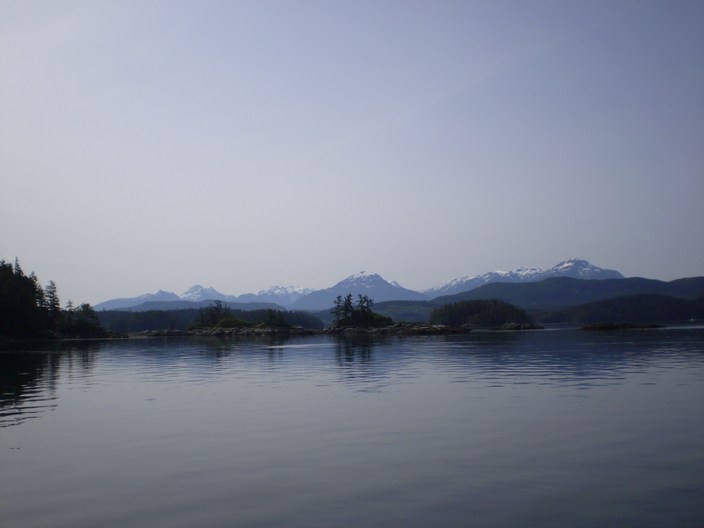 Village Channel looking towards Vancouver Island. There were some modern concrete Native burial boxes on some of these islands.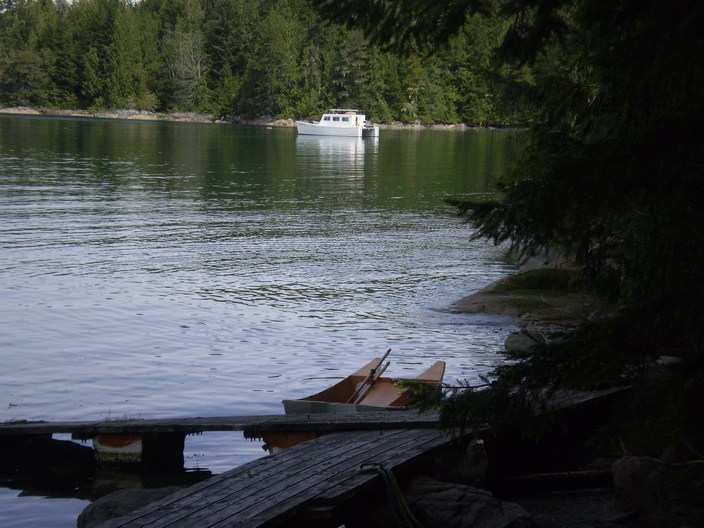 Anchored at the deserted Native village of Mamalilaculla. Full of ghosts and bear scat. We did not stay long.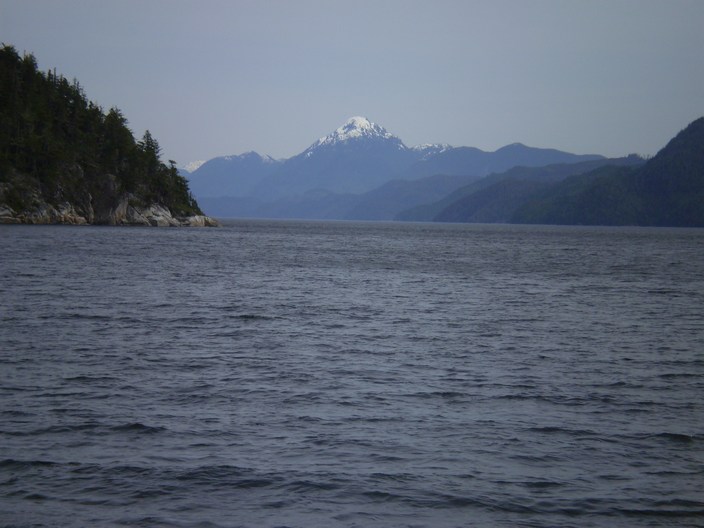 Headed into Knight Inlet.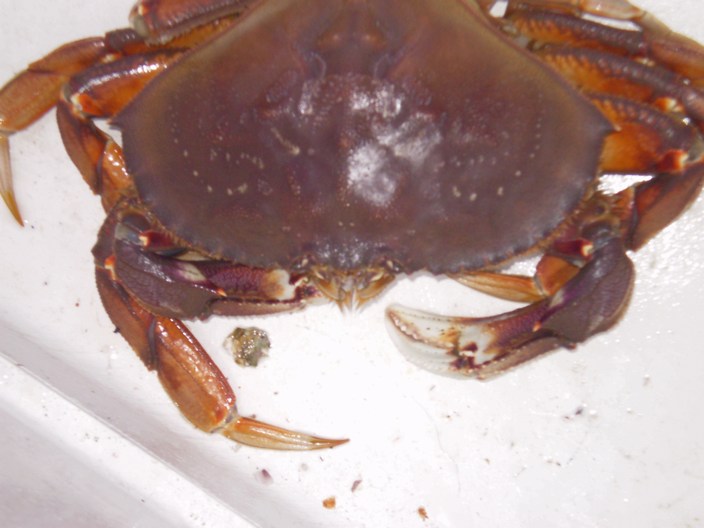 The first crab of the cruise. Many more to come.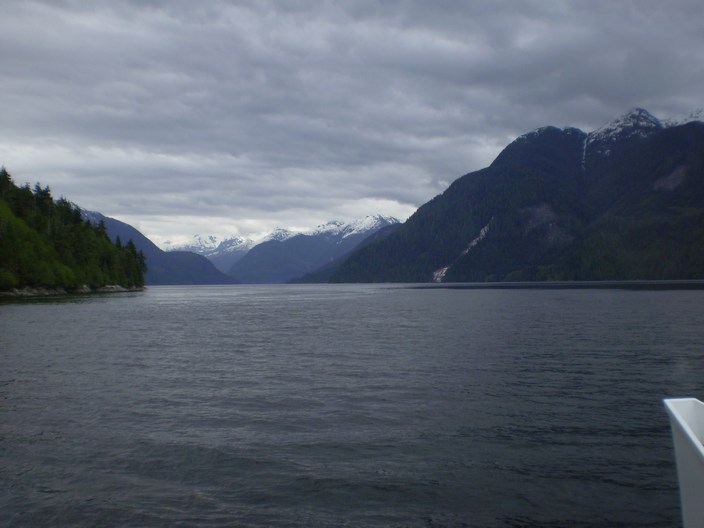 Inside Tribune Channel.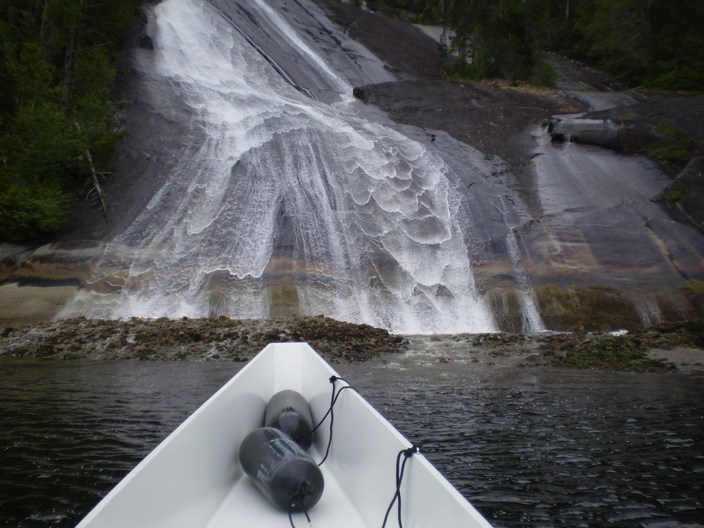 Falls in Tribune Channel.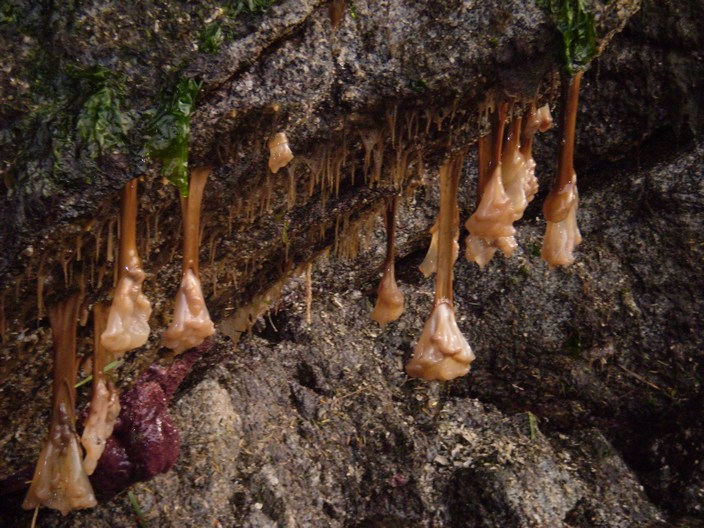 Zero tide in Viner Sound. All sorts of funny things.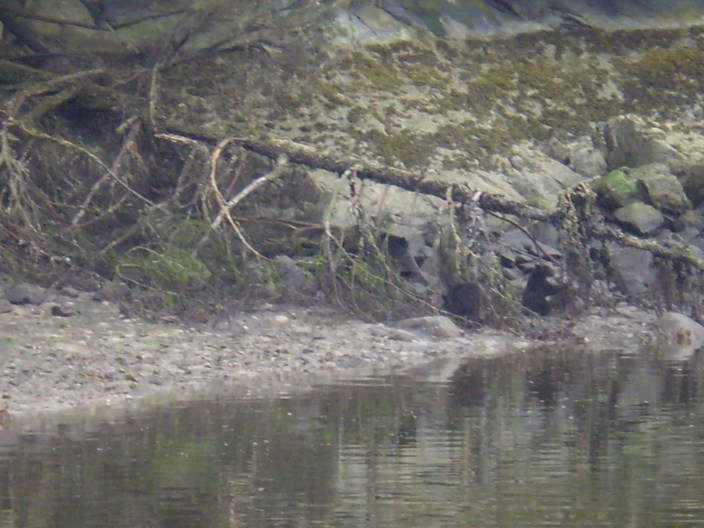 Black Bear and 2 cubs in Viner Sound about 150' from the anchored boat.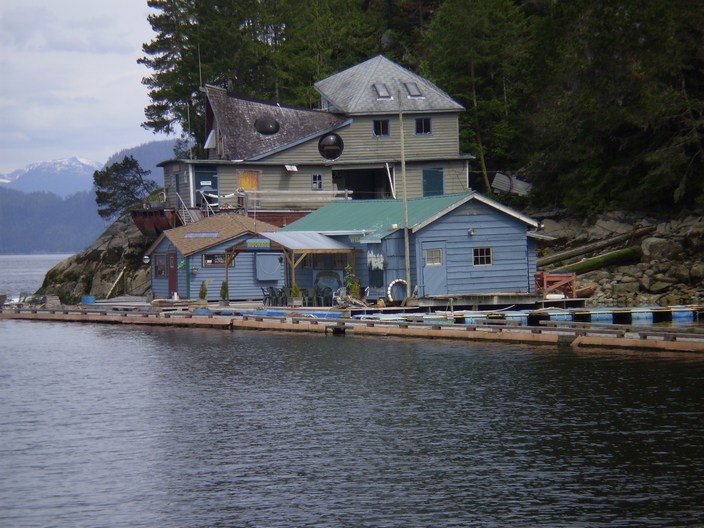 Mid May in Echo Bay we find not much happening but this neat barge house from the 70's is there.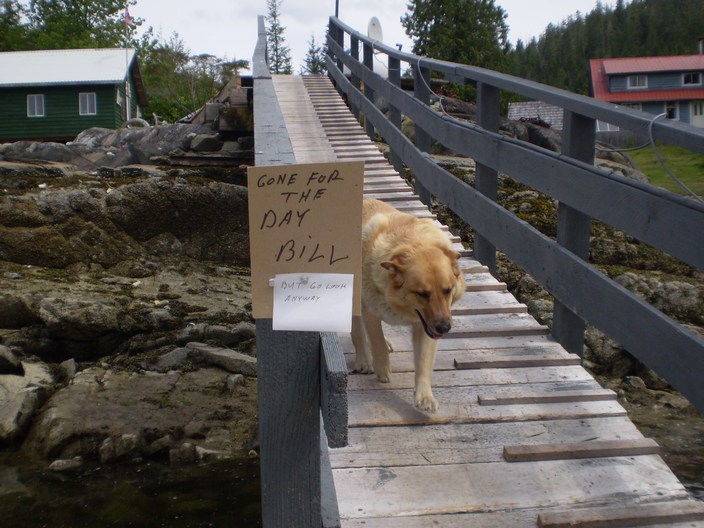 We visit Billy Proctor's museum around the corner. Greeted by the friendly dog with signs "Gone for the day" "But go look anyway"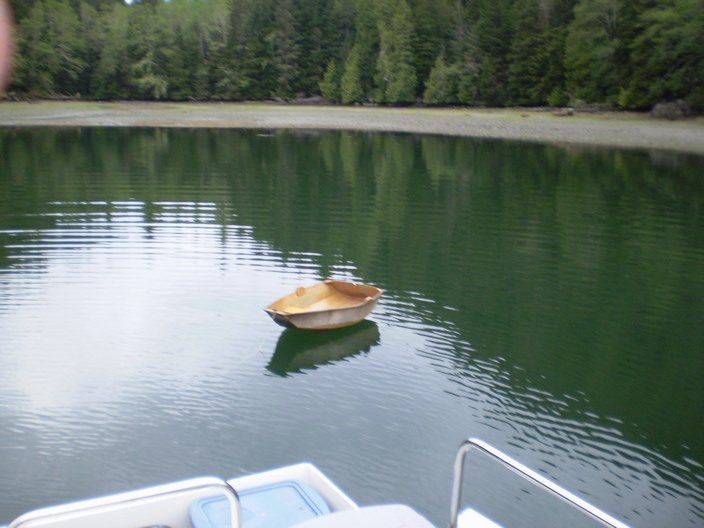 The dinghy Ubique takes its final cruise in quiet Waddington Cove. It has carried the ashes of loved ones and now it is to becomes ashes. A pair of Herons fly over as the pyre starts.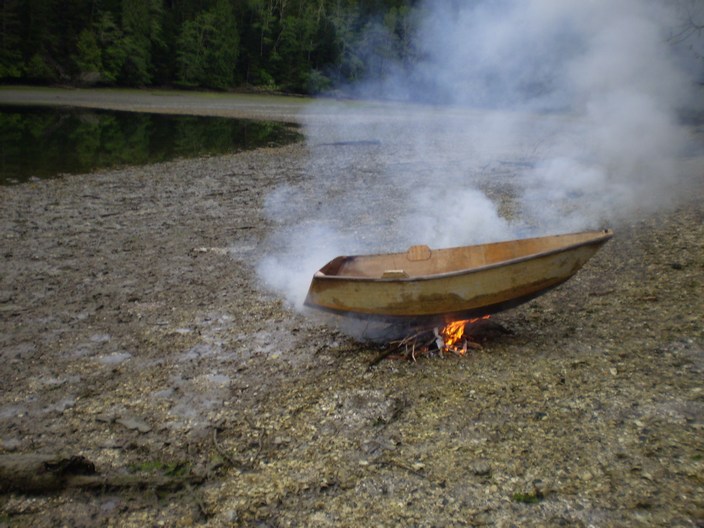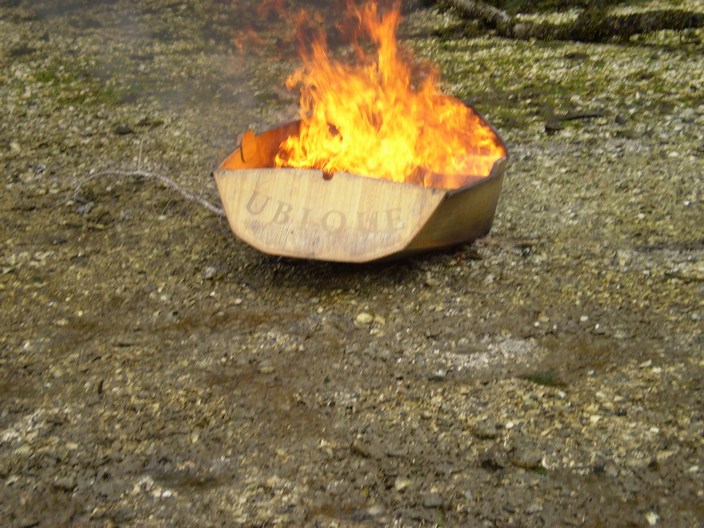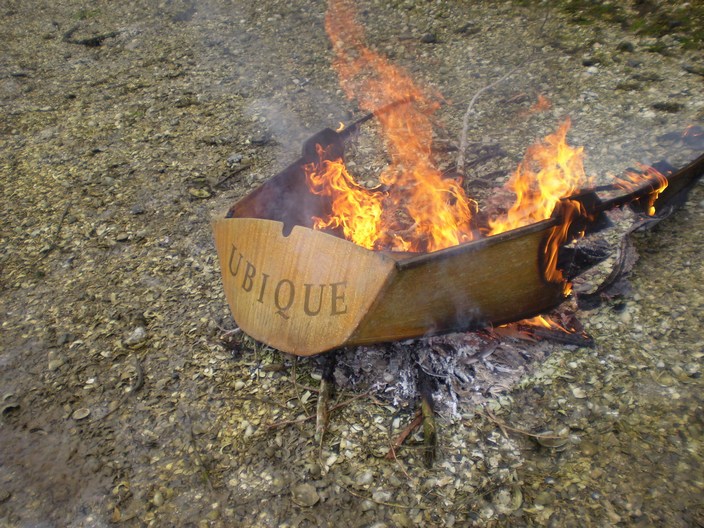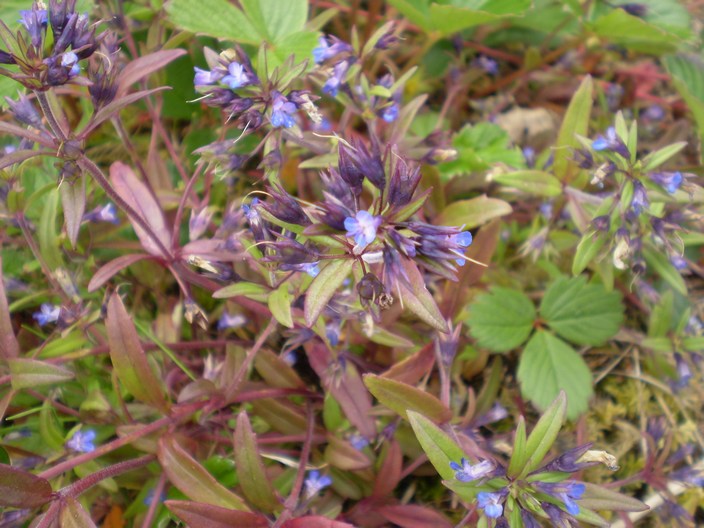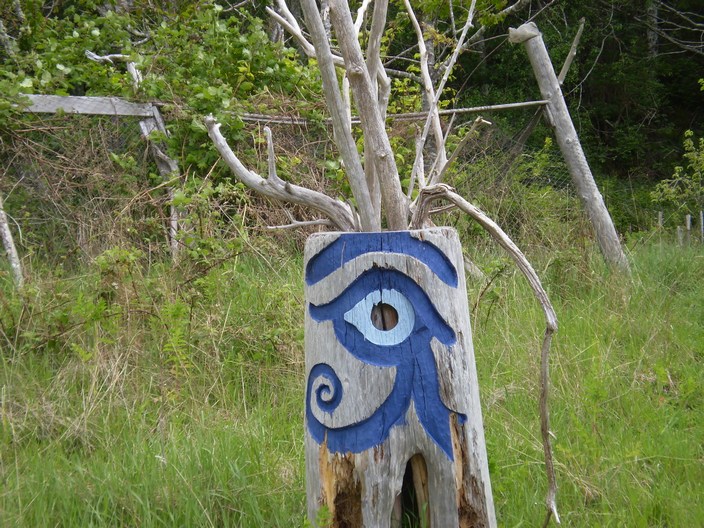 A little art in Freshwater Bay.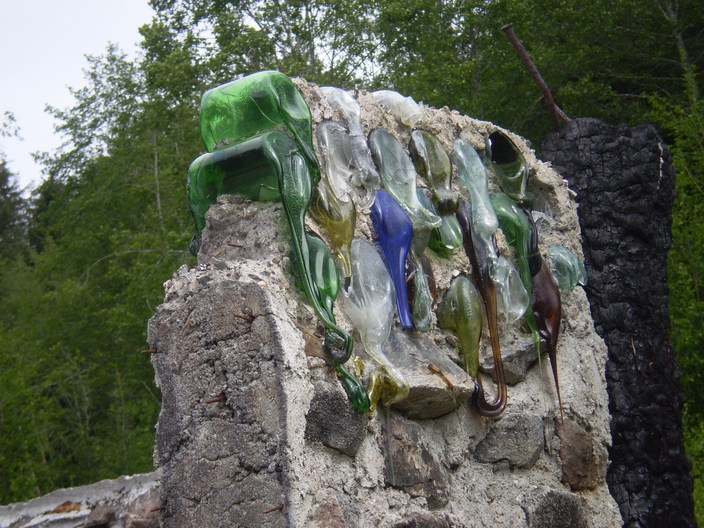 Burned out bottle wall in Freshwater Bay.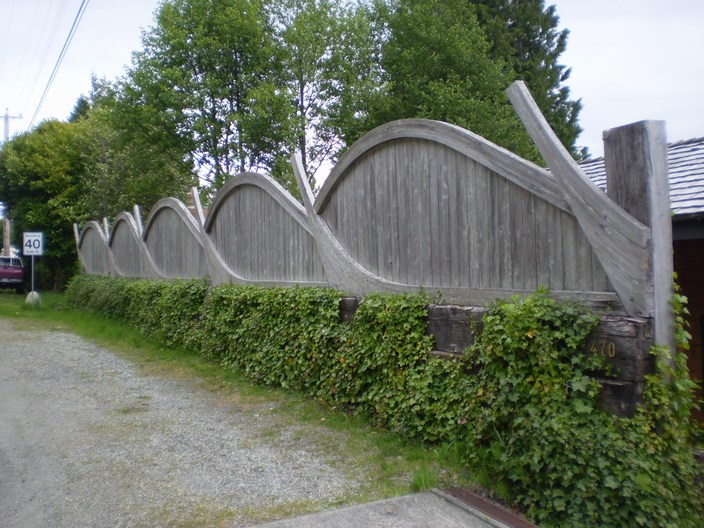 Sointula. Very nice little town. We spend several days here. Originally a utopian Finnish community, it still has many direct decendants.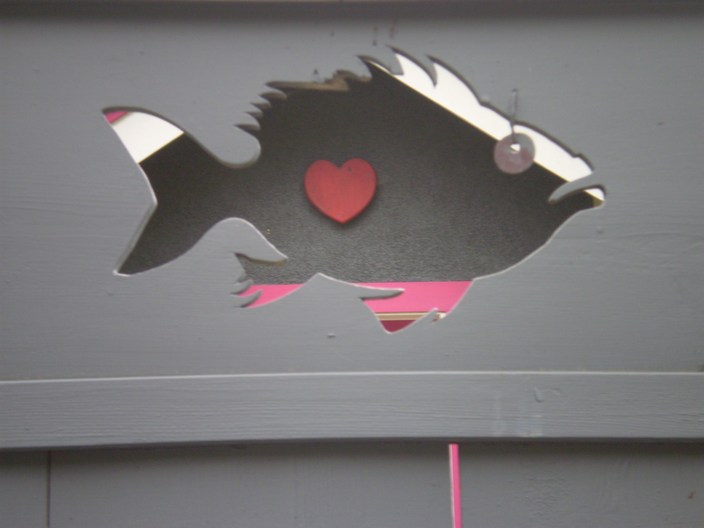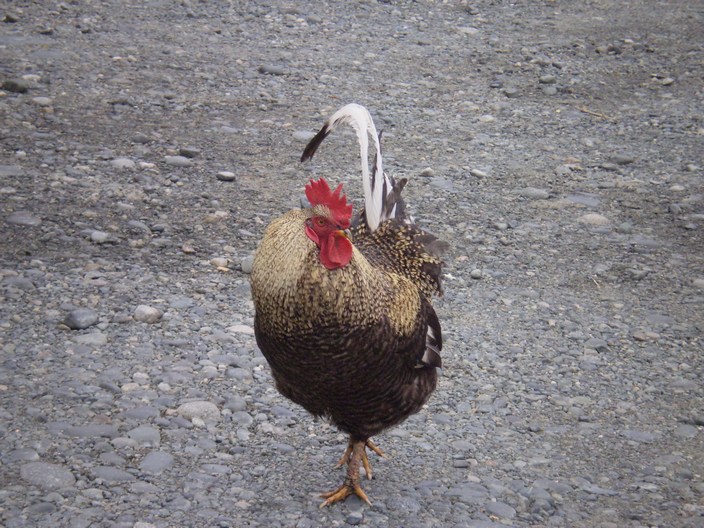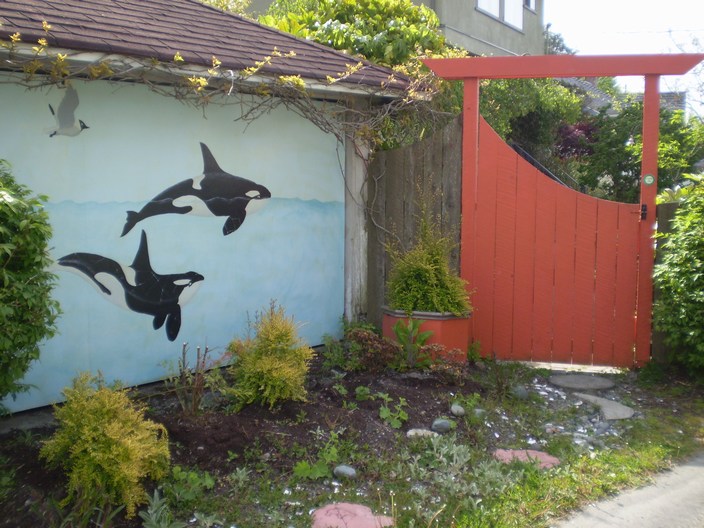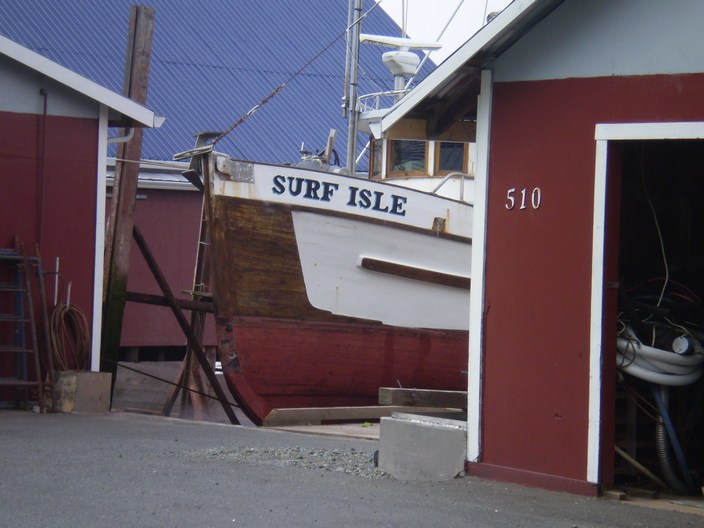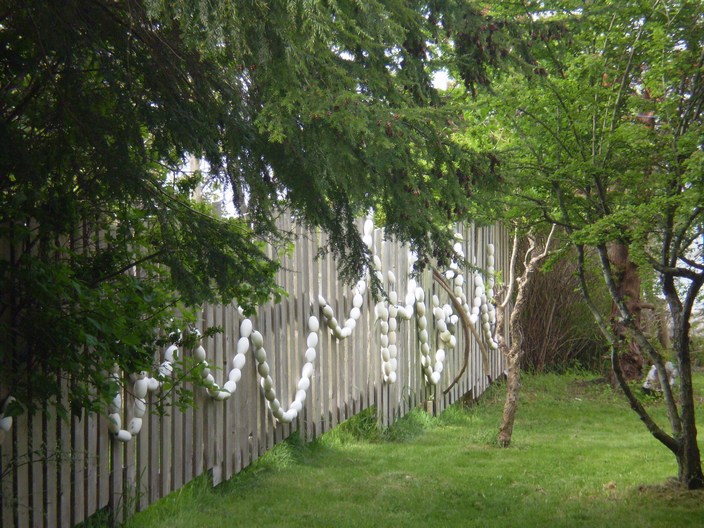 fs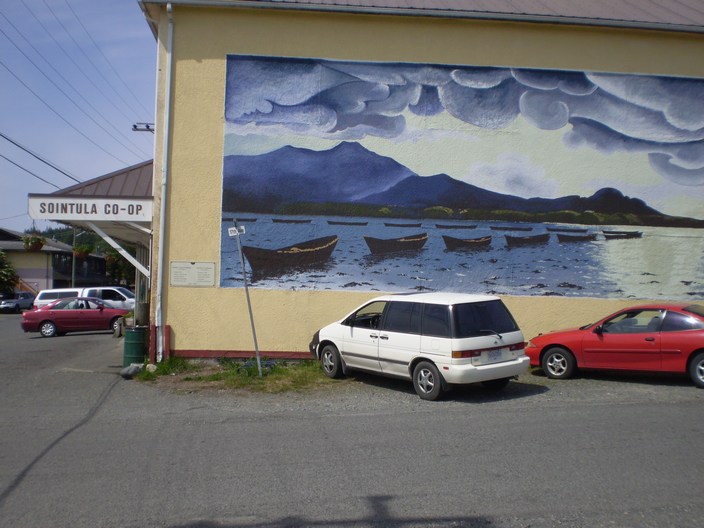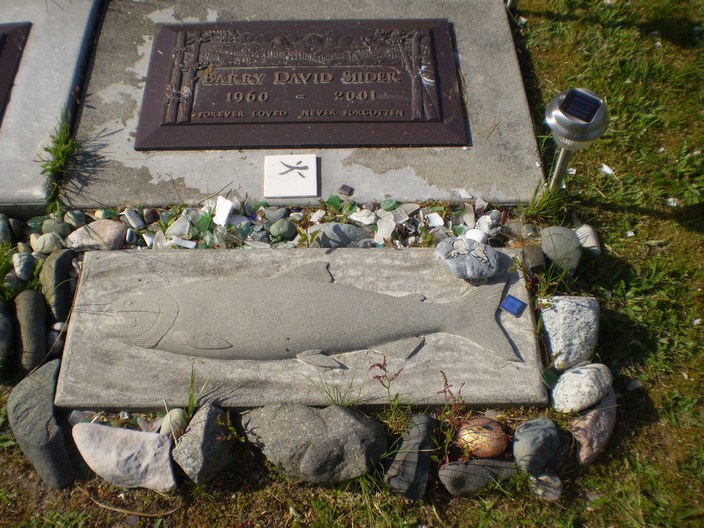 ---
Copyright © 2007 Tony Bigras.