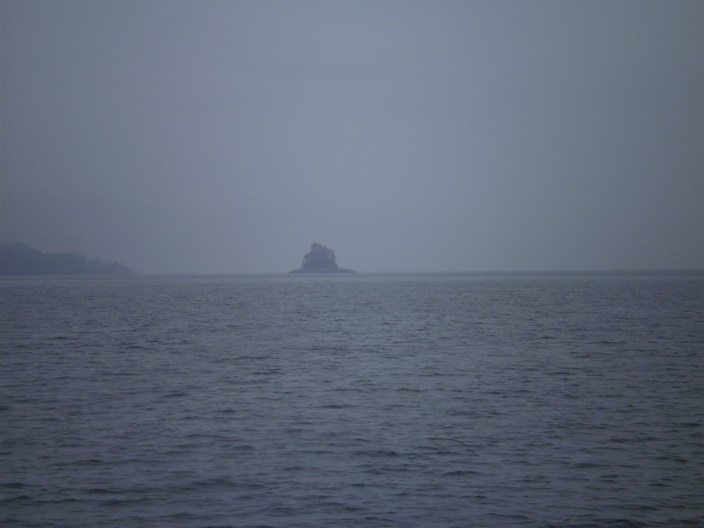 We depart Sointula with plans to head direct to Rivers Inlet area. The forecast is reasonable. Ghost Island comes up thru the mist.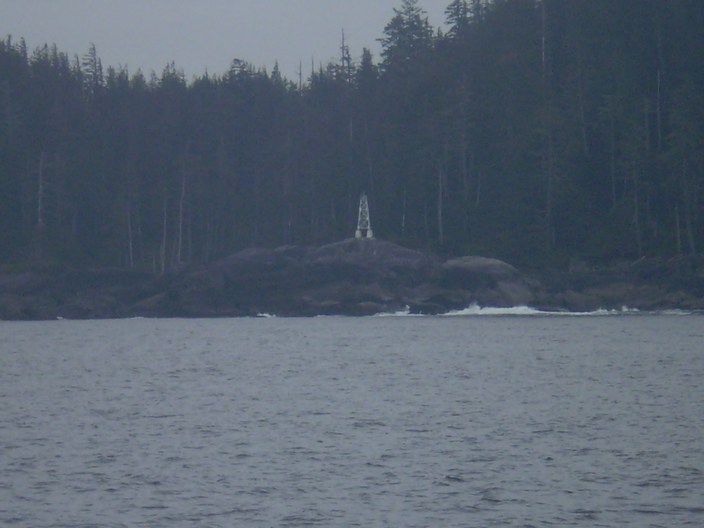 Then Cape Caution. I have been here once before.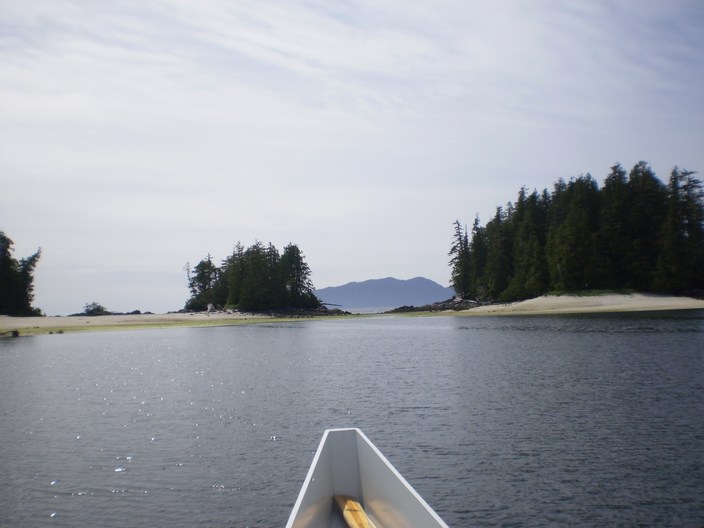 We anchored in Fury Cove on Penrose Island in Rivers Inlet. There were a couple of yachts there.

By the next day it was sunny, warm, shell beaches everywhere and we are the only boat there. Took some walks and did a little kite flying on the beach.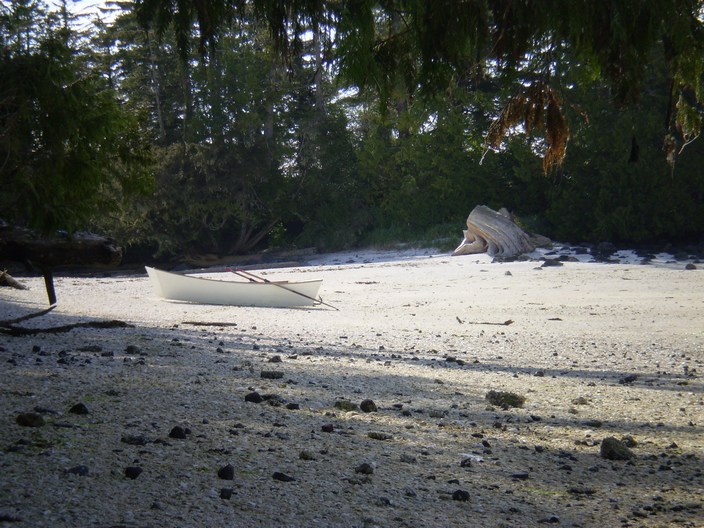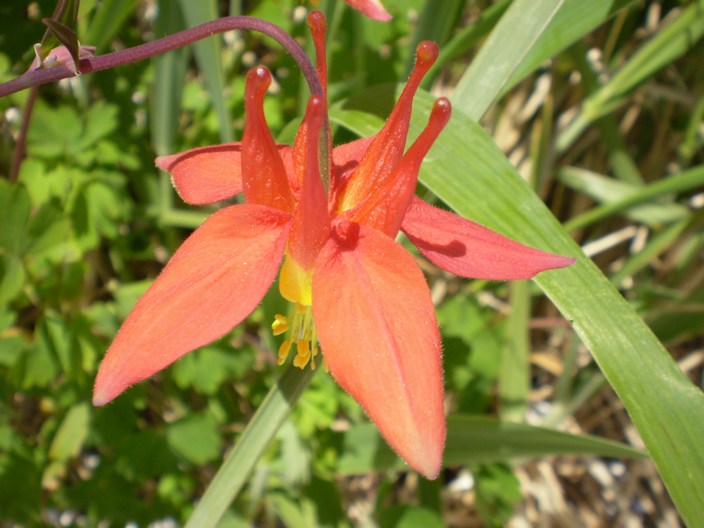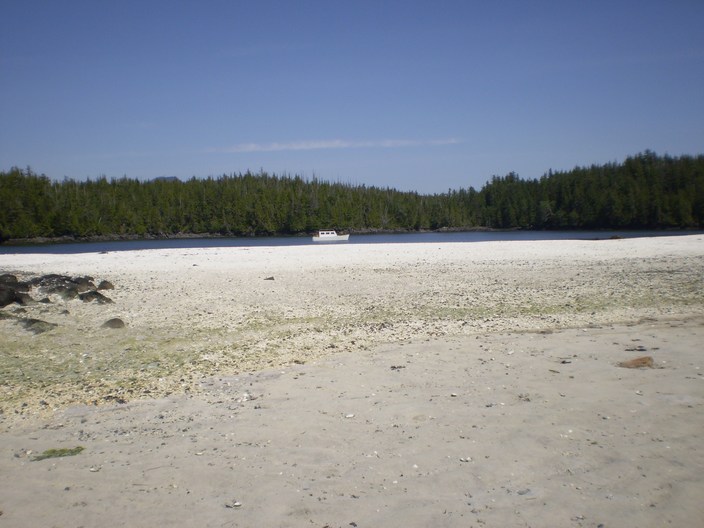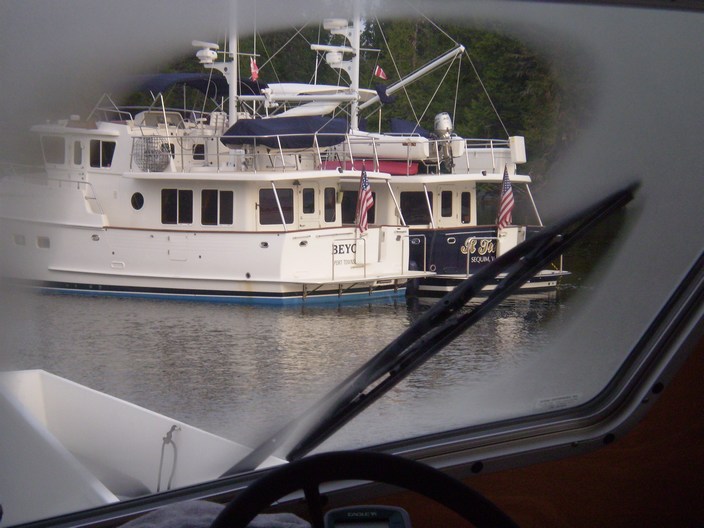 Mid afternoon the the 'Quad' arrived. First 'R Turn' a blue Selene 47 comes in at a good clip as if to a GPS waypoint and anchors 70' off our bow. Then his buddy boat another Selene 47 'Beyond' rafts up with him.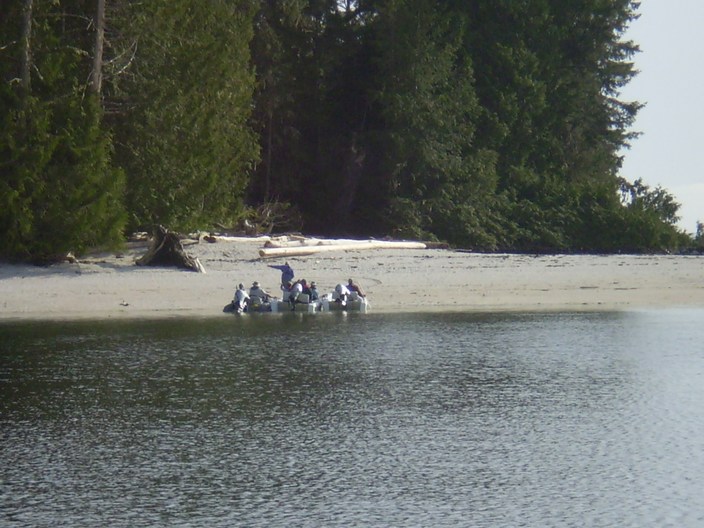 Next in comes a 40' West coast style trawler that anchors a reasonable distance away. That is followed by yet another Selene 47 .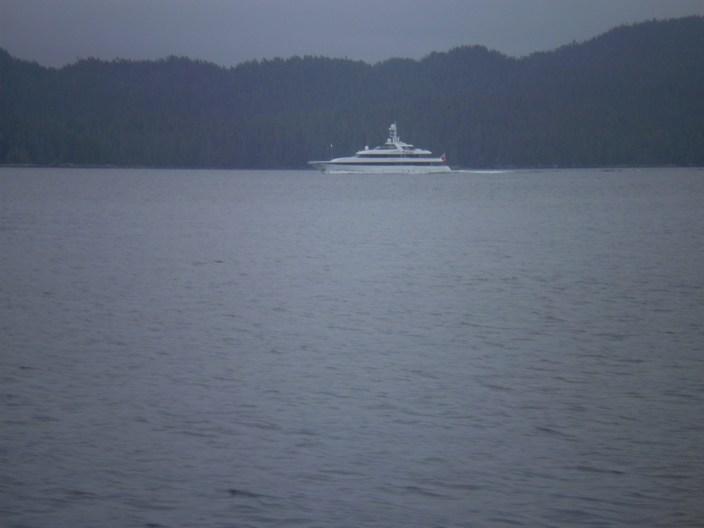 As fortune would have it our schedule called for an early departure and we haul up anchor at around 0445 with our headlights on and carefully picked our way past the rafted pair . Right outside the entrance our headlights pickup the very large and pretty well lit vessel 'Kiss' registered in Bermuda. She is 175' long. We head north towards Calvert Island and 'Kiss' passes us around 0630.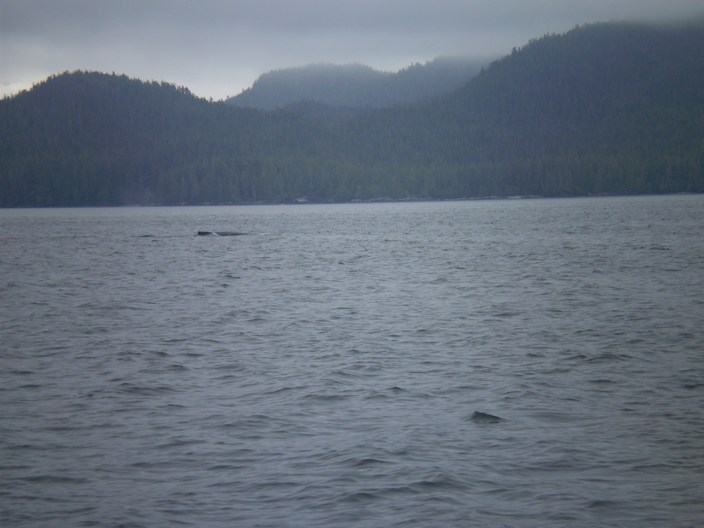 Next up it is our first whale a humpy.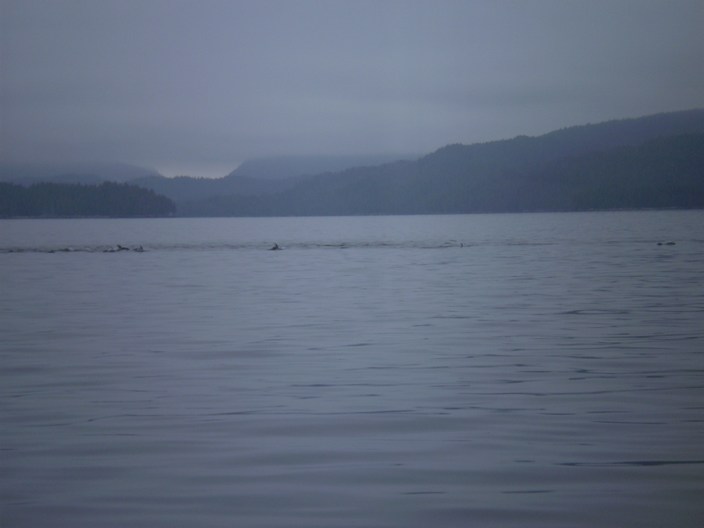 A little while later we cross with a pod of dolphins in Fisher Channel near Lama Passage.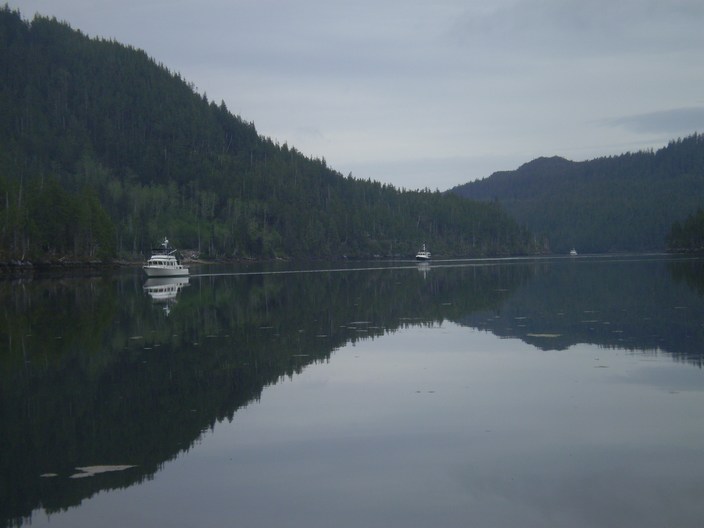 We anchor early in the day in Codville Lagoon. A couple of hours later the Quad arives. They anchor in two locations and raft up. We are all well spaced out in the bay. A little later a cute 25' aluminium boat comes in.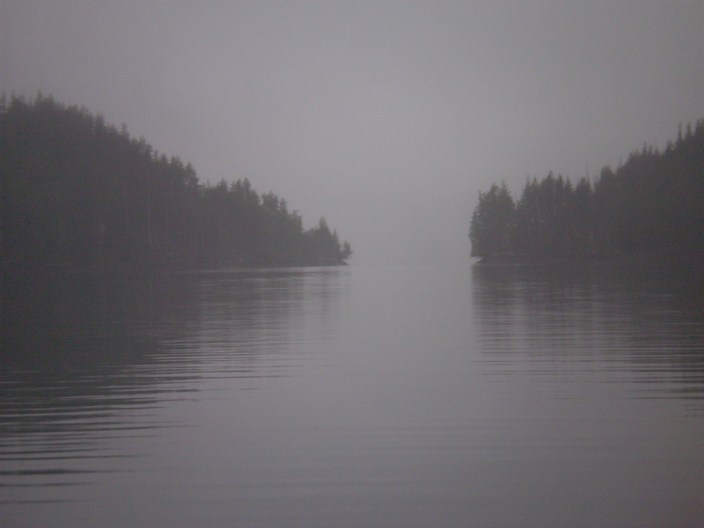 We depart without fanfare and head towards Ocean Falls first thru Cousins Inlet.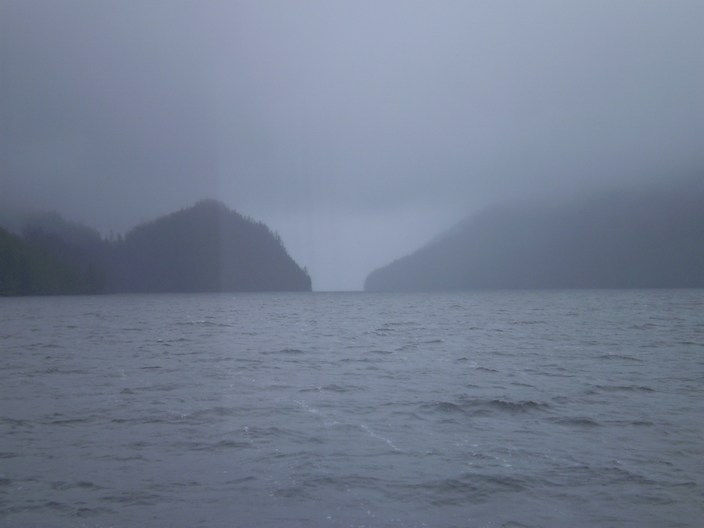 Next the approach to Ocean Falls which looks equally inviting.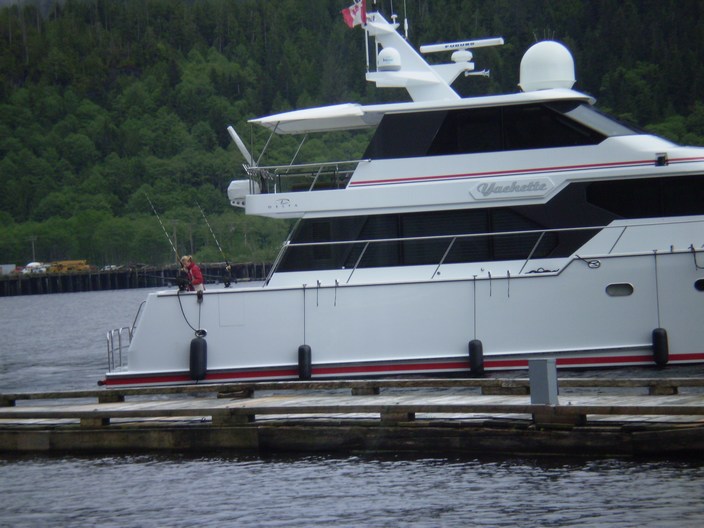 Shortly after we arrive this really big "Yachette' leaves with much shouting and hollering at the women who are bringing in the huge fenders and lines. She has downriggers and rods rigged so it looks like they actually troll from the 75' beast.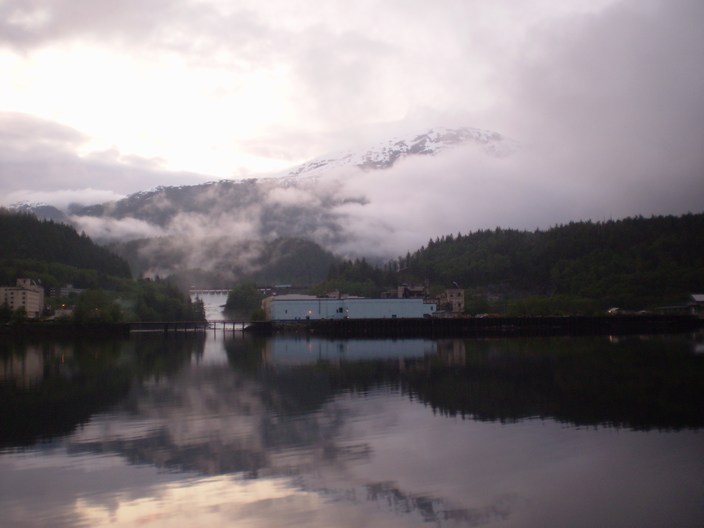 We had a day or two in Ocean Falls and while it was quite friendly it was also quite sad to see what had been lost and fallen into ruin, despite the efforts of those still staying on. We left early the next morning.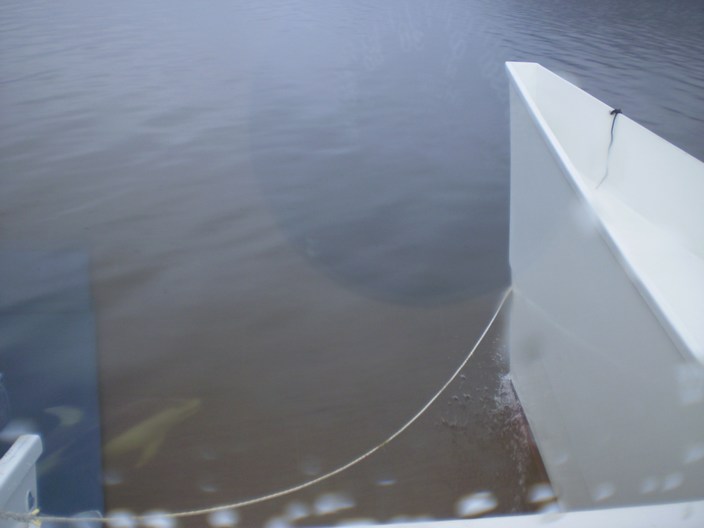 A pair of friendly dolphins gave us an escort out Ocean Falls.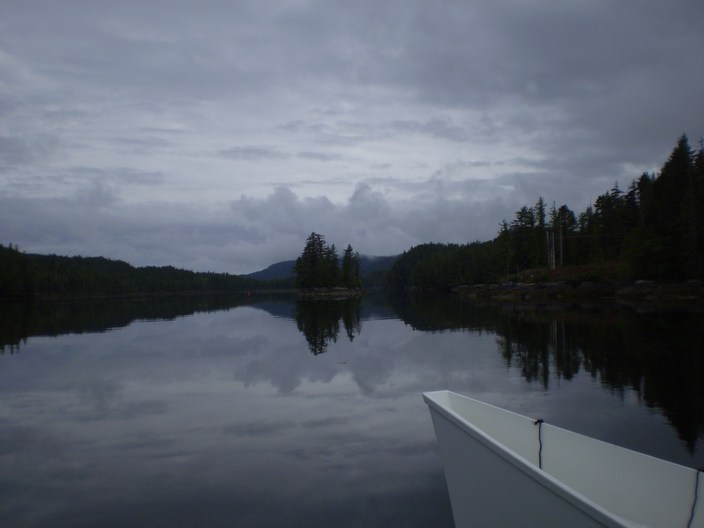 Next we headed thru Gunboat Passage.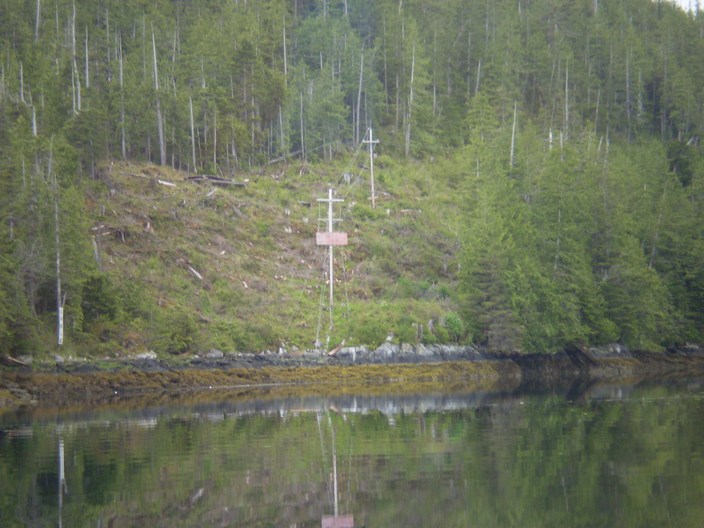 These are the power lines from Ocean Falls to Bella Bella and Shearwater.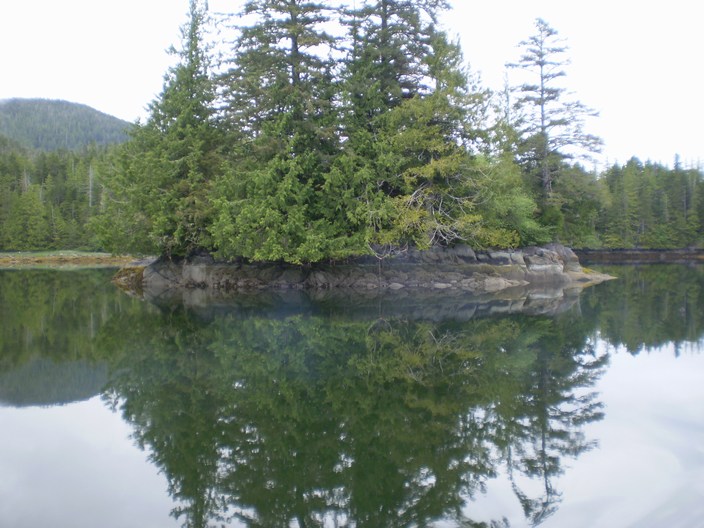 Picture Island ( really ) We spent a day in Shearwater and ventured a look at Bella Bella from the sea but did not go ashore as it did not look inviting. While in Shearwater the Quad was tied to the docks for the night but we just came for some fuel and victuals in morning. I got a propane fill at Shearwater Marine from a grumpy store attendant who filled our tank and about 5 others at the same time. When I got it back to the boat and it was sitting in the sun we noticed it venting. I weighed it and the attendant had managed to put 24+ pounds into the 20 pound tank. I took it back and got the woman working in the store to give the guy the bad news and ask him to check it as 'maybe I was wrong about the weight of the tank but it seem to be 42 lbs and should not have been more than 38 lbs . He said no way but we both agreed 'it was best to be safe and check it'. 42 lbs Go figure... He said that leaving the tank in the sun causes it to gain weight. Now that I know that I can solve the world energy problems :) Anyway he vented the excess ( which I could not do because of the idiot proof safety valve ) and that was that.
---
Copyright © 2007 Tony Bigras.