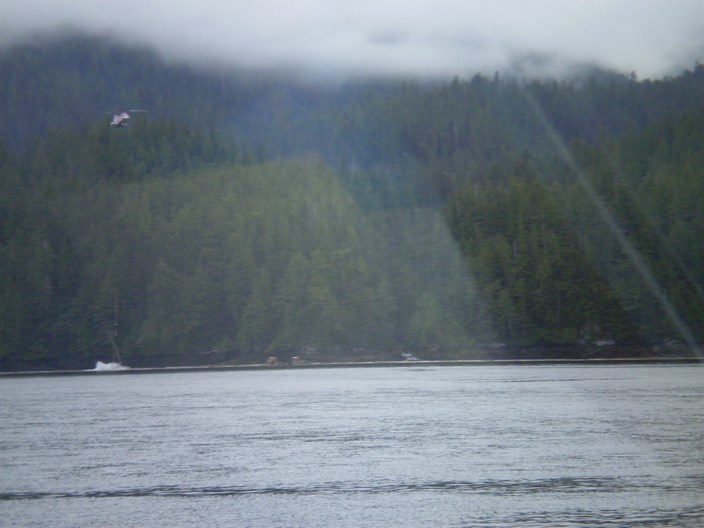 Some heli logging near Hiekish Narrows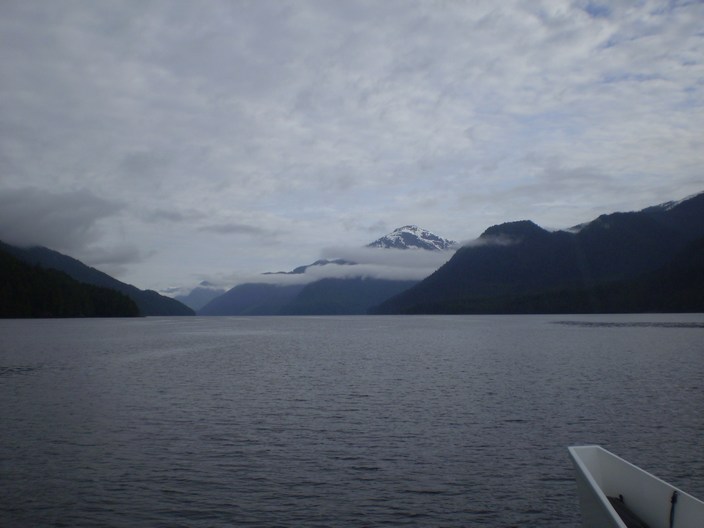 Into Graham Reach.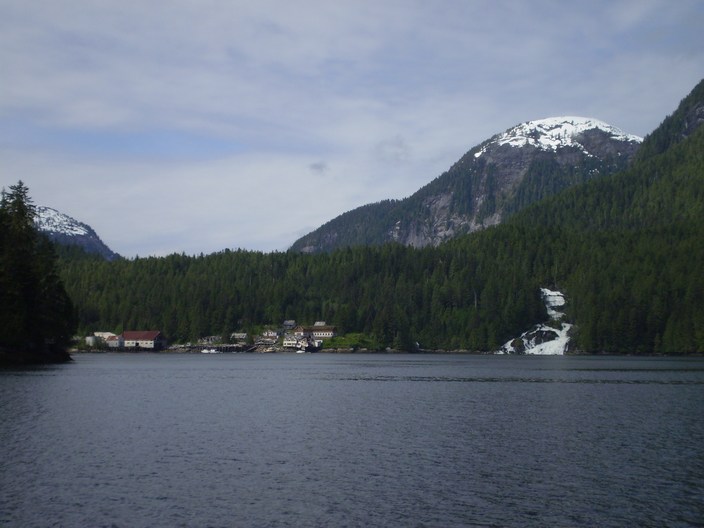 We head into Butedale and several dolphins join us as we steam towards the dock. The seem like sirens leading us on to destruction at the docks. We finally slow down and they leave us perhaps a bit disapointed.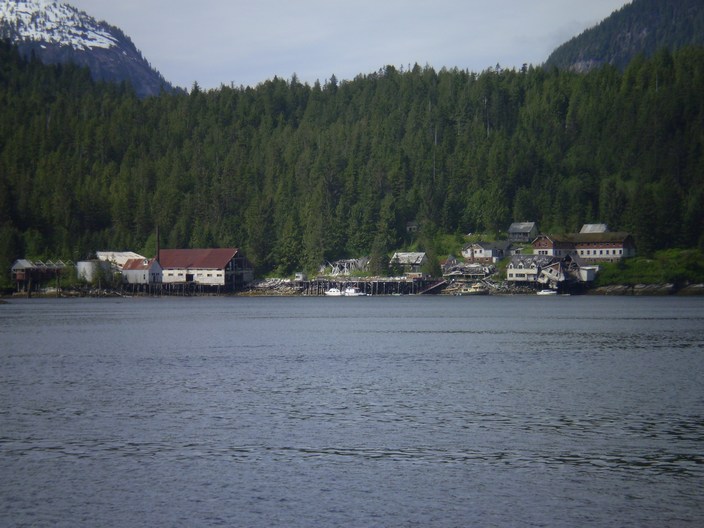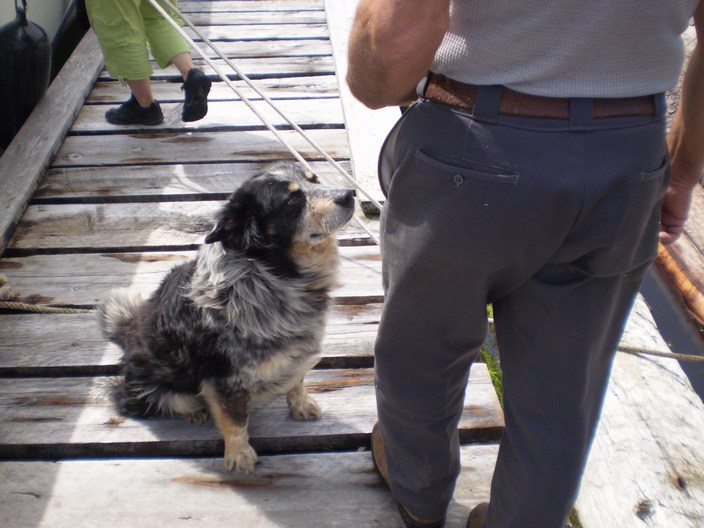 We meet Lou Simoneau and his friendly dog on the docks and spend a couple of hours. We are sure to leave more fresh baked bannana bread here too.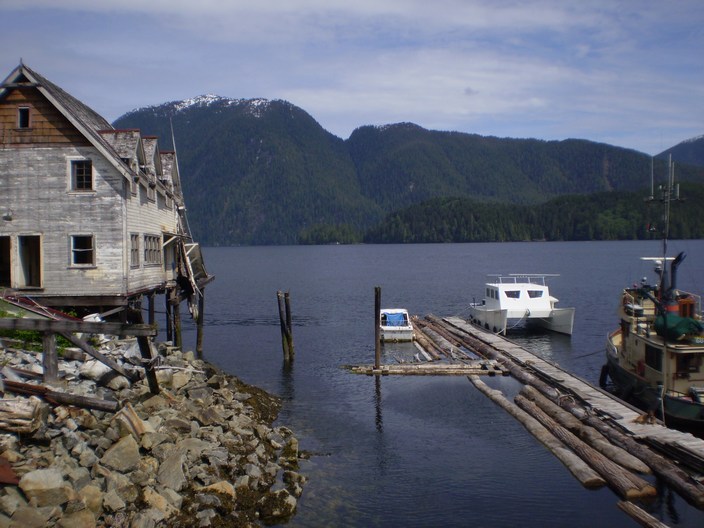 See it before it is gone.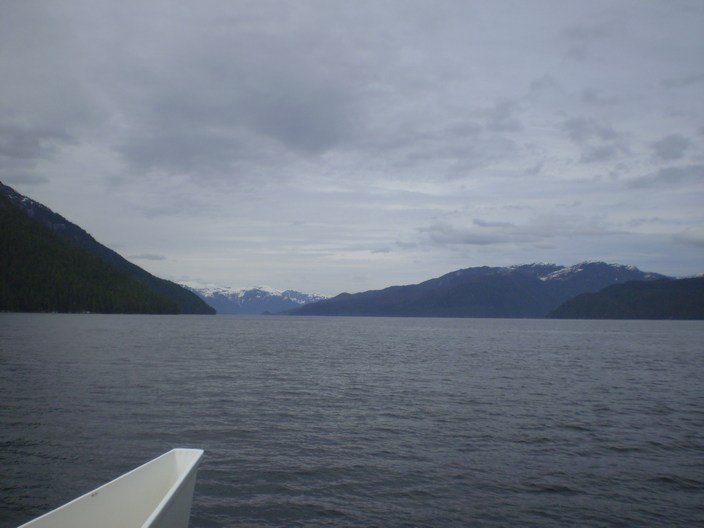 We leave mid afternoon headed for Bishops Bay hotsprings.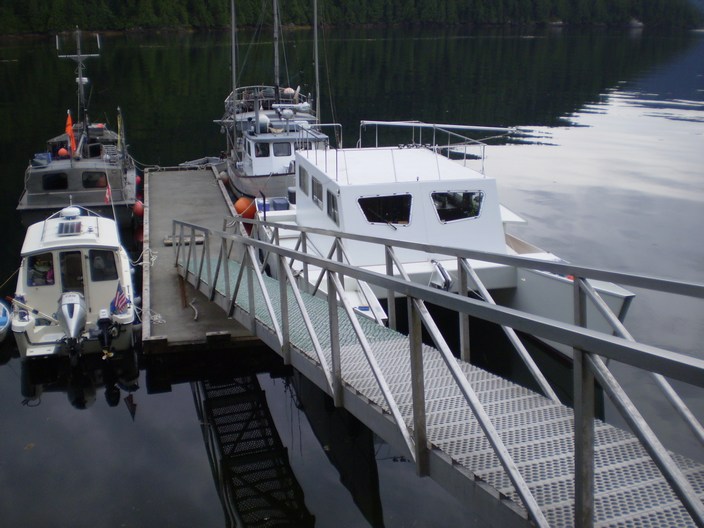 We fit ourselves in with a bit sticking out.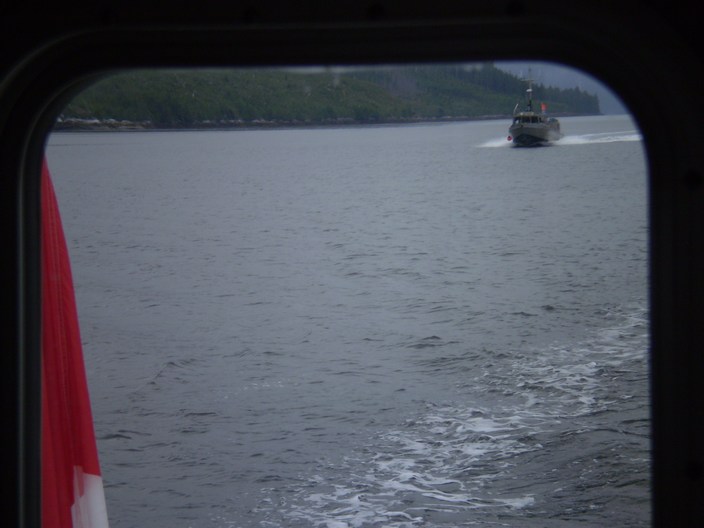 Next day we have pirates in Ursula Channel !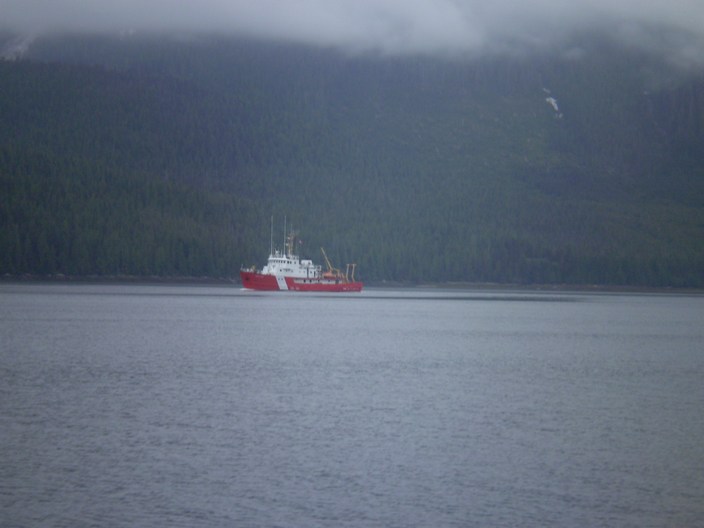 Saved by the Coast Guard.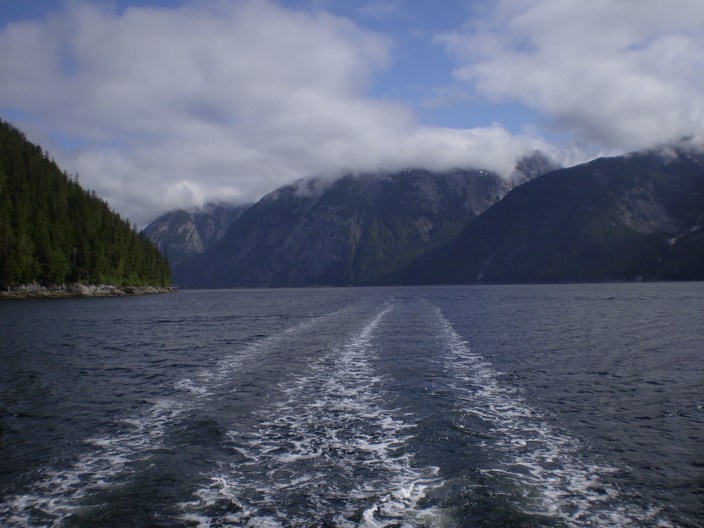 We escape to Verney Passage but wish we had just skipped it. It is a small and pale version of Kynoch Inlet.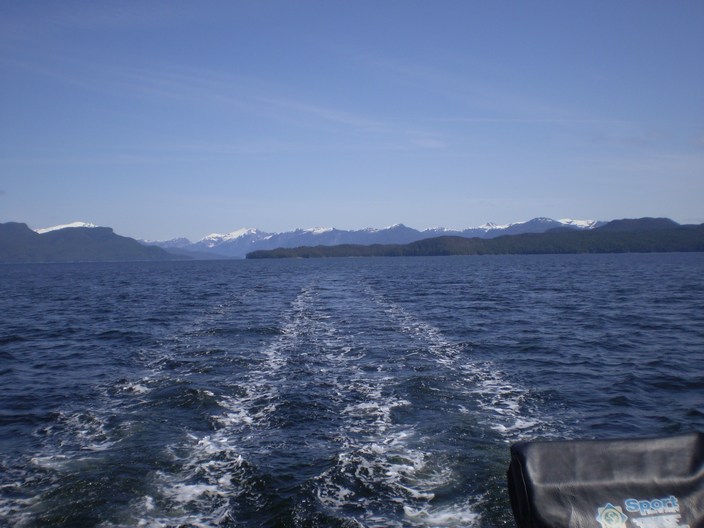 So now we are headed to a nice private anchorage on Fin Island called Hawk Bay.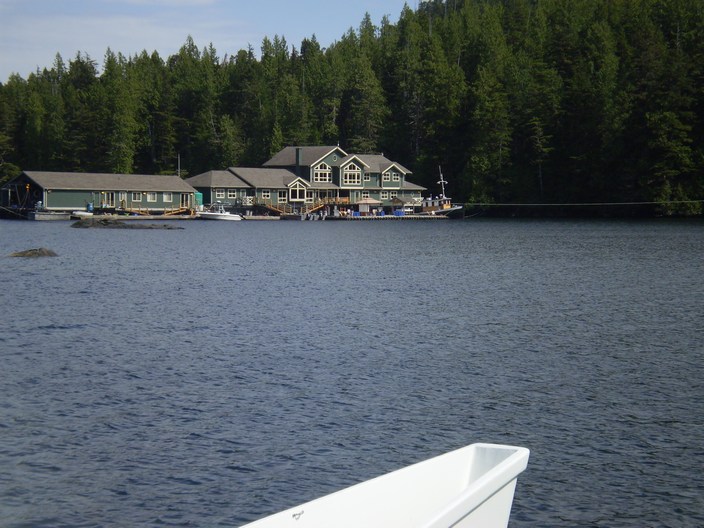 Surprise surprise.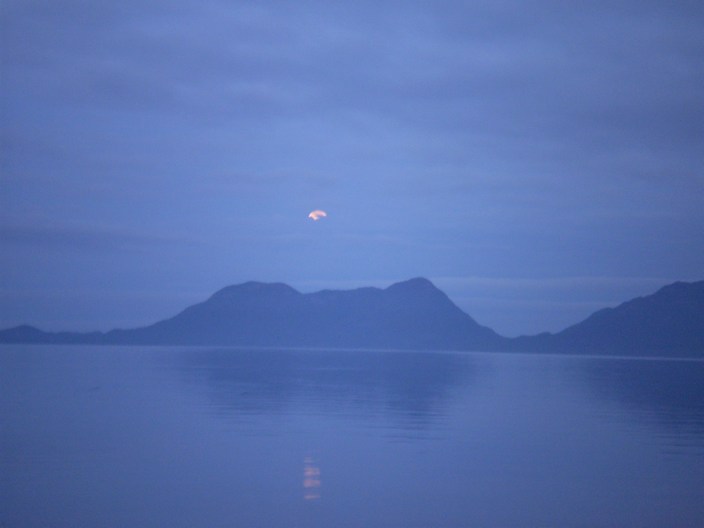 Now it is June and the day are getting pretty long up here. We leave before the fisherman and see this wonderfull moon on the way out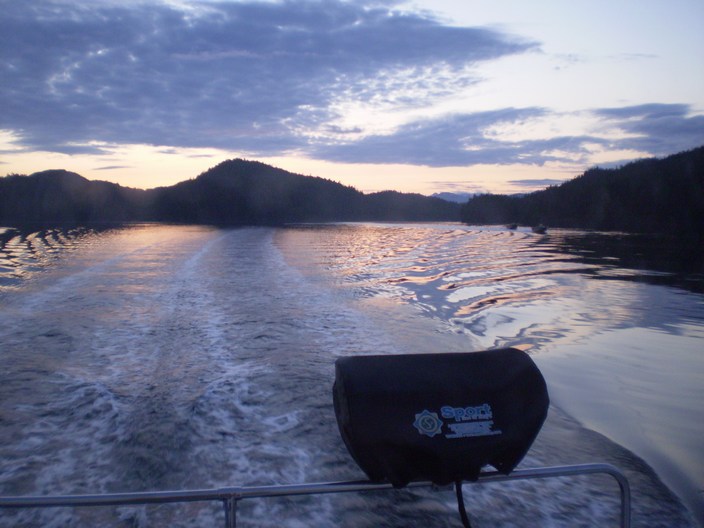 The fishermen head out.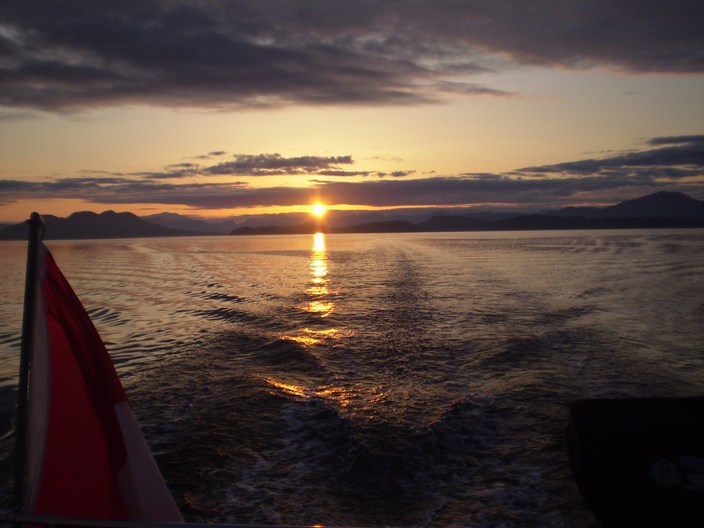 The sun comes up in Otter Channel.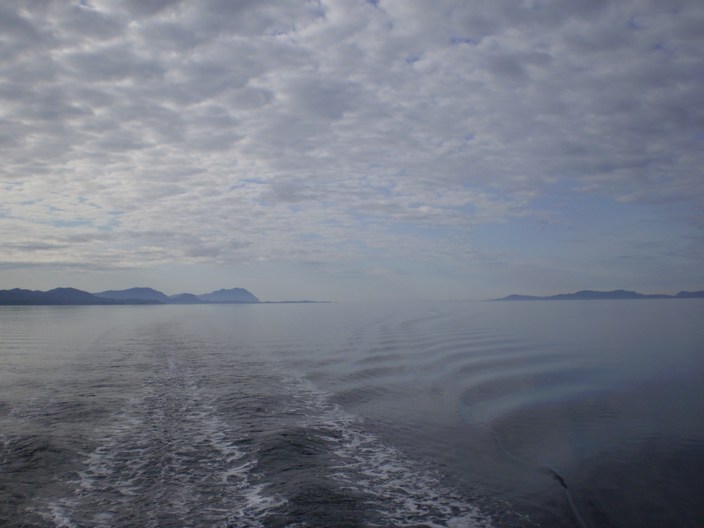 Principe Channel, it's rough out here.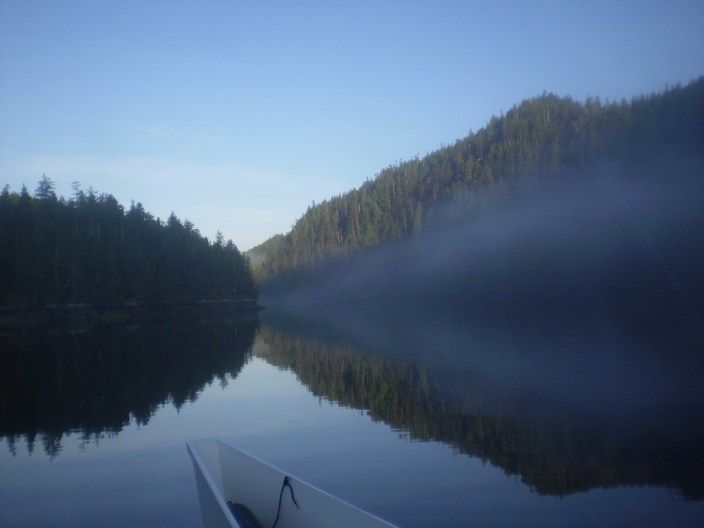 Next morning leaving Patterson Inlet with our first fog. It is June 3.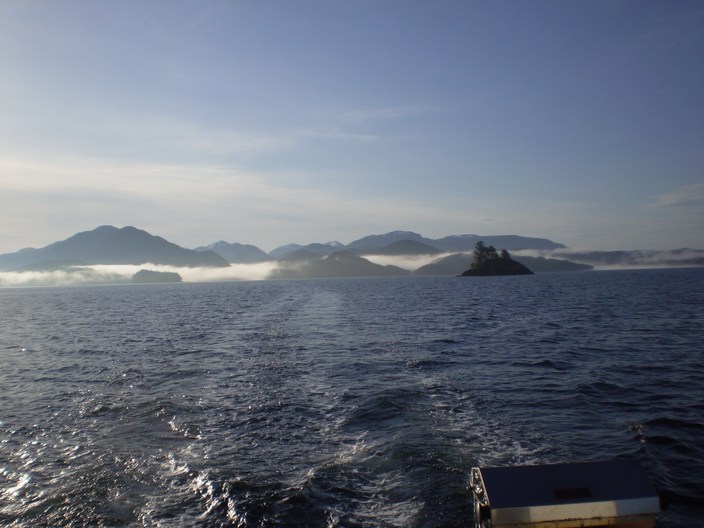 Heading to Capitan Cove.
---
Copyright © 2007 Tony Bigras.