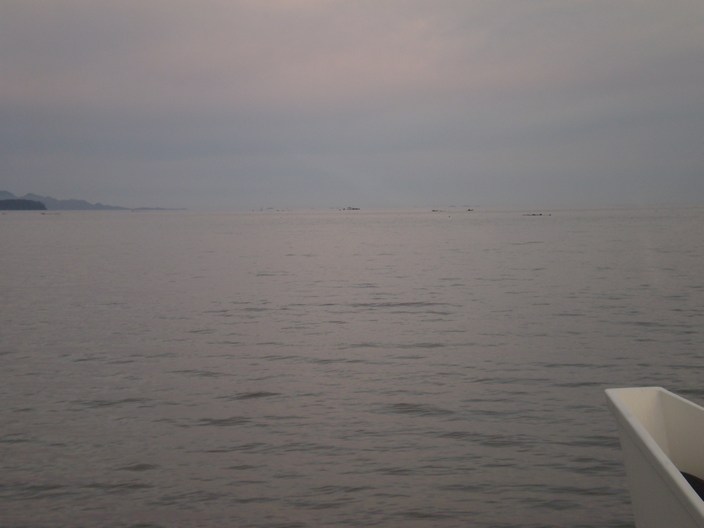 We left Price Rupert in the early dawn and were out of the harbour by 0430. There was lots of heavy floatsam from the Skeena until we entered Hecate Strait where conditions were excellent. We were traveling in a weather window. Basicly light and variable winds thru the day with 20-25kt SE expected around mid afternoon and SE gale to storm force winds by midnight, and same for the next several days.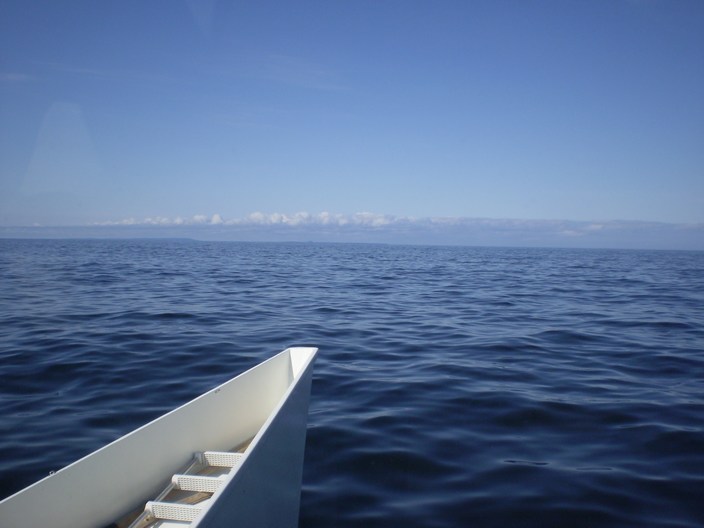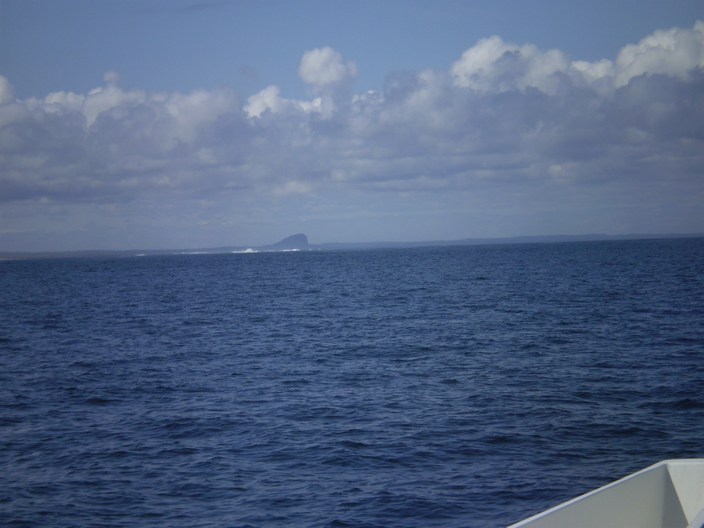 We were off Rose Spit with Tow Hill in view by late morning. Once round Rose Spit and in McIntire Bight the wind picked up to a strong 25 and being well offshore the chop built quickly to 3-4 feet on the beam. This size chop on the beam is the least comfortable on the boat as the wave length is about twice the beam so the hulls are in a trough and on a crest at the same time. We angled up into the bight and followed a depth of 5 meters where the chop was much more comfortable.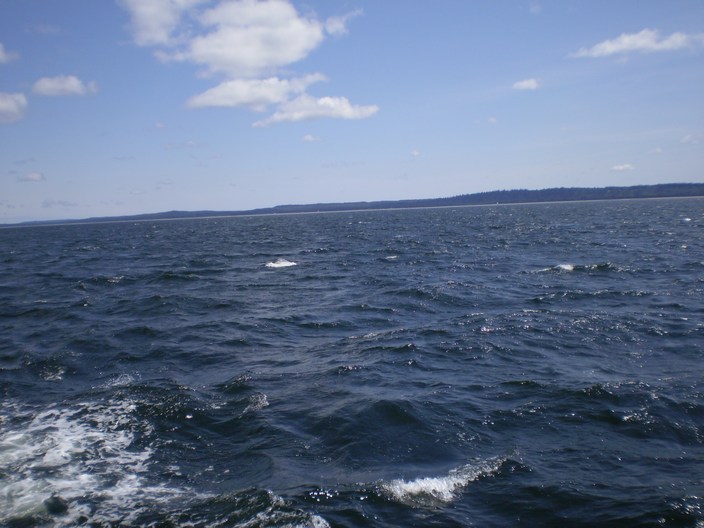 While we were in there a pair of Grey whales popped up. Once crossing from starboard to port about 100 feet ahead and another about 100' astern. We were in 5 meters at the time so that whale must have not had to much clearance when it went under us.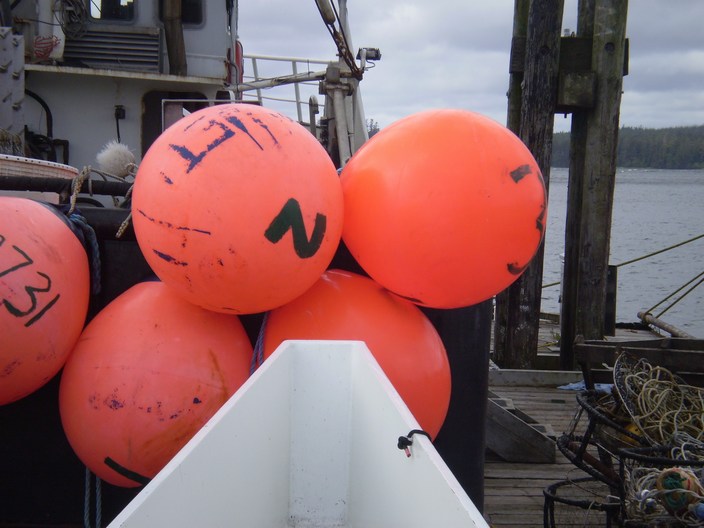 After a long slog up Massett Inlet we were able to cram ourselves into the dock after climbing over a fish boat and shifting it back as far as it would go. We had about 2 feet extra and excellent fenders forward.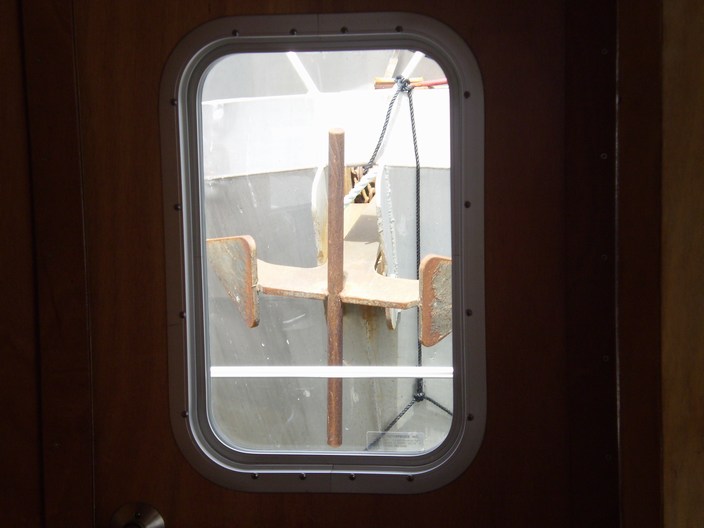 The storms came in on schedule and we spent 6 very nice days in Masset and 2 of those touring the island by car. Liked Masset the best followed by Port Clements. QCC was not so nice.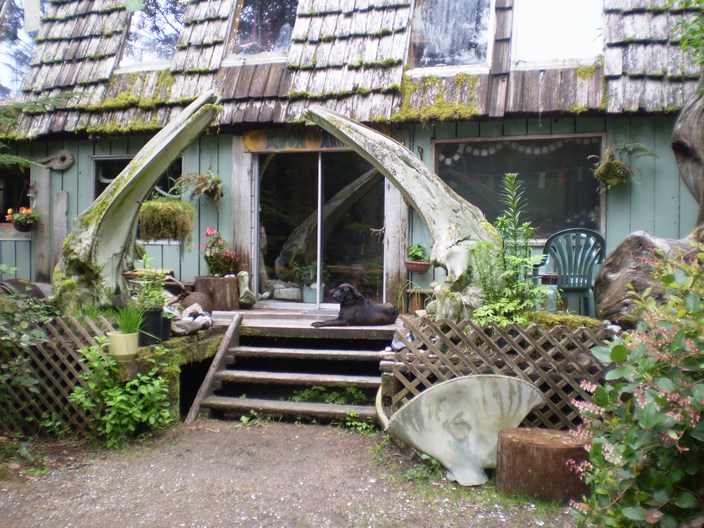 We went to North Beach and stopped in at the bakery on Tow Hill rd. Friendly but a bit weird with a bunch of small animal skulls on display all about.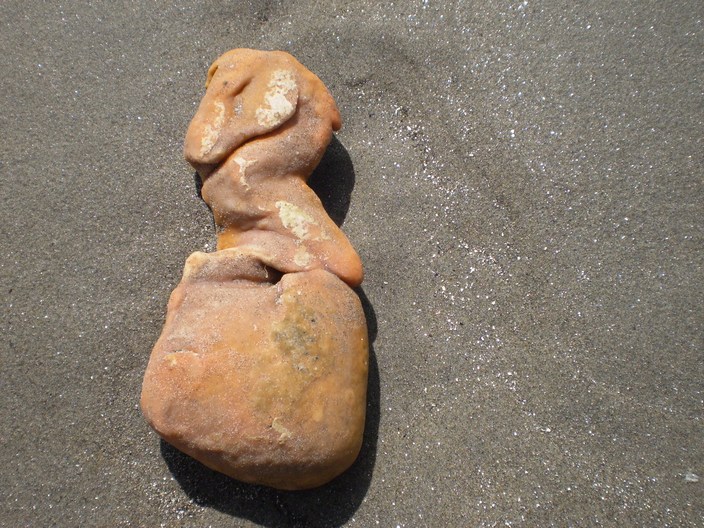 North Beach was nice and had all kinds of floatsam including this Chess Knight.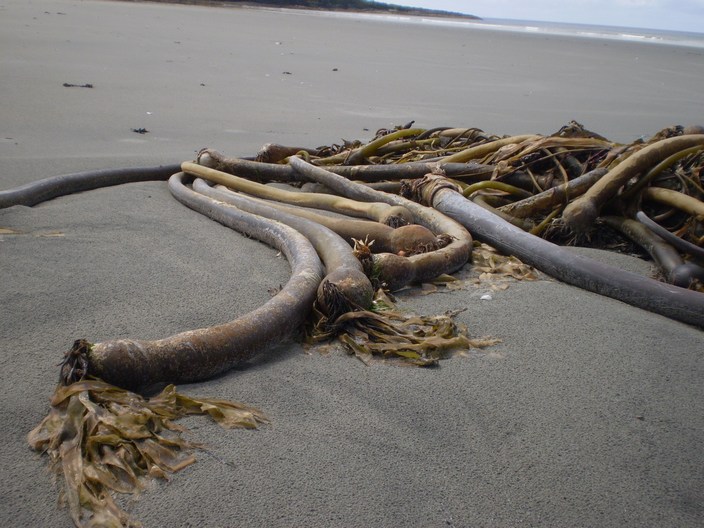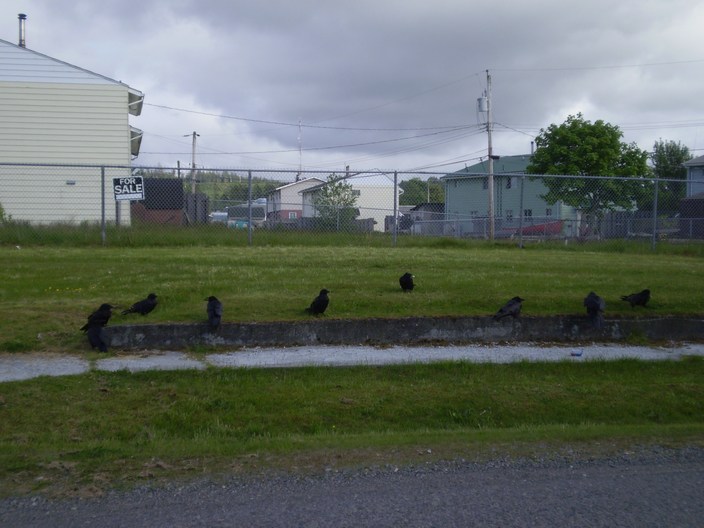 The eagles and the ravens were as thick as seagulls but did not seem to hang out with each other.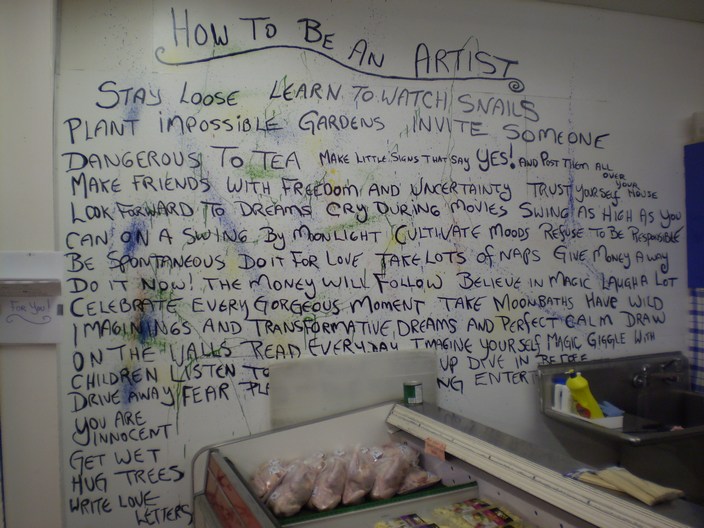 Grocery store in Port Clement.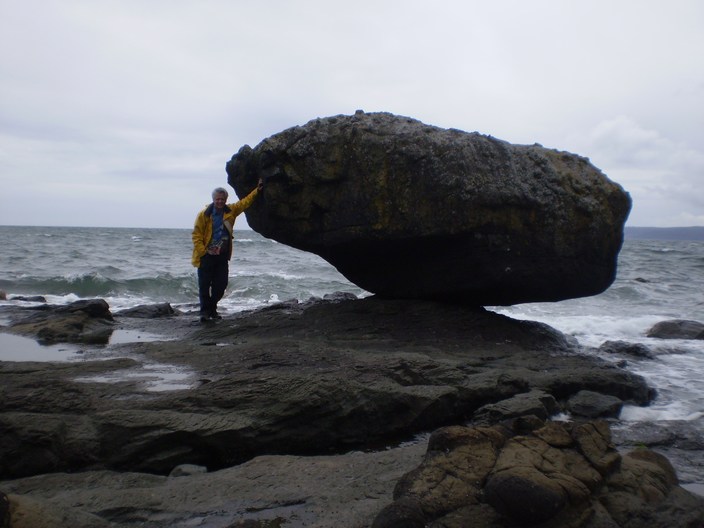 Obligitory photo op.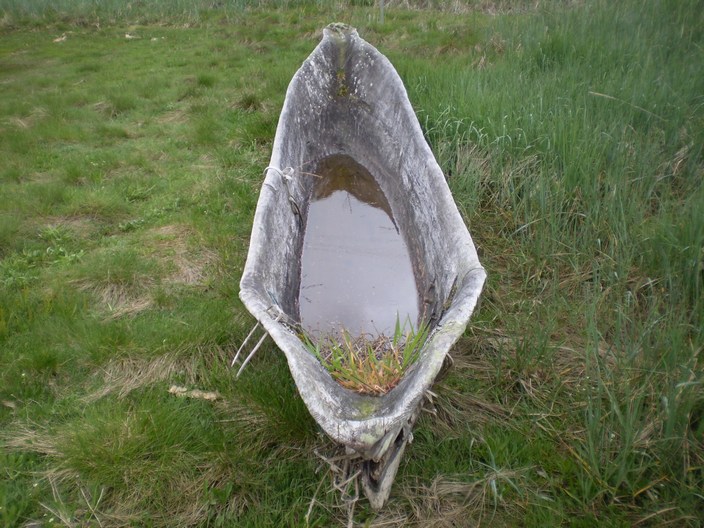 Old canoe at Masset.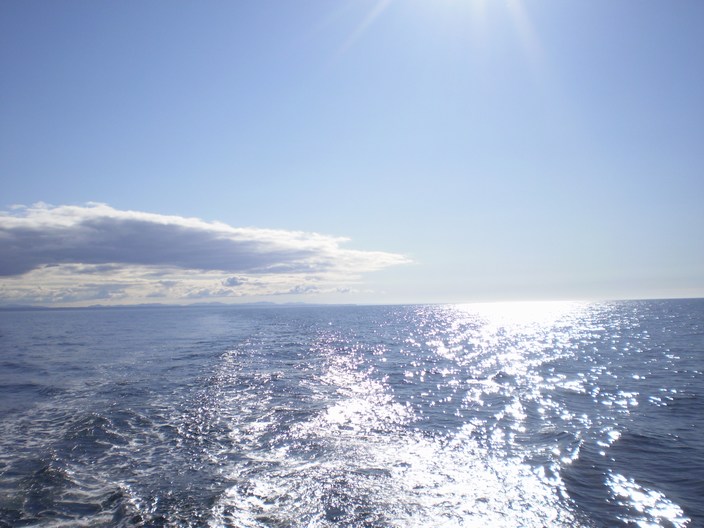 We had a propane tank filled at ICG propane and as the guy was filling it he perodically tapped the scale with his foot. Despite this we managed another 24 lb fill. We left Masset on another weather window in the afternoon with plans to anchor off Rose Spit for the night.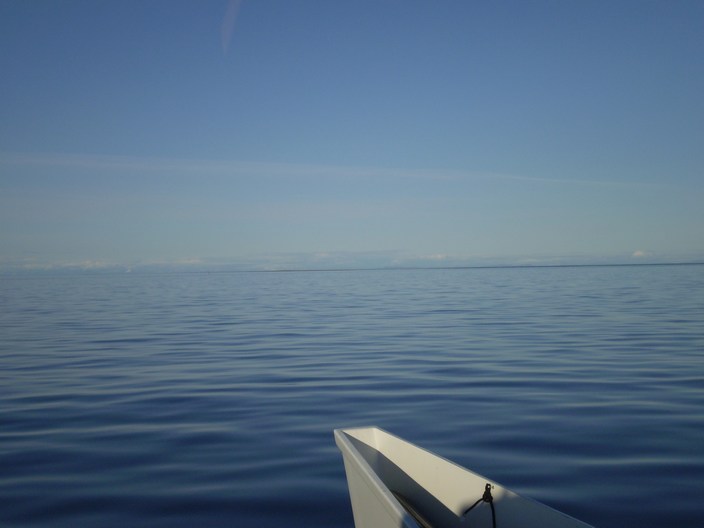 As we approached Rose Spit it was calm but we wanted to anchor on the other side as a NW 15-20 was forecast. Significant tide rips were off the spit and a lumpy SE was with us for the night.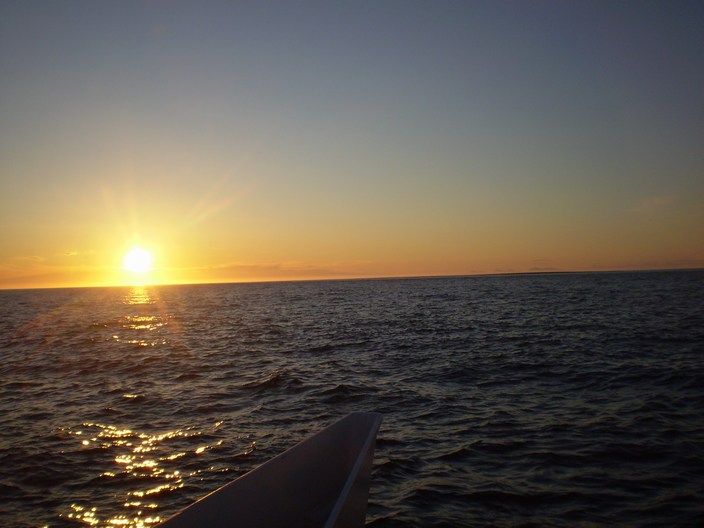 Twilight went on till almost midnight.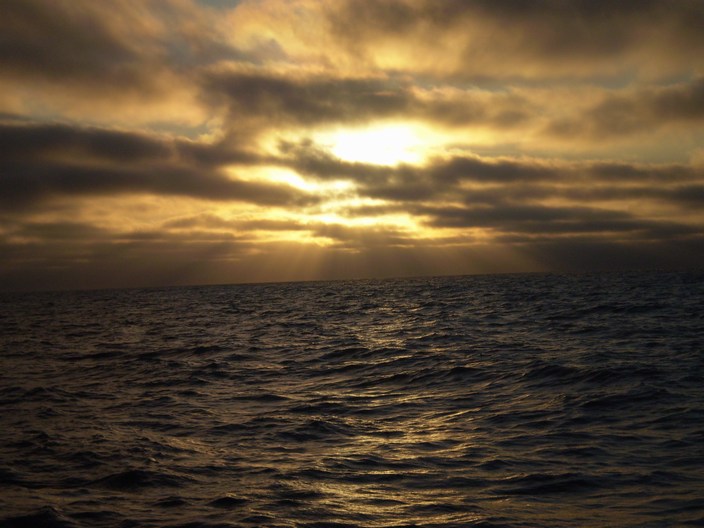 We left early the next morning and had a nice sunrise in Hecate Strait.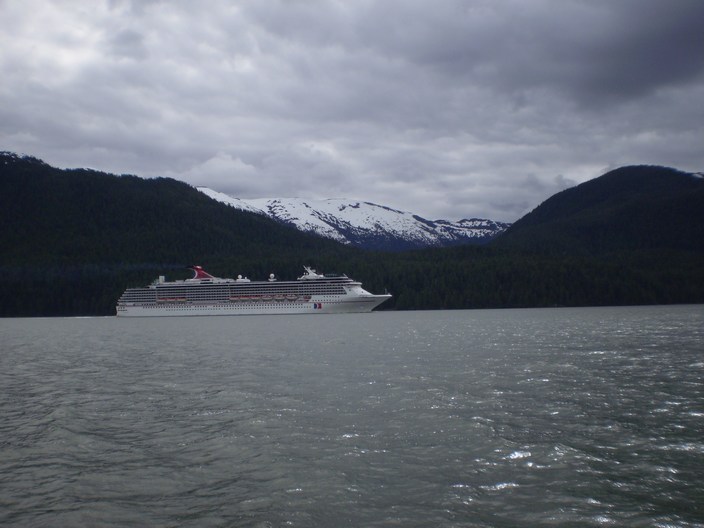 And into Grenville Channel to join the carnival.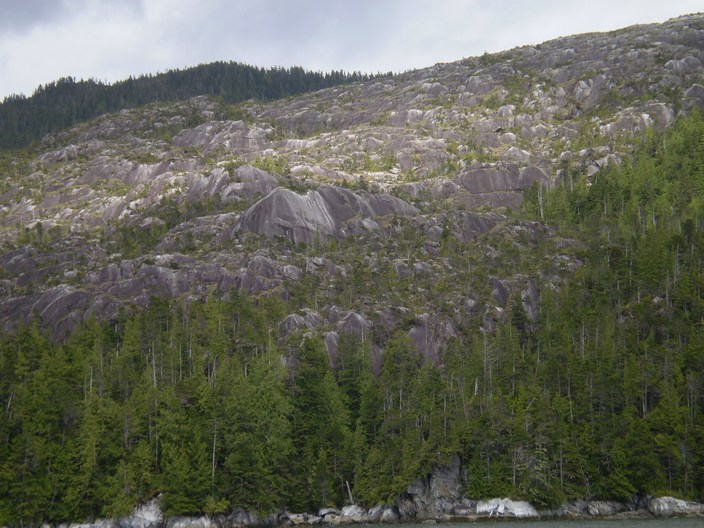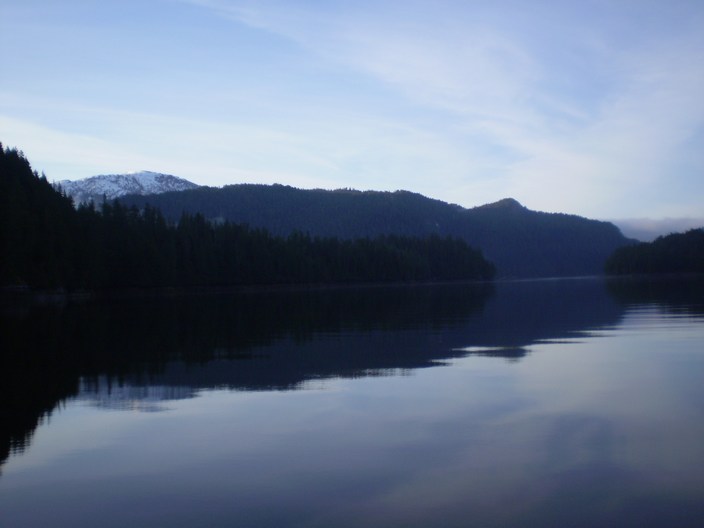 And then a quiet anchorage for the night.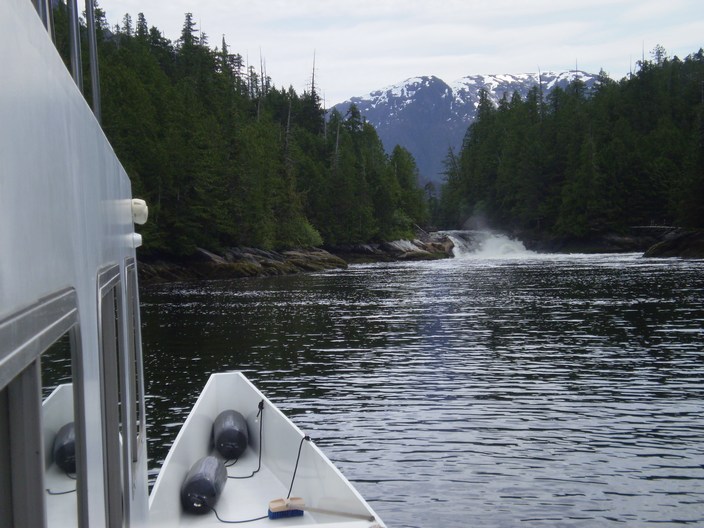 Next day anchored in Lowe Inlet by the falls with the boat in the stream. Hooked my first salmon in 25 years here. He played a while and then took off.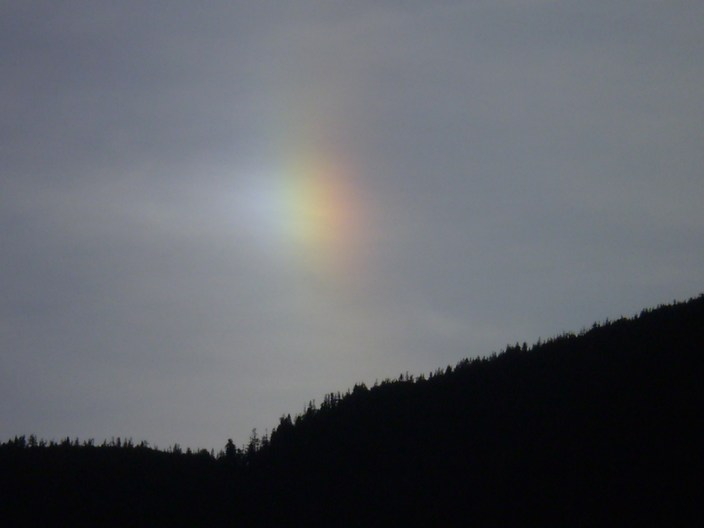 Sundogs and weird boats in Lowe Inlet.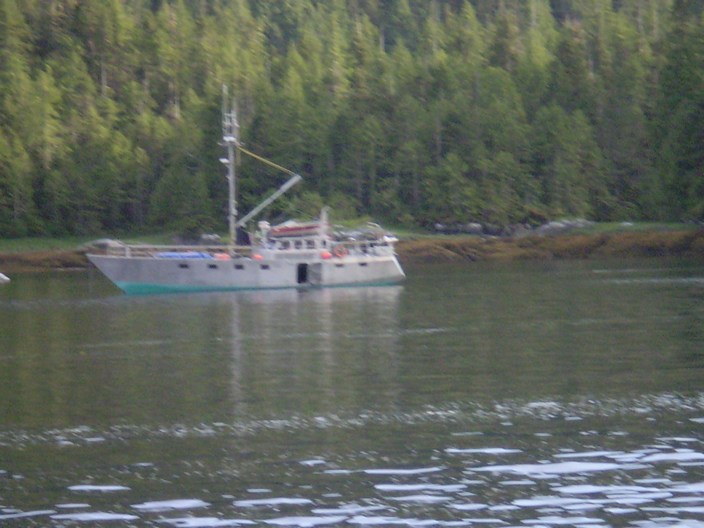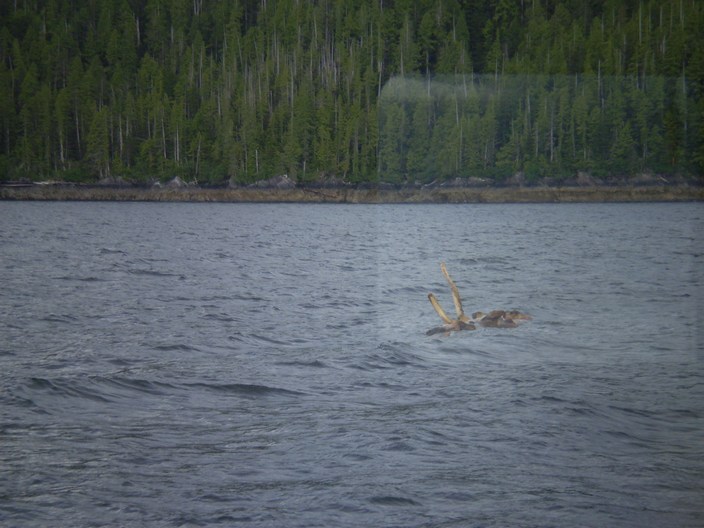 Moose swiming in Grenville Channel.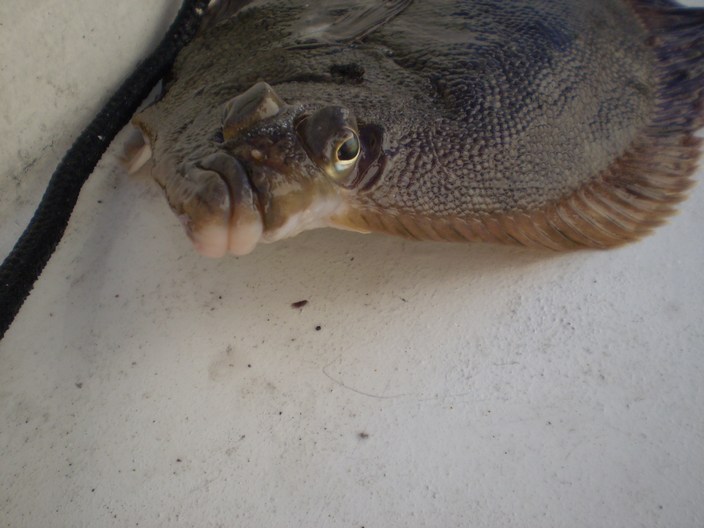 We were over the sunken Queen of the North near Hartley Bay and anchored in Cameron Cove with all of it's monsters.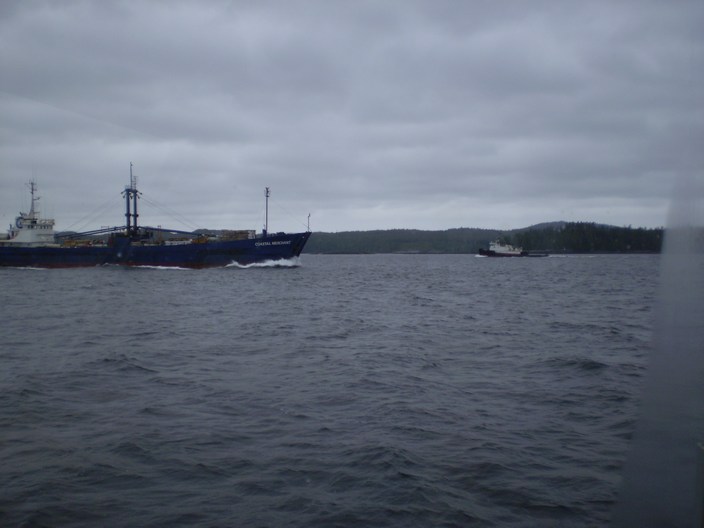 Now mid June we are seriously heading South, down Laredo Channel with more traffic and a small gale with the BC coast on port and Japan on starboard.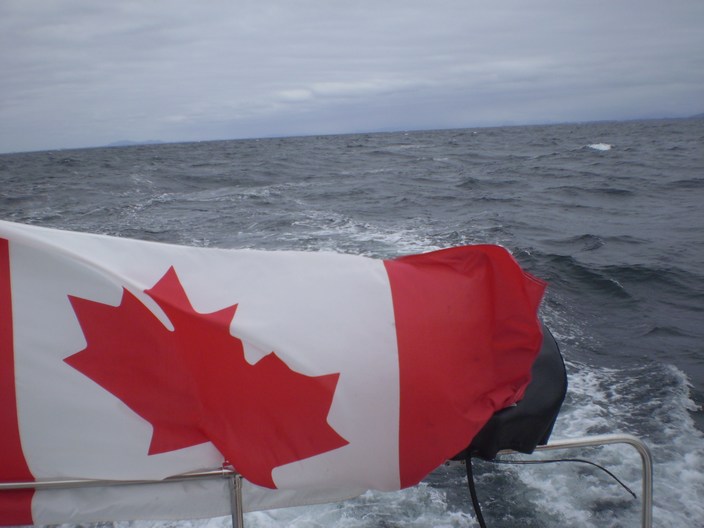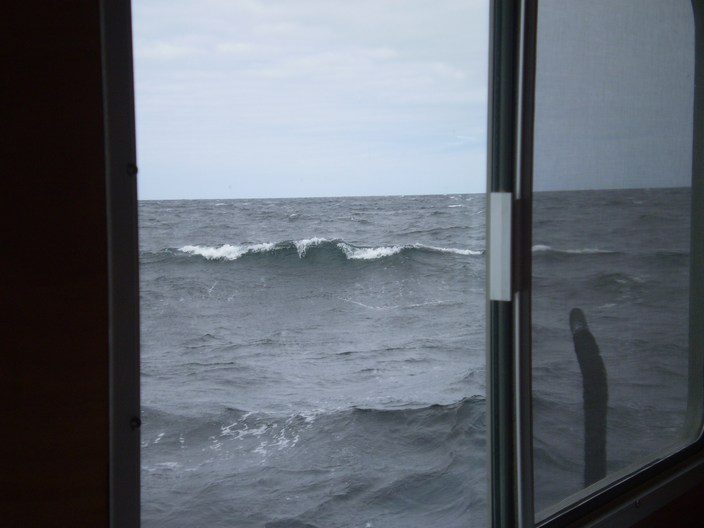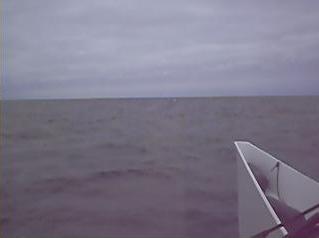 Short video taken durning gale.
Waves and swell are in the 6-8' range for the most part. Boat is fairly active and we have had to stow a few loose items but motion is pretty good.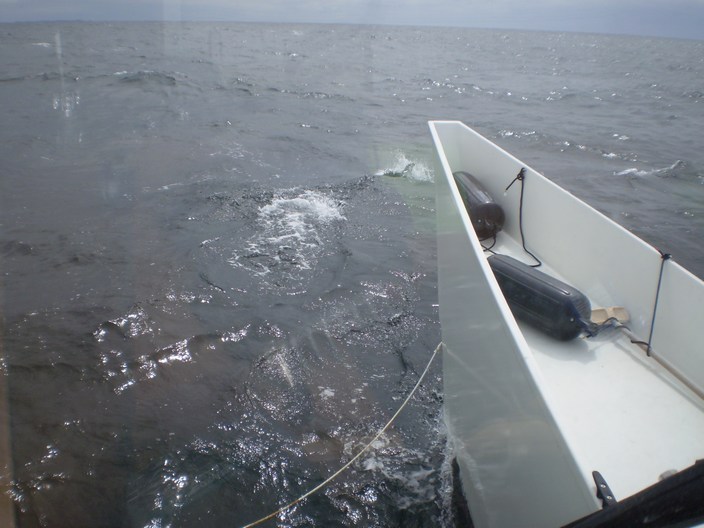 The dolpins come out to greet us just off McInnes Island as we turn for Seaforth Channel.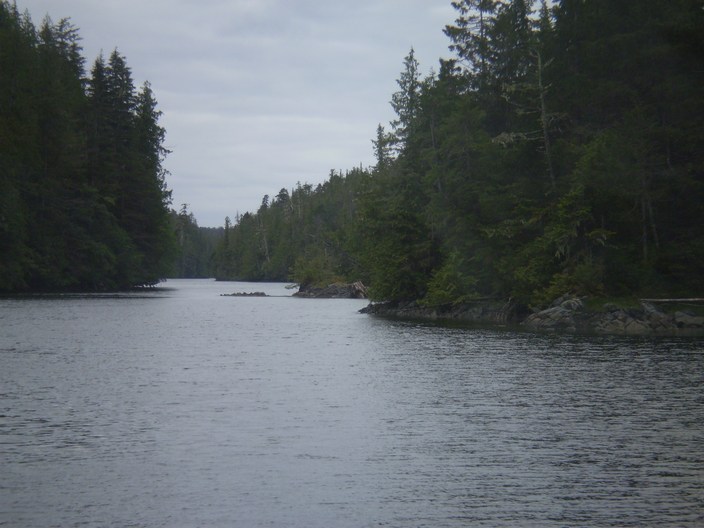 Then we headed into Rait Narrows and a closed in hidy hole with a stern tie, our first of the cruise.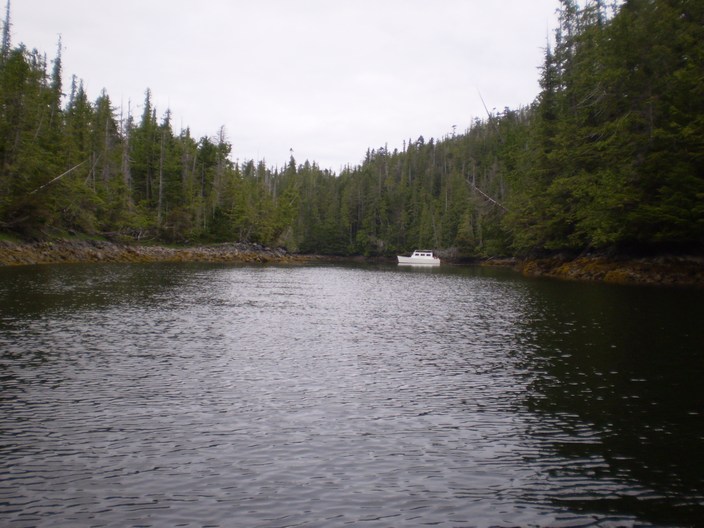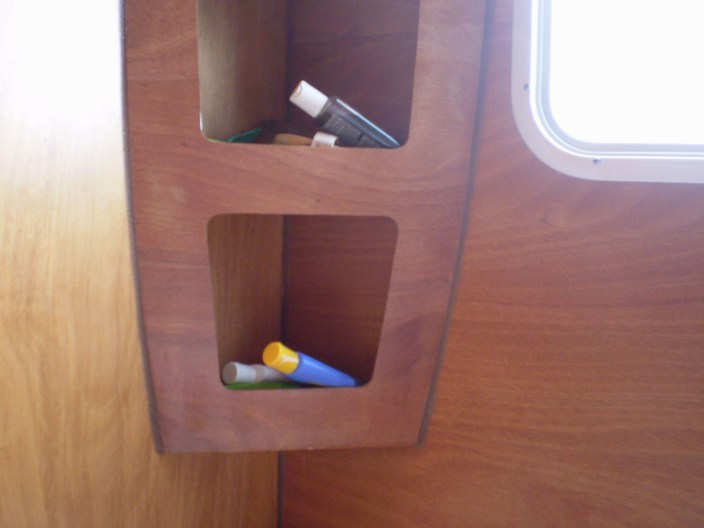 A bit of tidy up needed after the gale.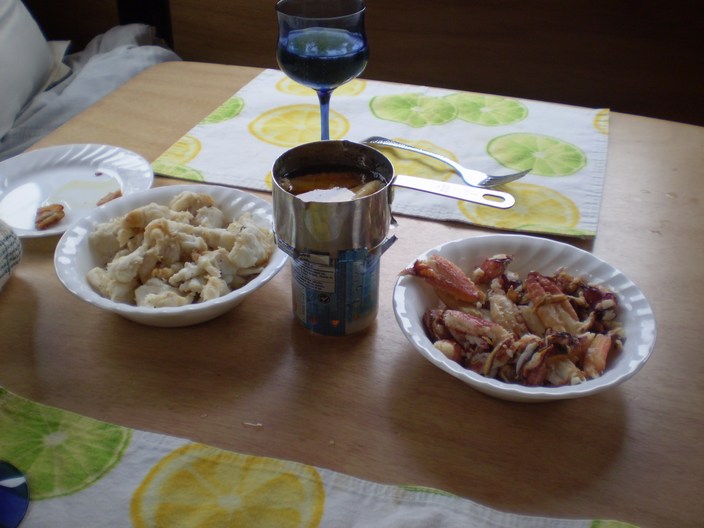 Then dinner of crab from Cameron Cove.
---
Copyright © 2007 Tony Bigras.