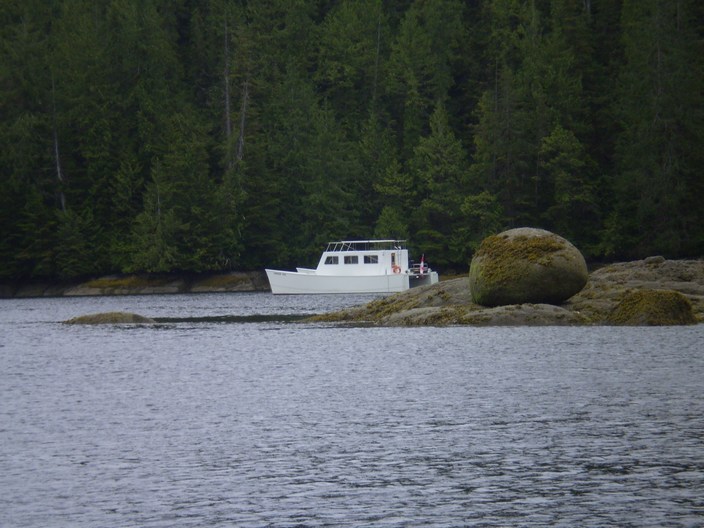 Next day we were in a really quiet anchorage at the head of Kwakum Inlet. Just had to sneak by these rocks and a few more under the water. Pass was maybe 40 feet wide and twisty.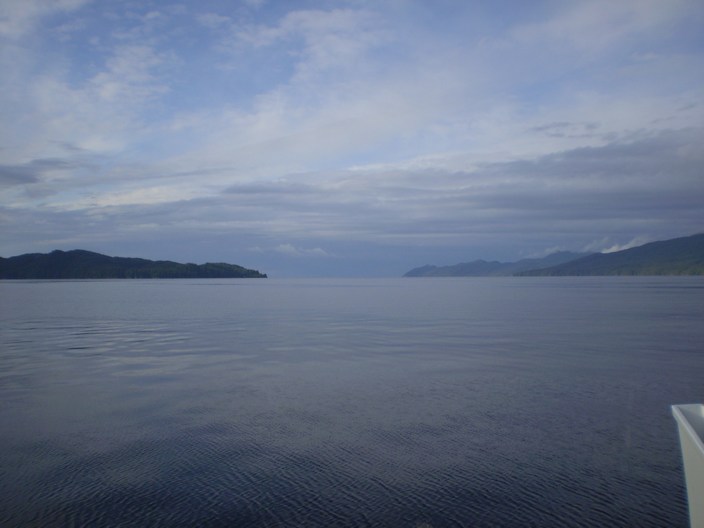 Southwards towards Addenbrook Island.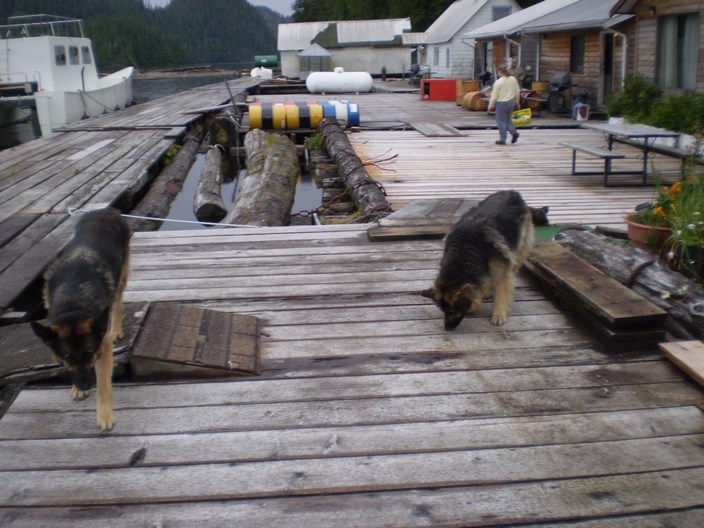 Wolves at Dawsons Landing Rivers Inlet. Back in Fury Cove where we met up with Penguin and crew again. They told an interesting tale of one cruise to Princess Lousia Inlet and how they stayed for 28 days partly to see if they could.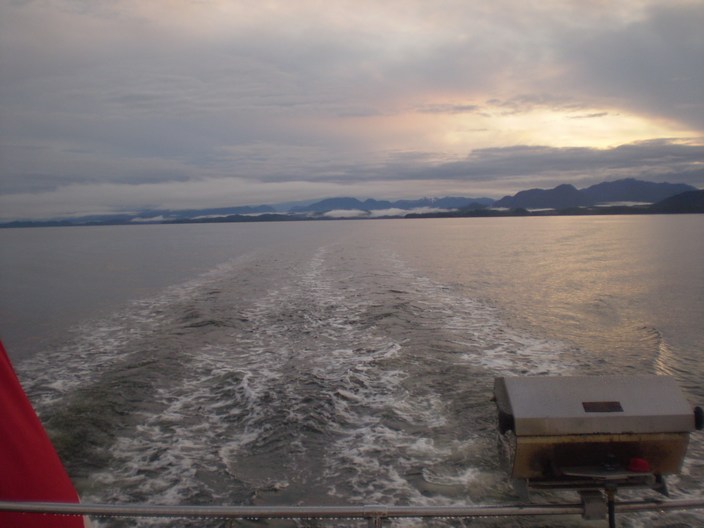 It is now late June and we head for Cape Caution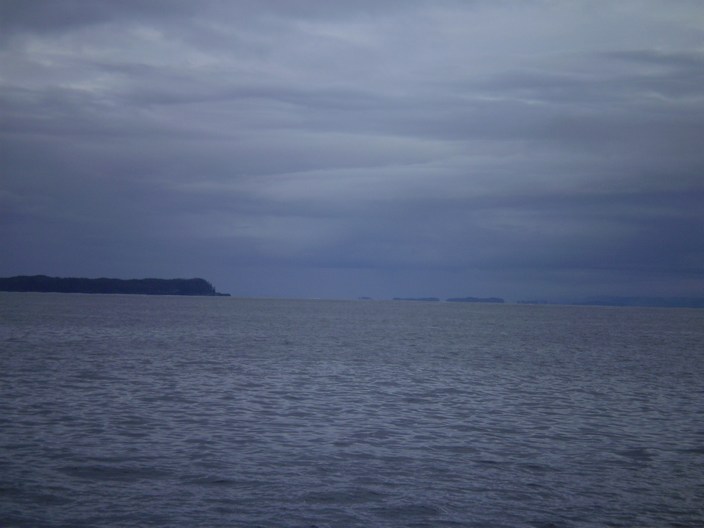 Cape caution in site. As the weather was just peachy we stoped and caught several sea bass which were finning on the surface.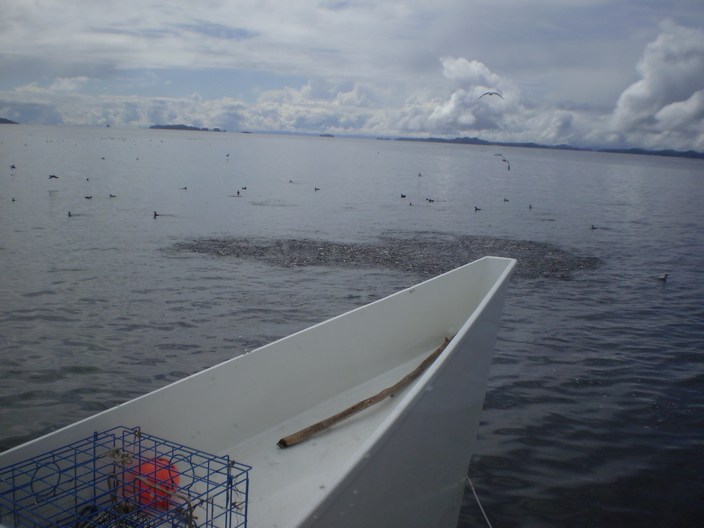 Came upon this herring ball near Ghost Island and hoped to catch a salmon from underneath. But it was more seabass.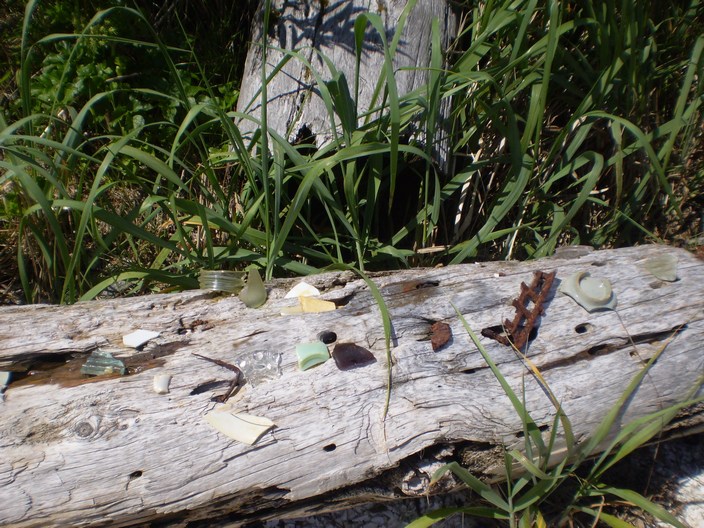 Blunden Harbour had lots of artifacts on the beach and the remains of a long house.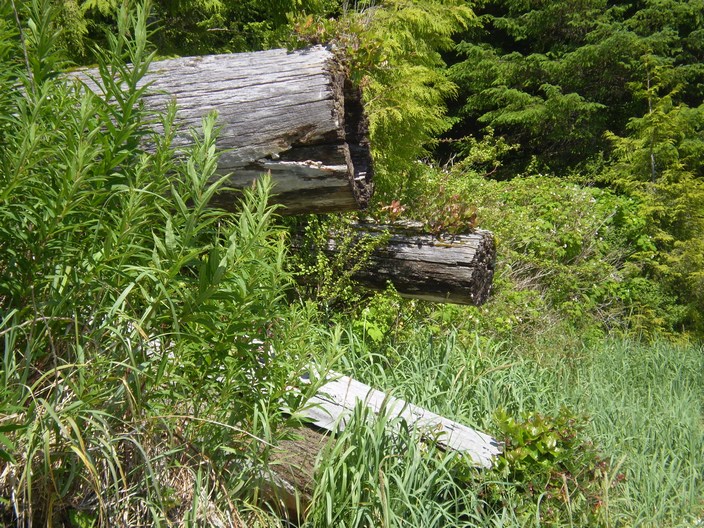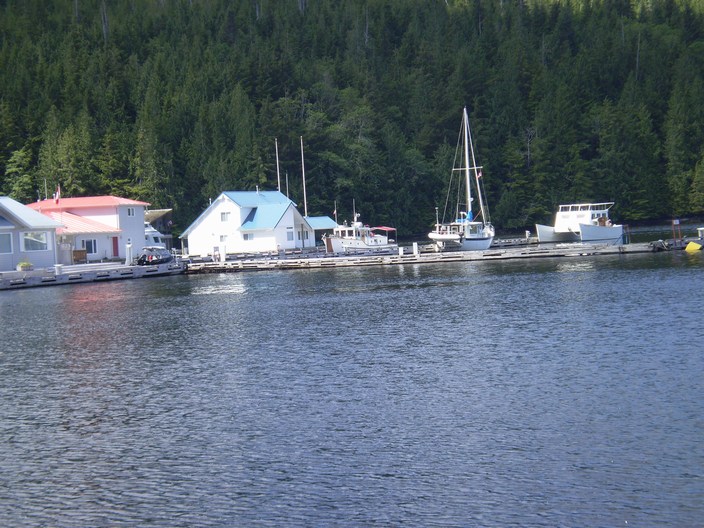 Sullivan Bay was a quick stop for outrageously priced produced and another propane overfill. This one was particularly funny as not only did it cost $30 for 20 pounds it was filled incorrectly. The place just seemed grumpy too. As he was filling it he was talking to some Americans on their boat and explaining how customers are not allowed to fill their own like in the states. He had to take a special course to get his certification. He then proceeded to not use his weigh scale and just filled it until the propane pump lugged. I weighed it when we got back and it was 24 pounds. I put it into the system right away and between baking some bananna bread, the propane fridge, and a hot bath got it down to something reasonable. This was 3 over fills in 5 gos on the trip.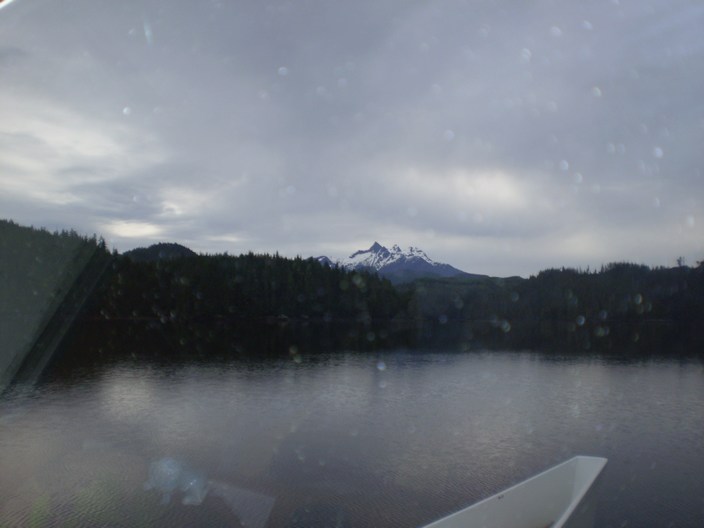 We headed around Watson Island in the rain.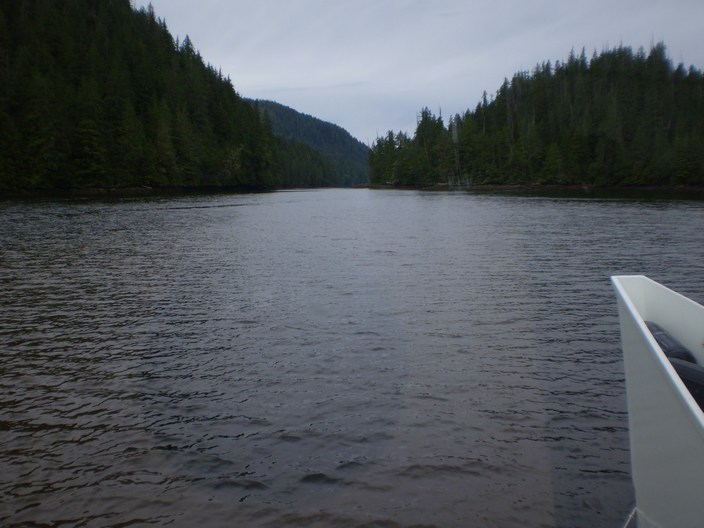 Hopetown Passage, you want to be careful here.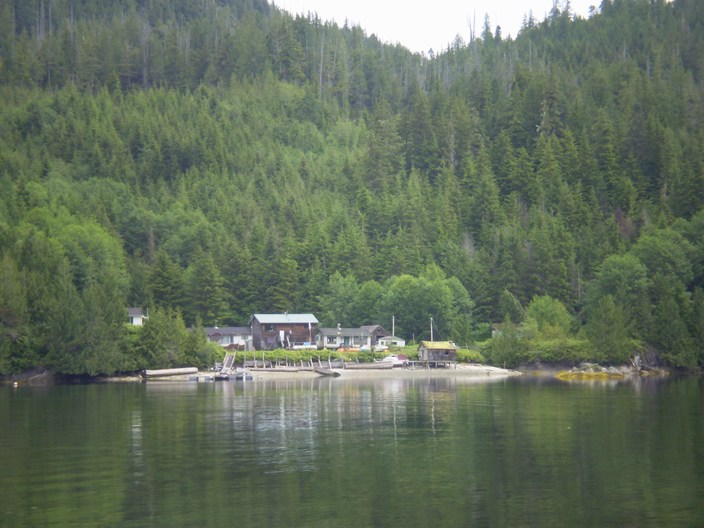 Hopetown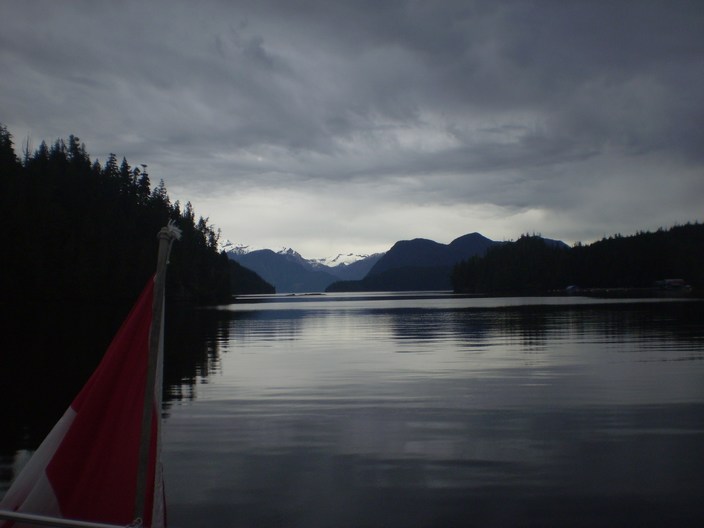 Cypress Harbour was very nice.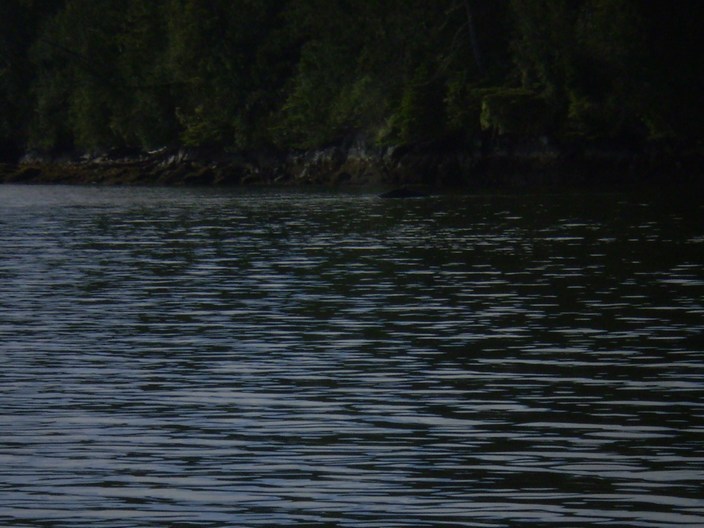 Shortly after leaving Cypress Harbour there was a Humpback feeding near the shore, see if you can find it in this photo.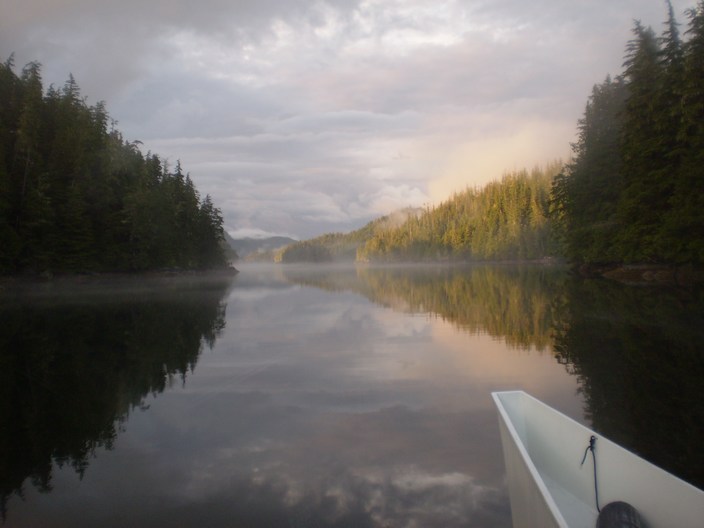 We spent a couple of days in Lady Boot Cove with her different moods.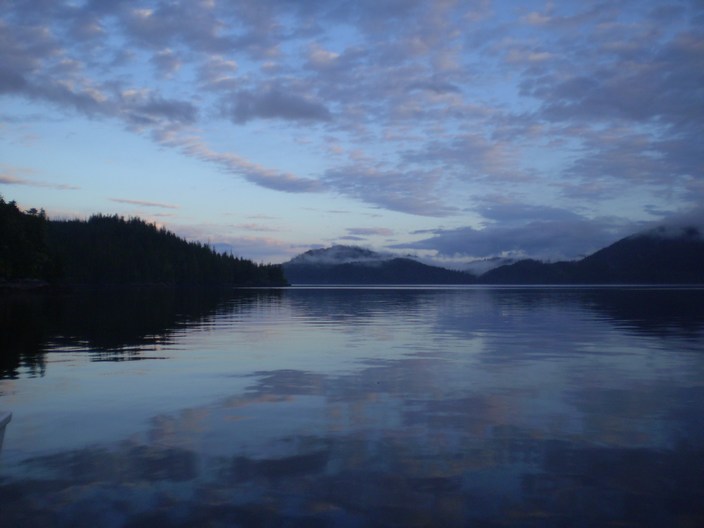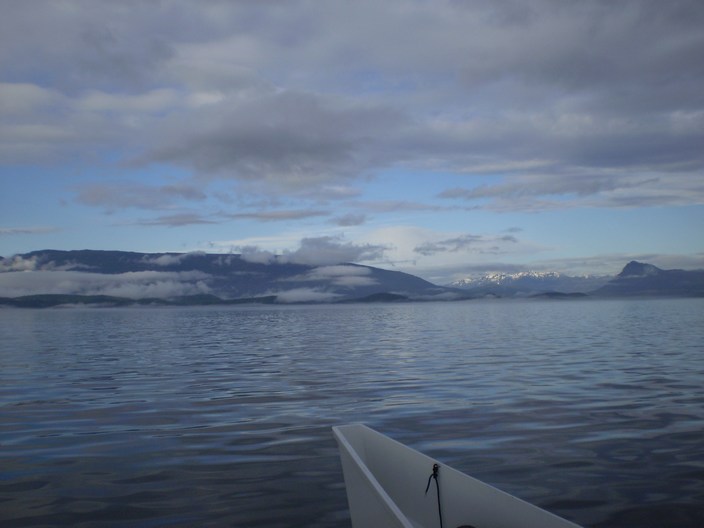 We decided to run Johnstone Strait in one day.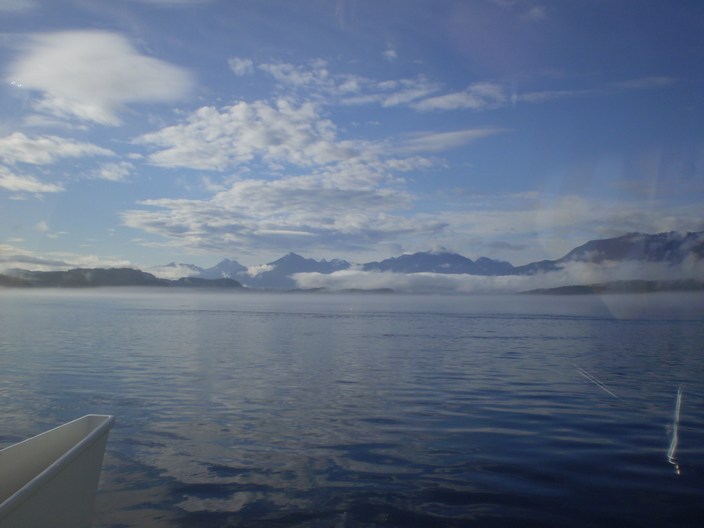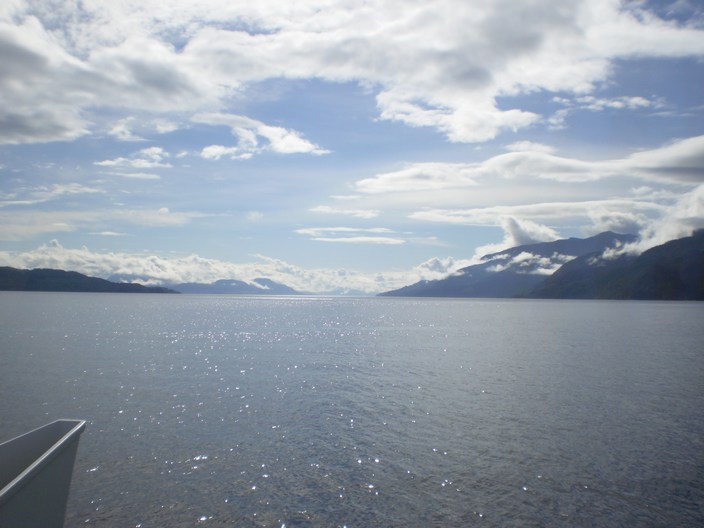 Now it is getting rough :)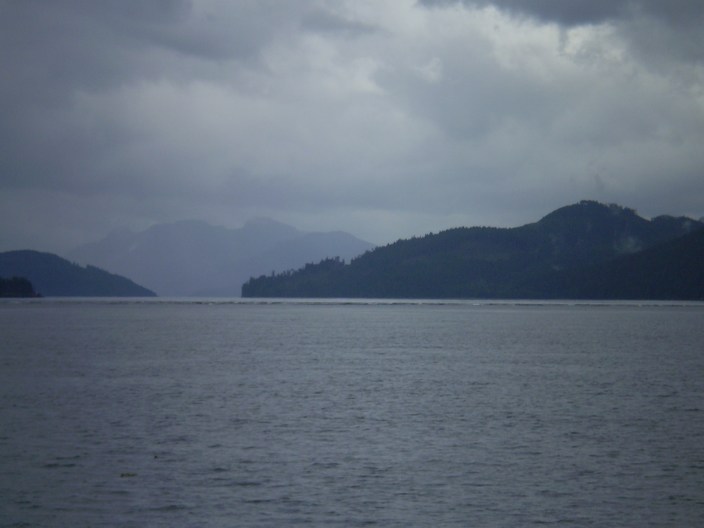 Finally the overfalls in Race Passage. We were carrying a favorable 5kt current so we just headed for the smaller ones.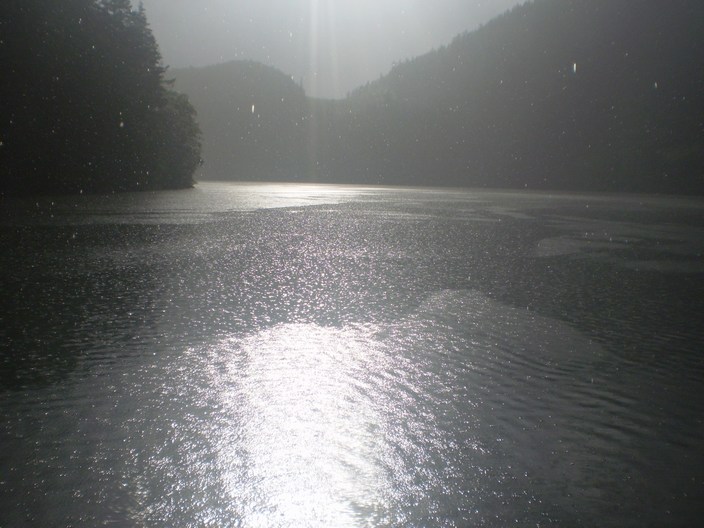 The rain was kind enough to wait until we were anchored in Small Inlet Granite Bay Quadra Island.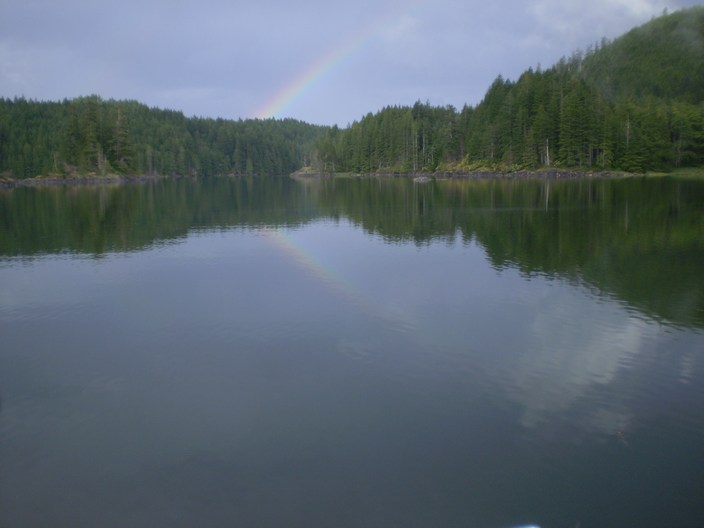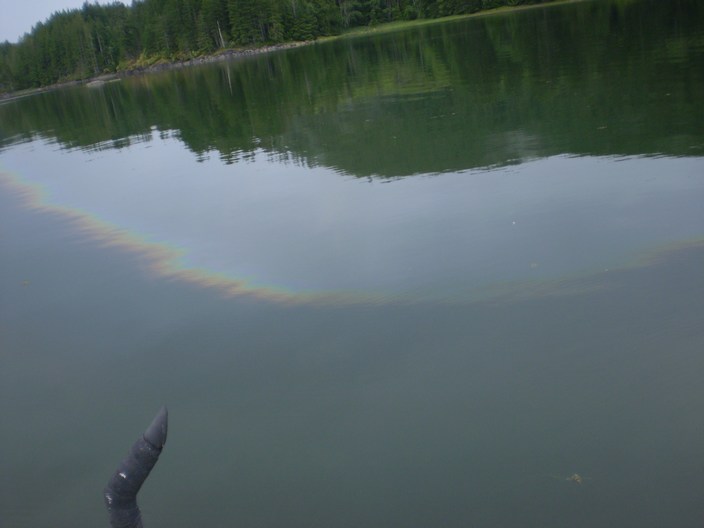 Then the rainbow and its reflection which looked like an oil slick.
---
Copyright © 2007 Tony Bigras.