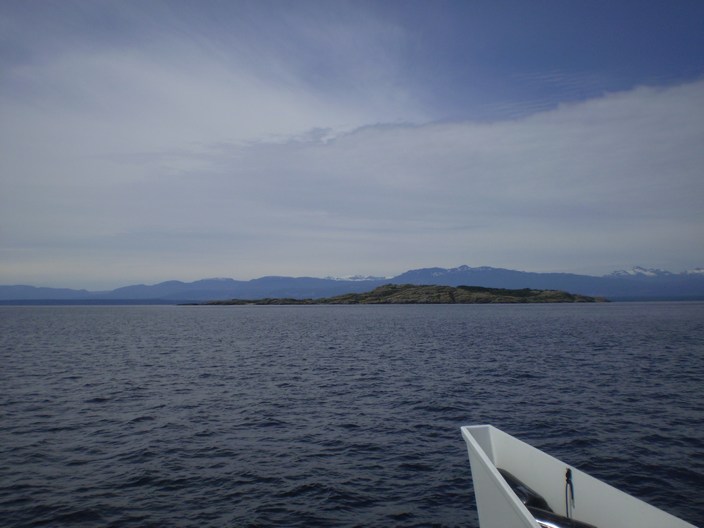 And we head back to Mitlenatch Island.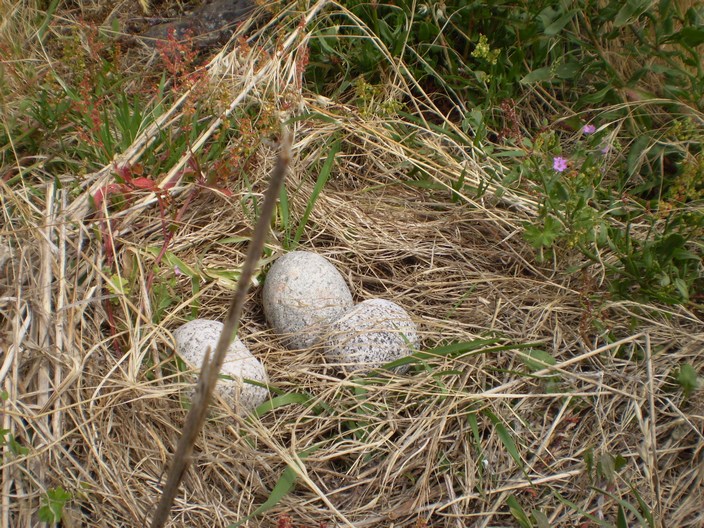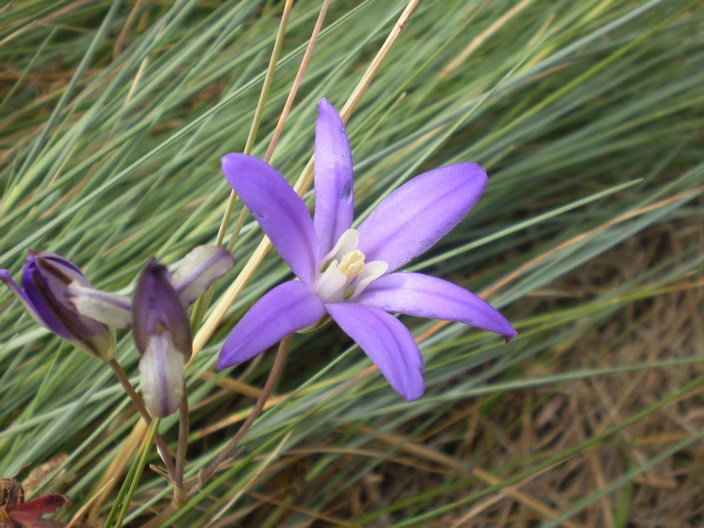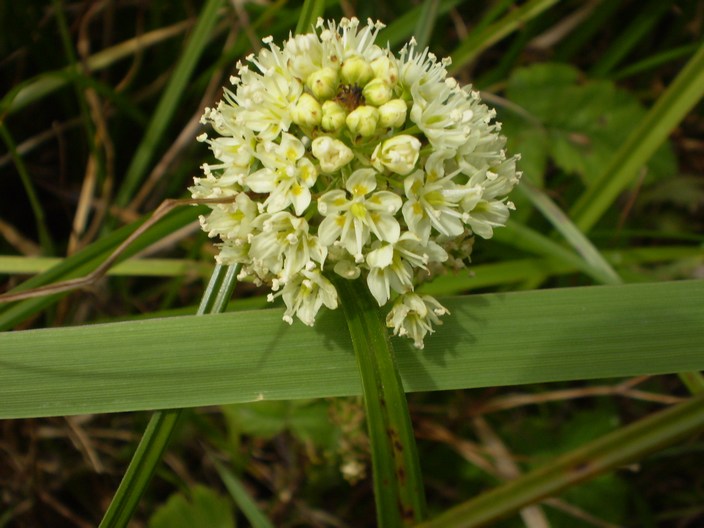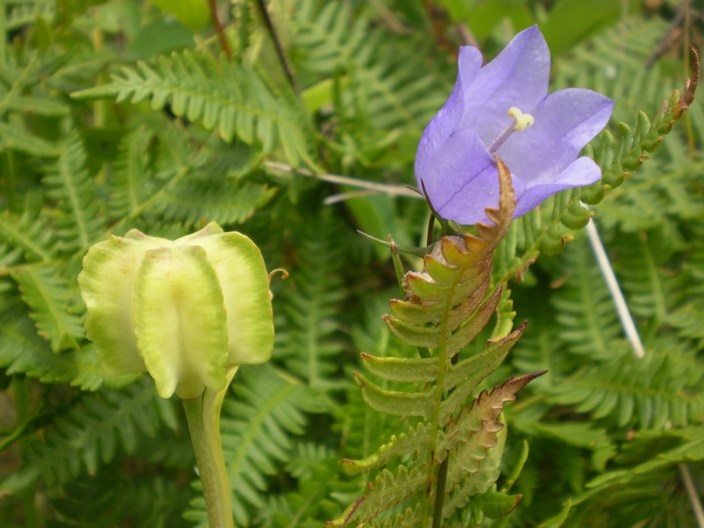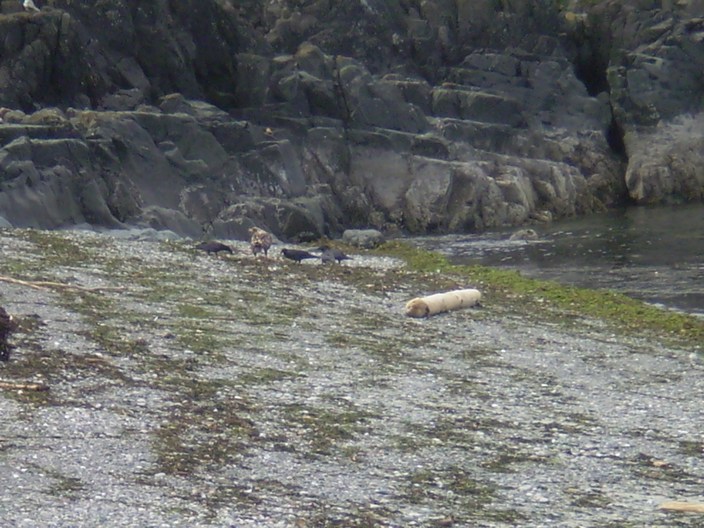 A young eagle and some crows pick away at a baby seal.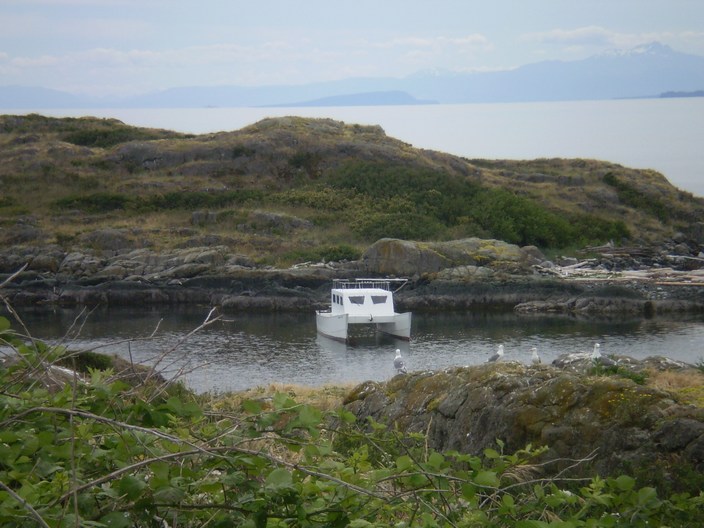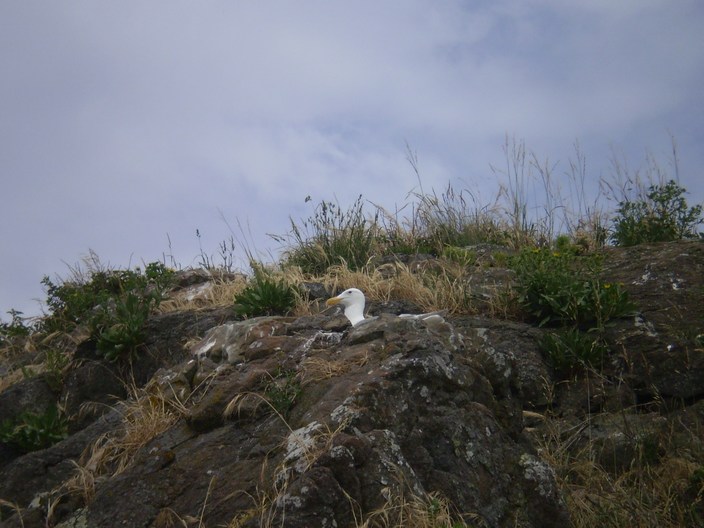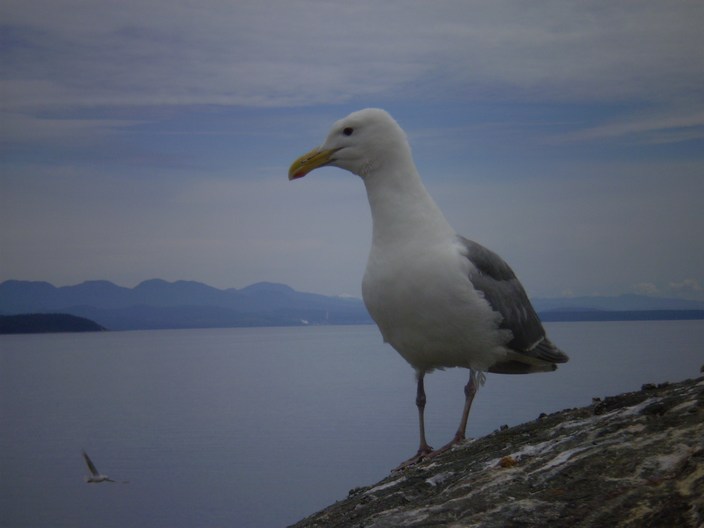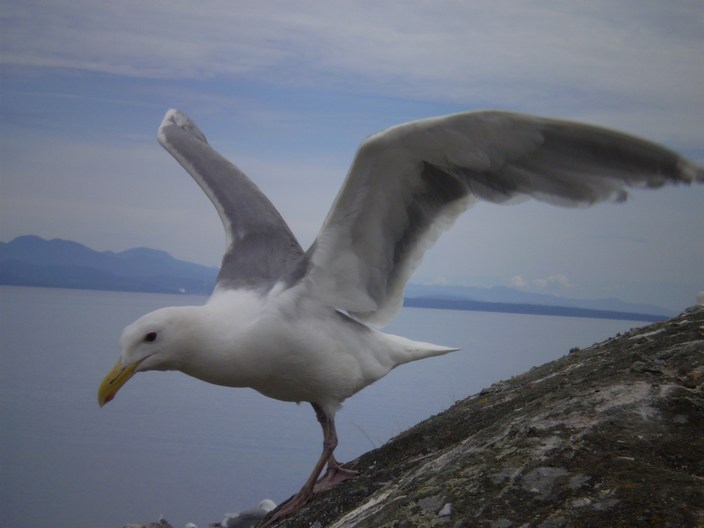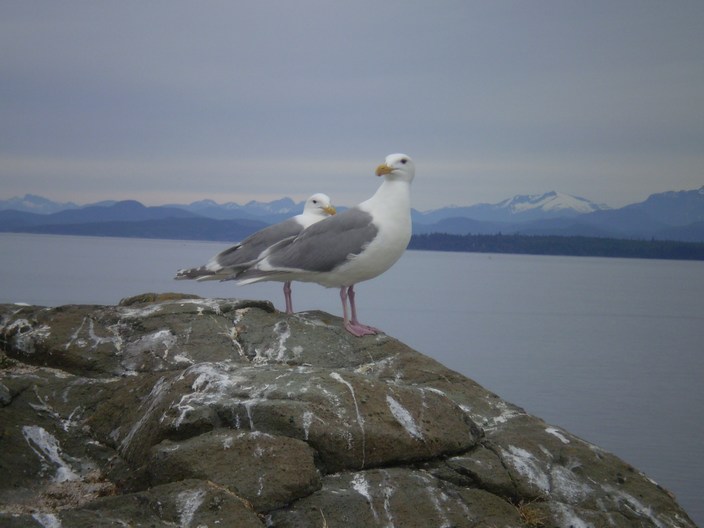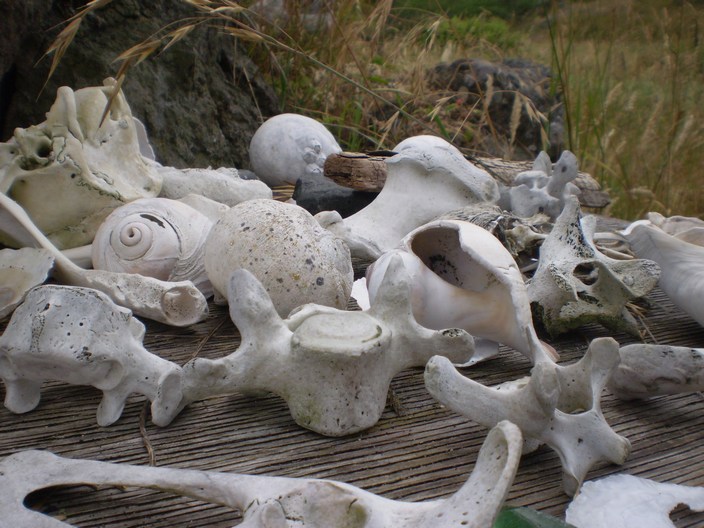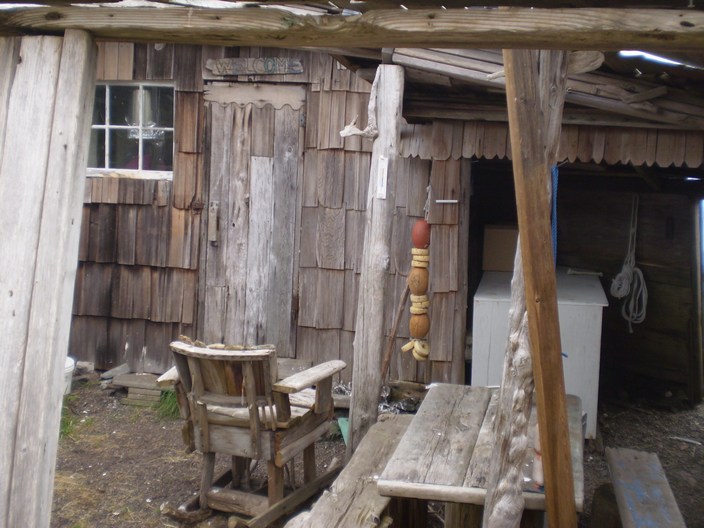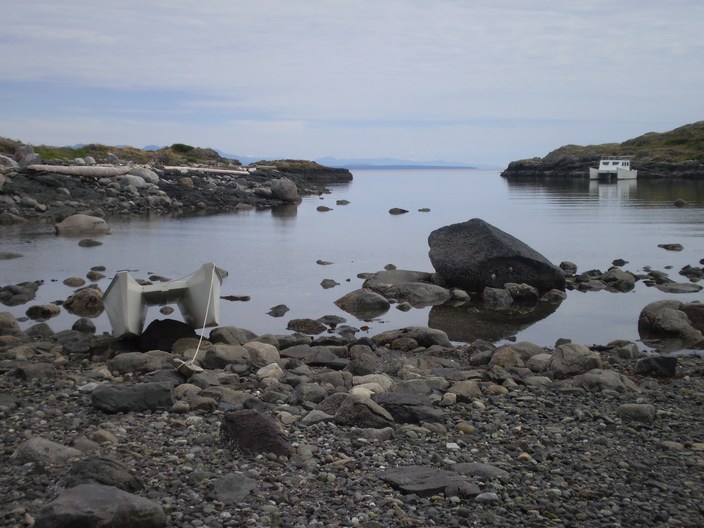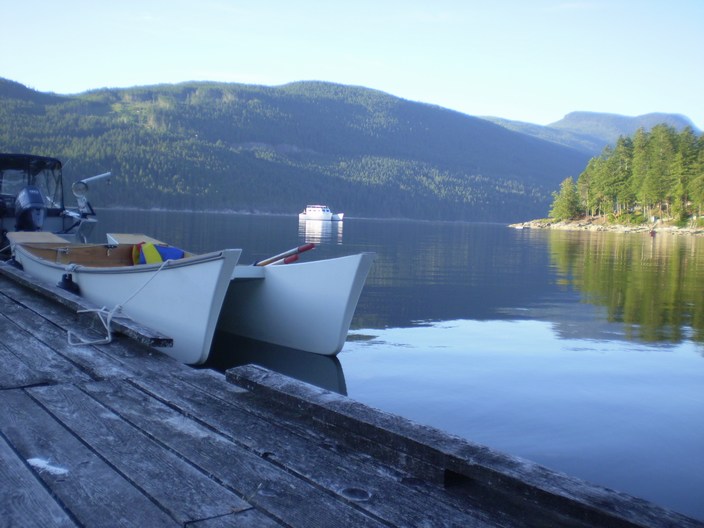 Next over to Thunder Bay in Jervis inlet.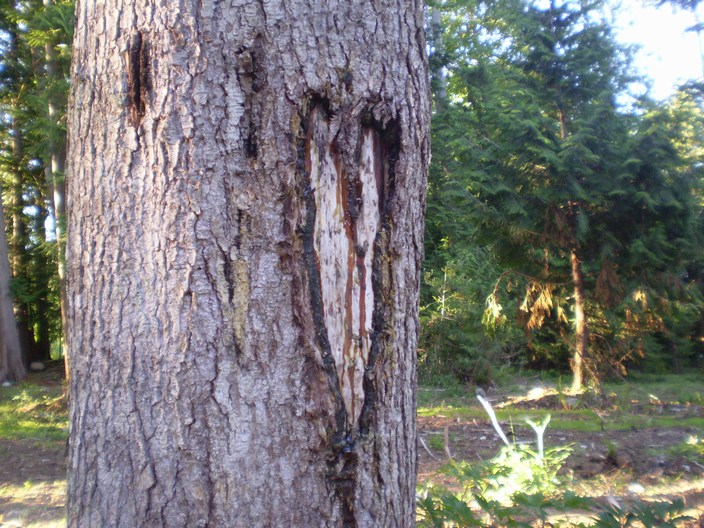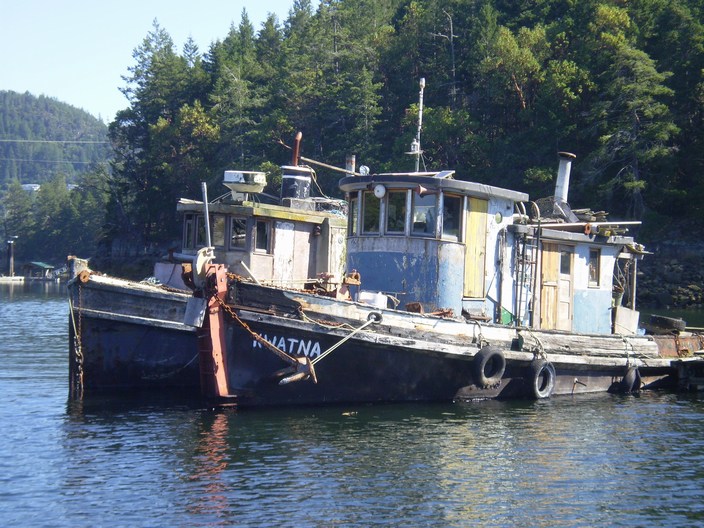 Pender Harbour, where these two old wrecks are still clogging the anchorage.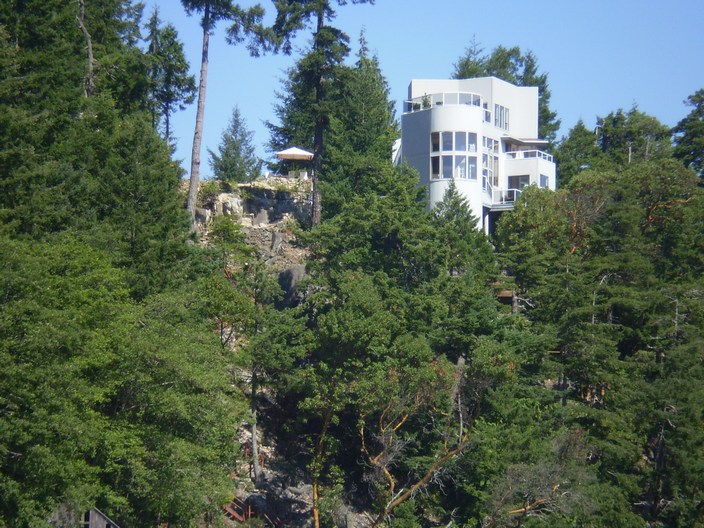 Unusual house in Bargain Bay.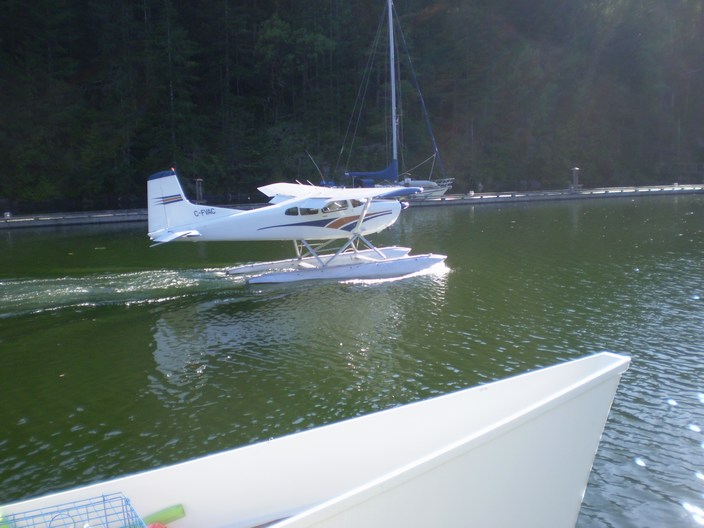 Secret Cove anchored in nice and close to the yacht club docks and a local putters by.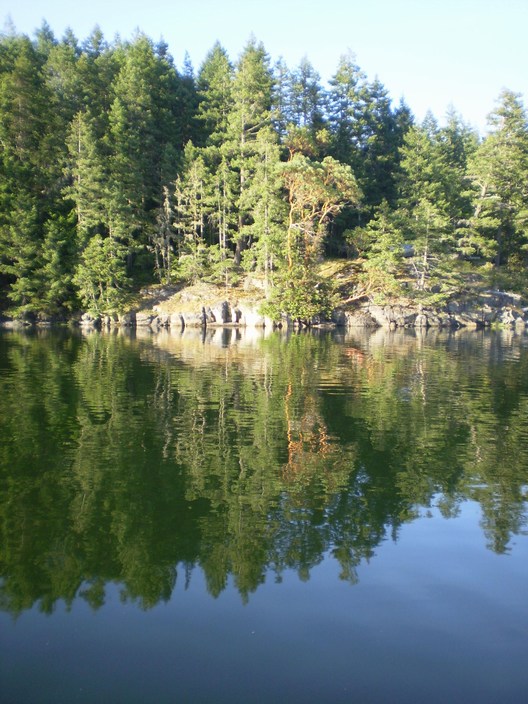 The view on the other side.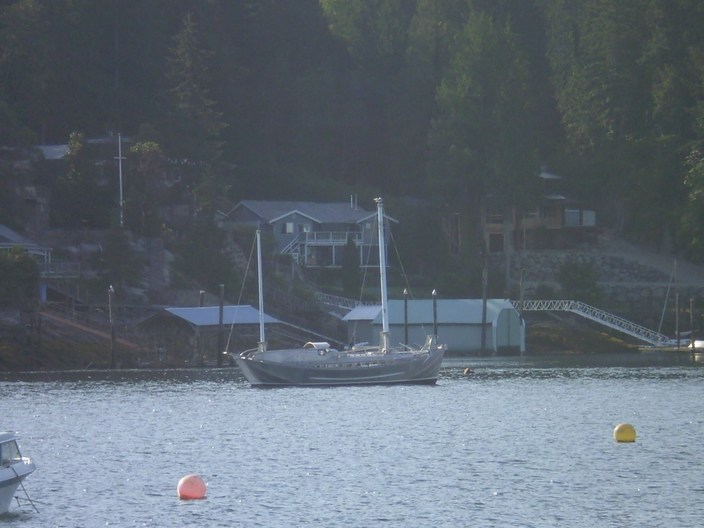 Then a short visit to Halfmoon Bay where we see this unusual aluminium vessel.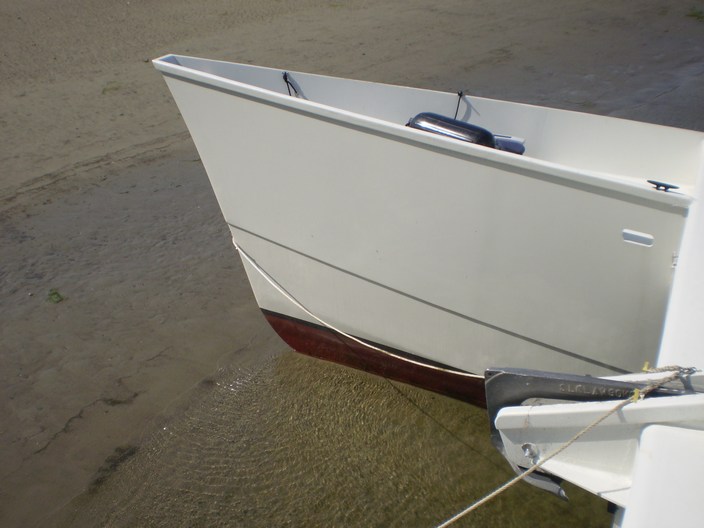 Next stop Gill Cove Thormanby Island the south beach where we briefly put the bows on the edge of the drop off. We later anchored over the sand flats for the night when the tide came up.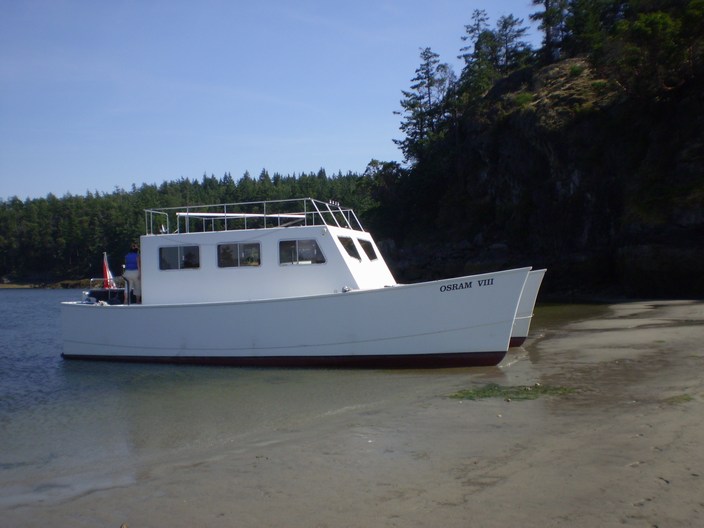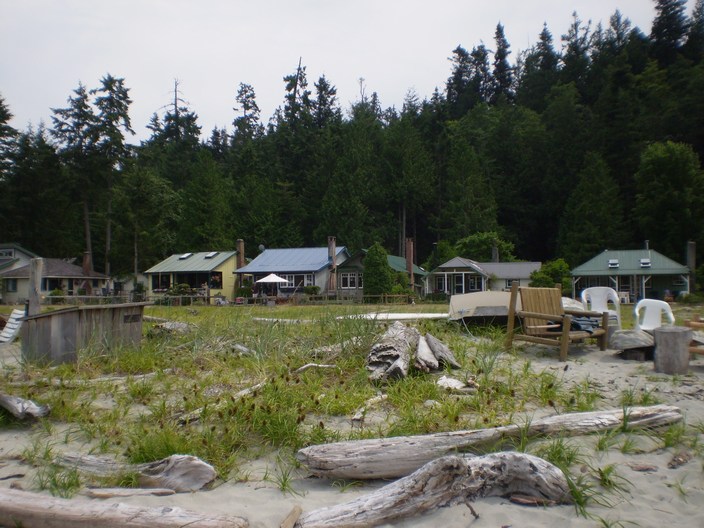 Gill cove was one of the friendlist places we visited. The locals made you feel welcome. They were much like the fellow that William F. Buckley wrote of 'The angel of craig point' Just like the Angel of Craig point these folk are happy to received your properly bagged trash on the outer float in the bay. Drop in and say hi from me.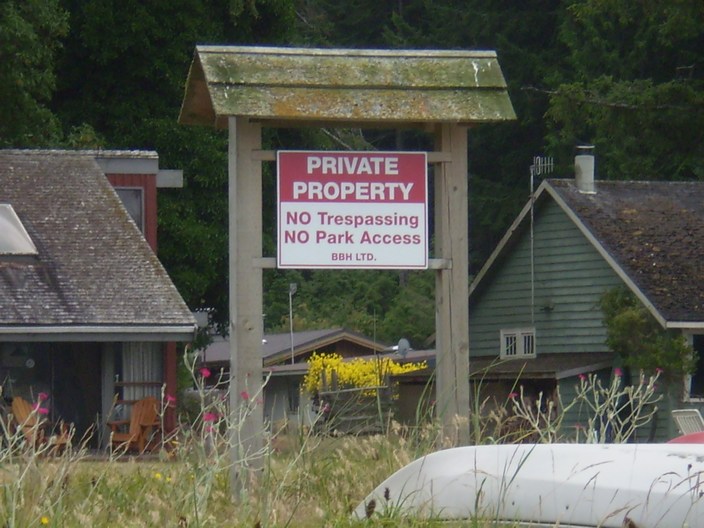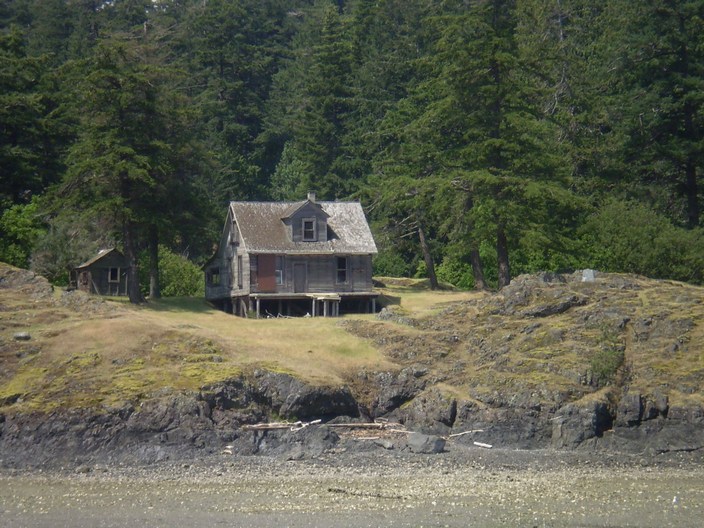 Our final stop was Jedediah Island.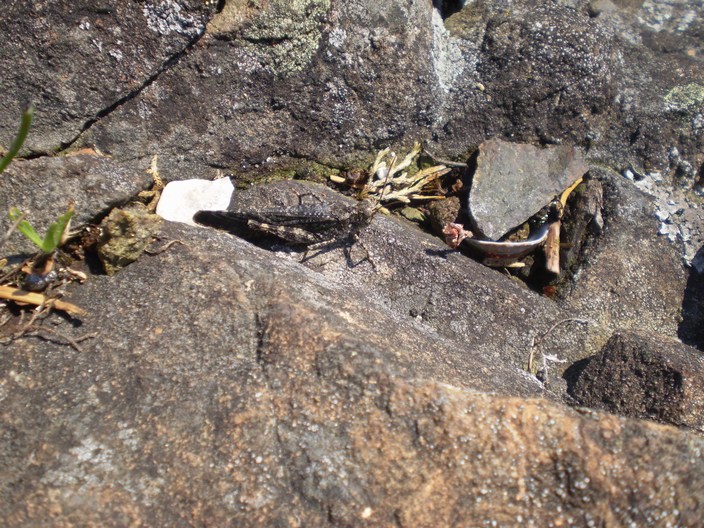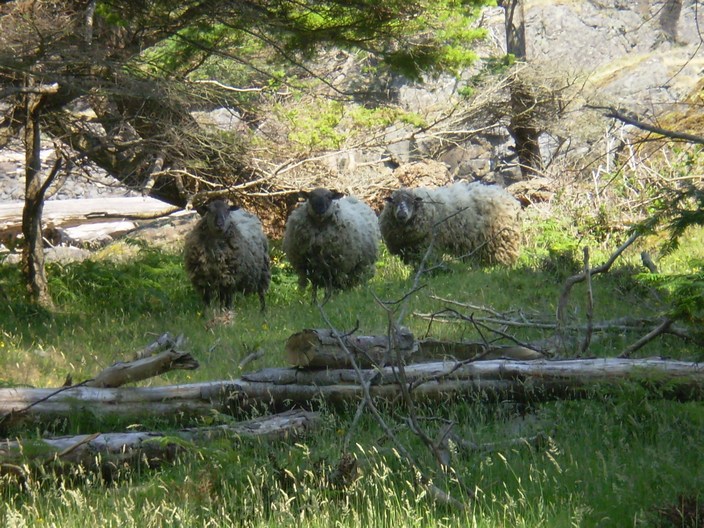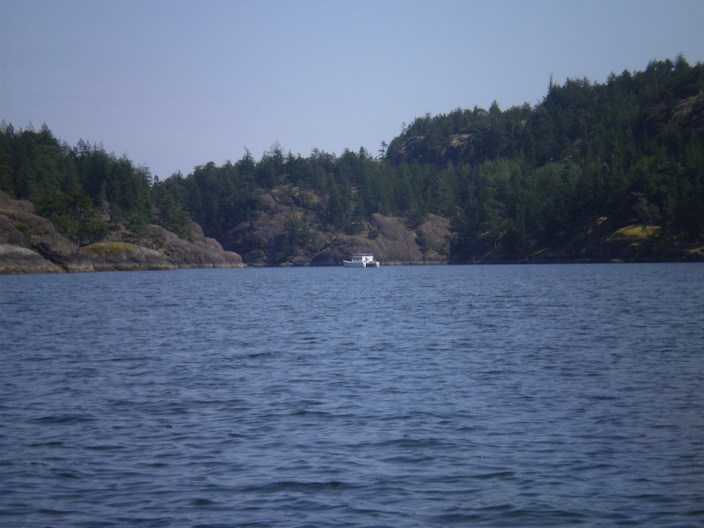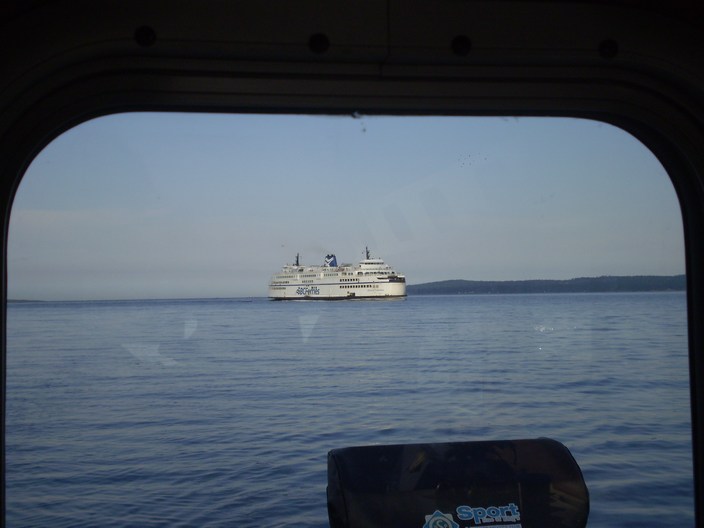 Entering Nanaimo Harbour with a BC Ferry.
---
Copyright © 2007 Tony Bigras.