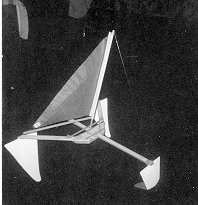 A model inspired by Bernard Smiths 'The 40 knot sailboat' bouyant foil, foil stabilized.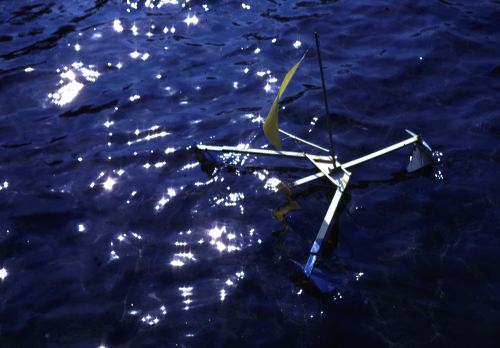 Another bouyant foil stabilized proa model.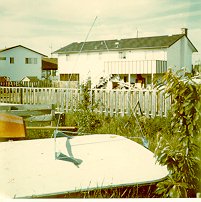 Yet another very large bouyant foil stabilized model with stern of Osram I in the background.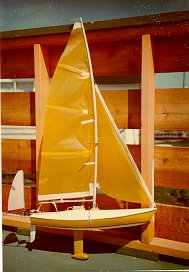 A 24" bulb keel mono model with self steering gear.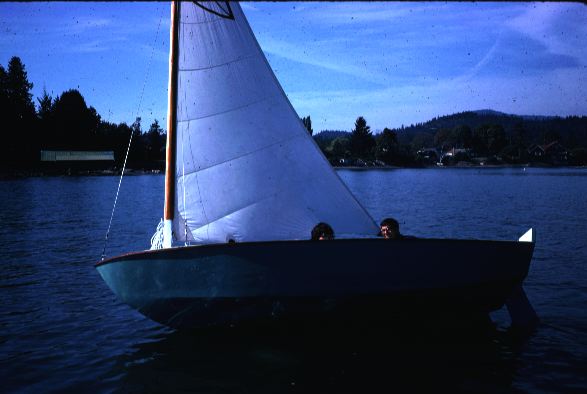 Osram I 13' Glen-L Catboat.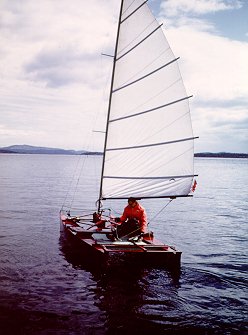 Osram II 16' QuickCat ( before modifications ).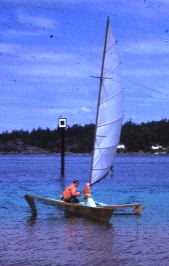 Osram III 24' Foiler.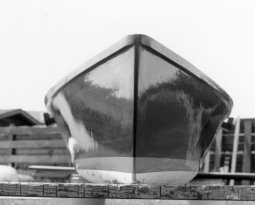 Osram IV 12' racing rowboat.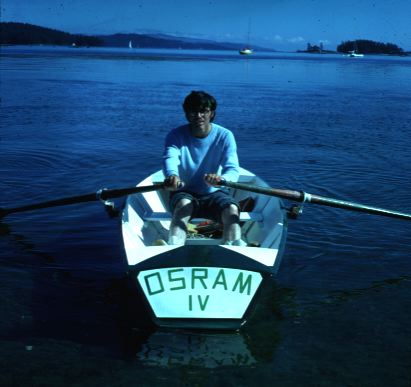 Osram IV 12' racing rowboat.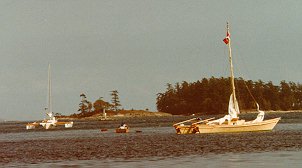 Osram VI and my 27' Wharram share the bay.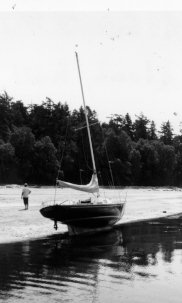 My dad's Kitiwake 24' fullkeel careened on the beach. The only boat I lost a rudder on, fell off at the dock after a sail.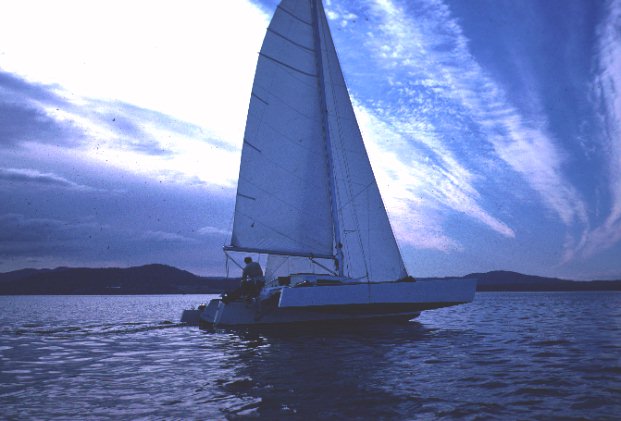 My dad's Crowther Buccaner 24 ghosting. Nice boat, kicked a lot of keelboat butt in the Canoe Bay Sunday races.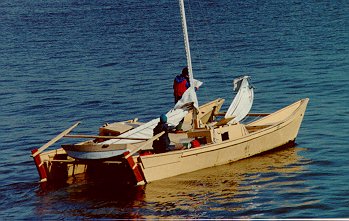 Wharram 27, what a pig upwind. Nice dingy.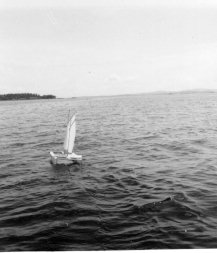 Model of Osram V free sailing.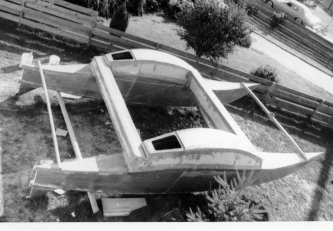 Osram V under construction loa 23' boa 14'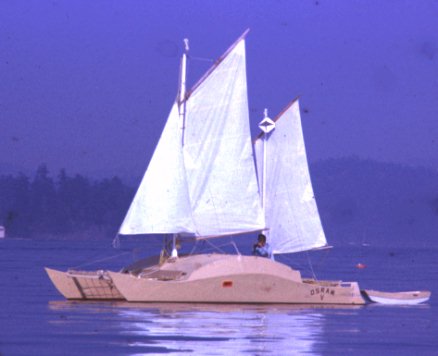 Osram V ghosting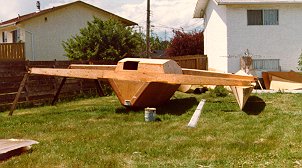 Osram VI 31' loa 24' boa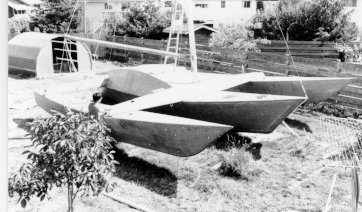 Osram VI backyard construction just about complete.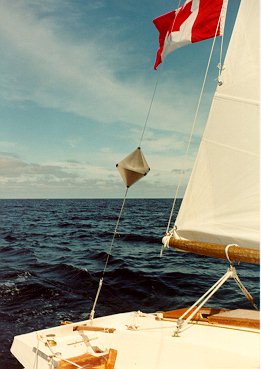 Osram VI offshore from the Queen Charlotte Islands self steering.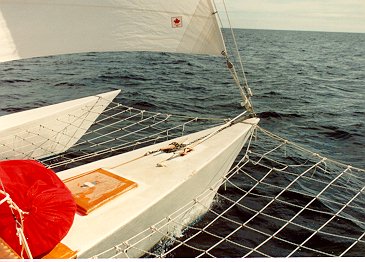 Another shot of Osram VI offshore from the Queen Charollete Islands.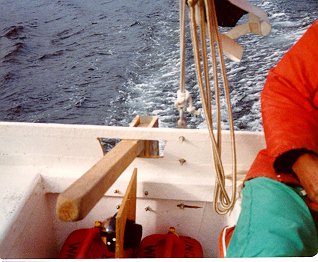 Osram VI with the helm free steering herself to windward.
---

Home page.
Copyright © 1997-2001 Tony Bigras.