---
Construction started on Feb 5 2005.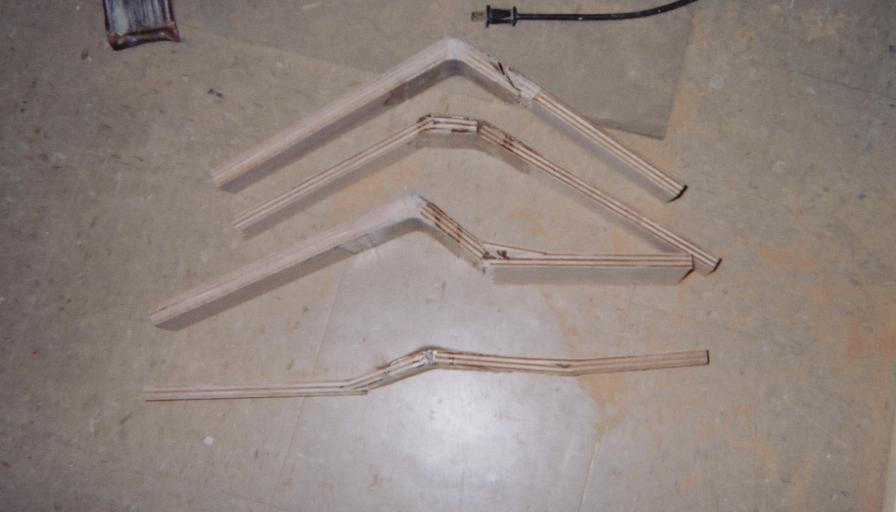 Test of the glass chine joints. All breaks in the ply.
Bottom and double chine section. Bottom is 3/4" occume ply and chine panels are 5/8". Interior joint has been doen and exterior joint prep needed.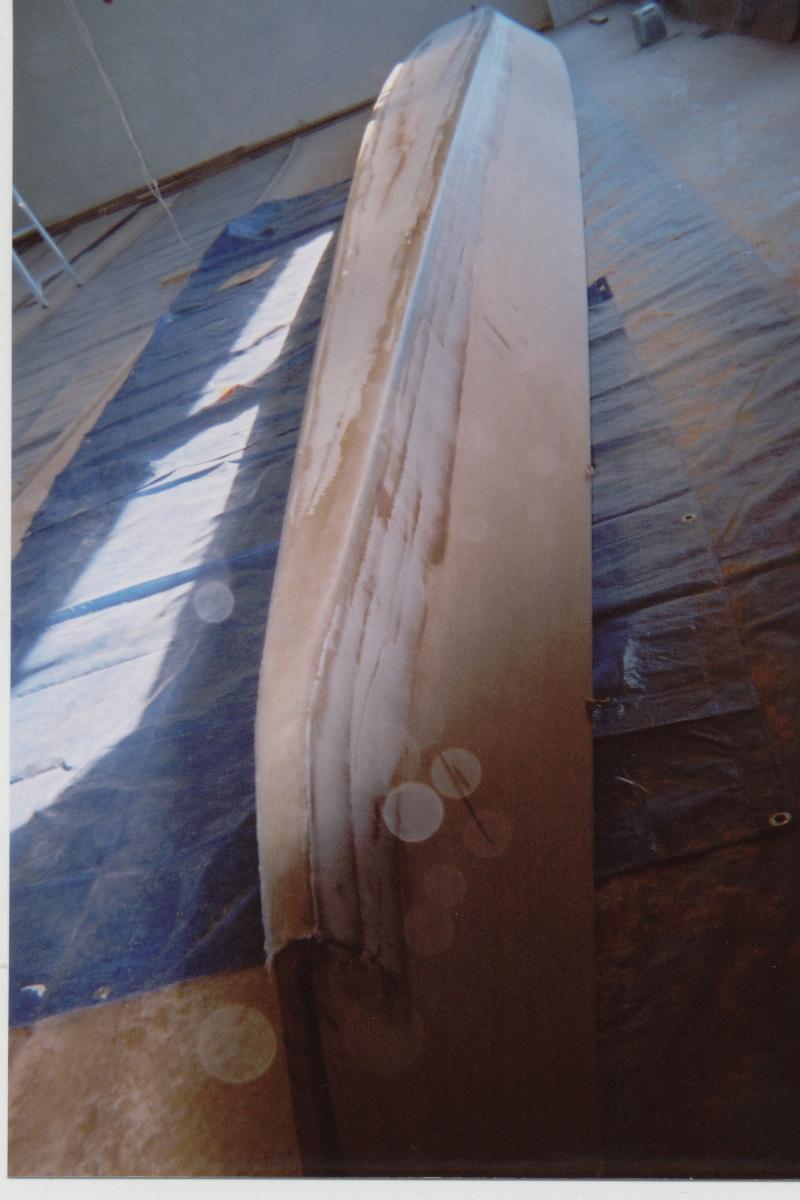 Bottom joint done and faired while glass still tacky to save sanding later. Will be overlaid with 6oz cloth.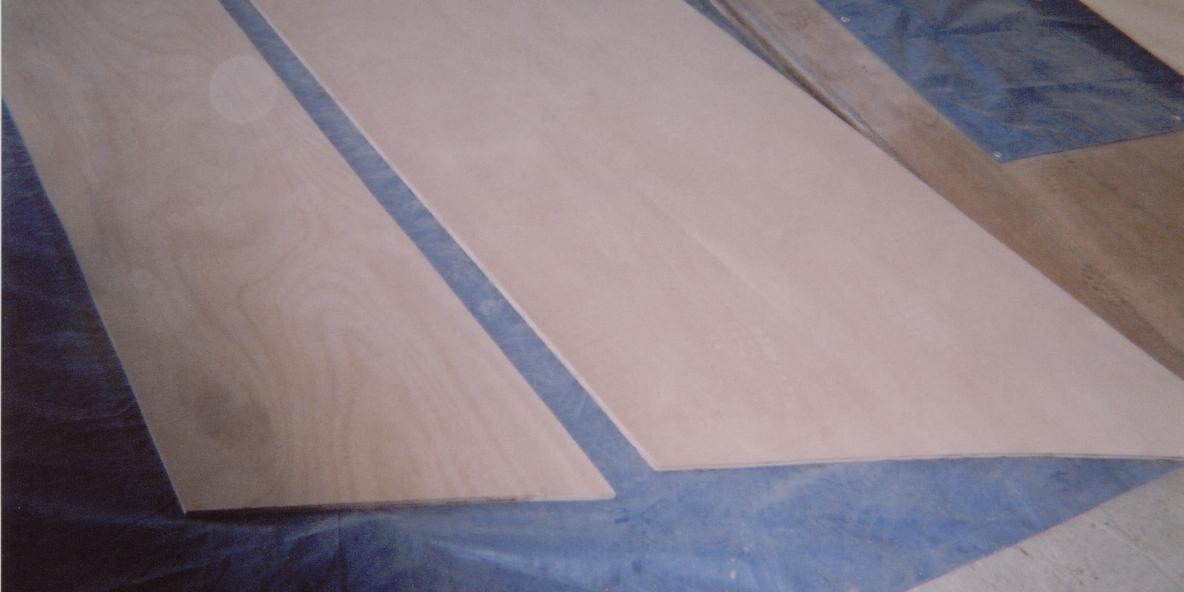 Topside panel is 5/8" on lower part and 1/2" upper.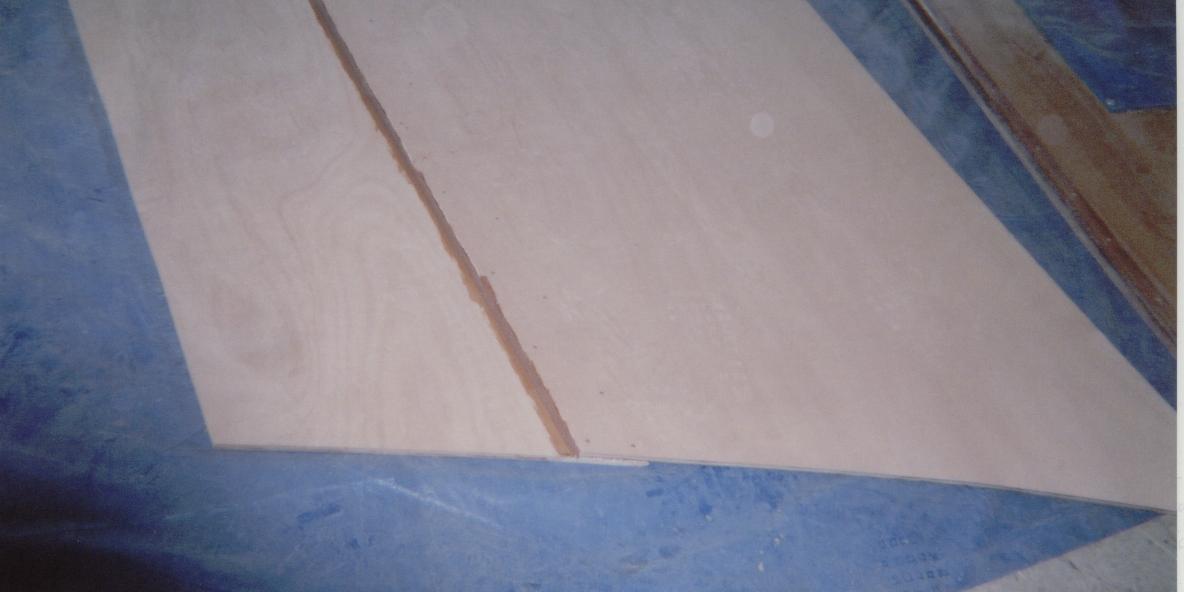 4" overlap. Took some care to get the chine line visually fair.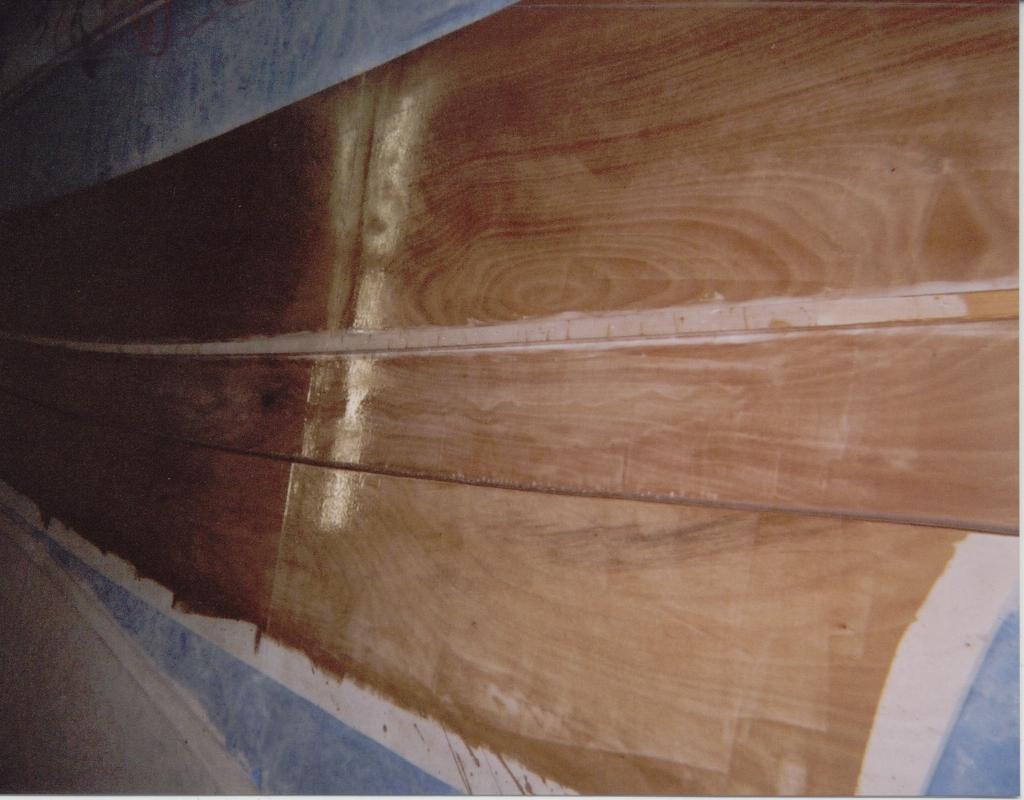 Single 1 1/2" sq stringer. Deck edge at bulwarks supports the upper panel.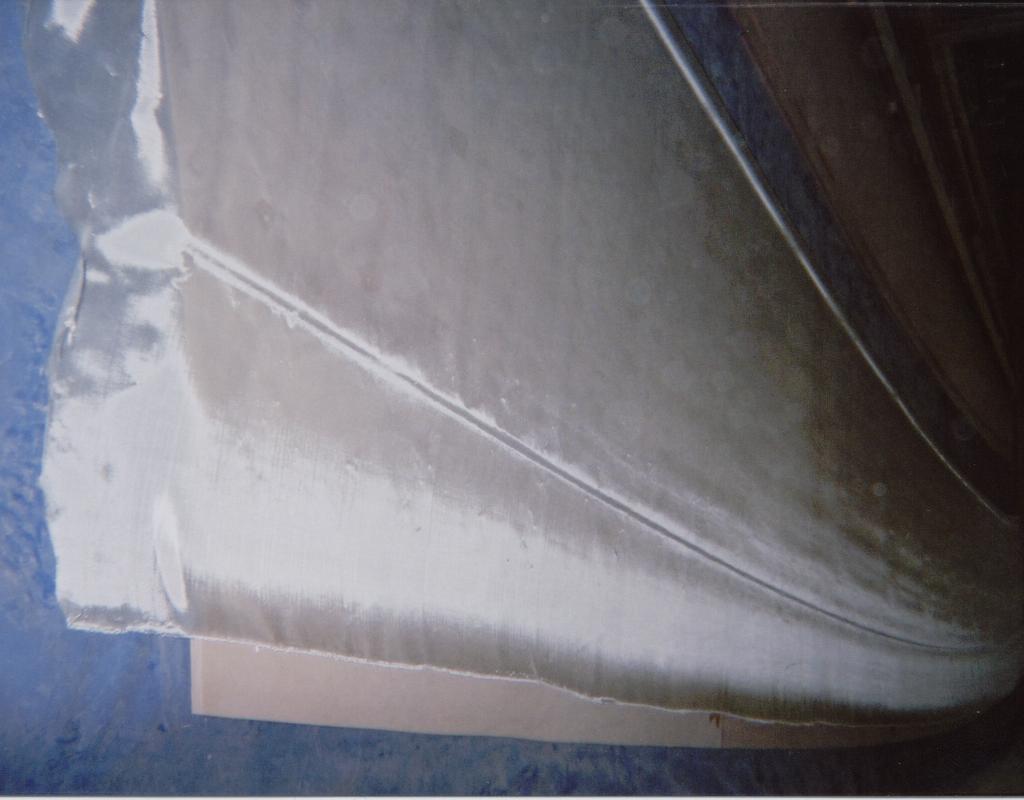 A wee bit of glassing.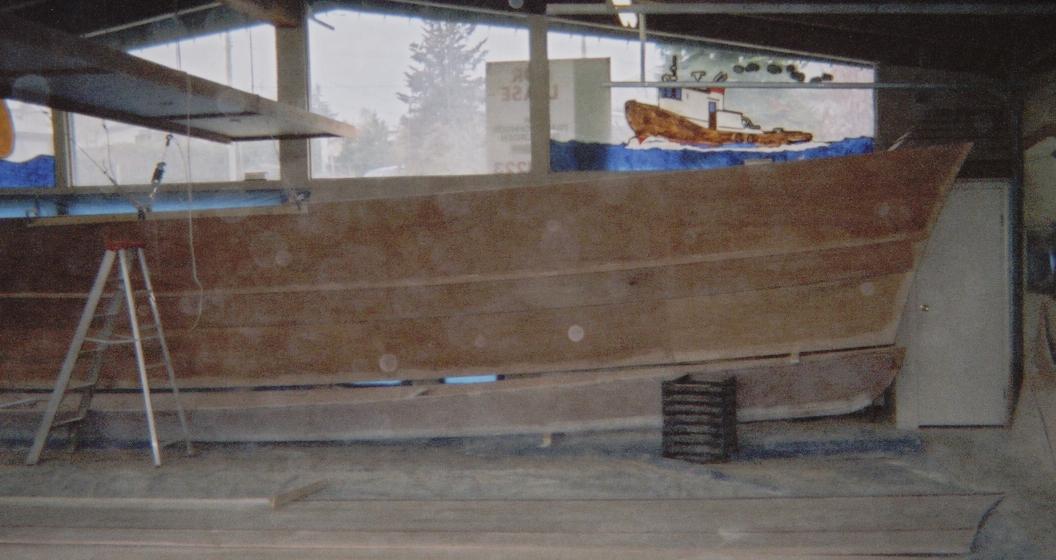 Little circles are dust on the disposable camera lens. Putting the port topside of the port hull in place for wire up.

Port and starbord topsides in place.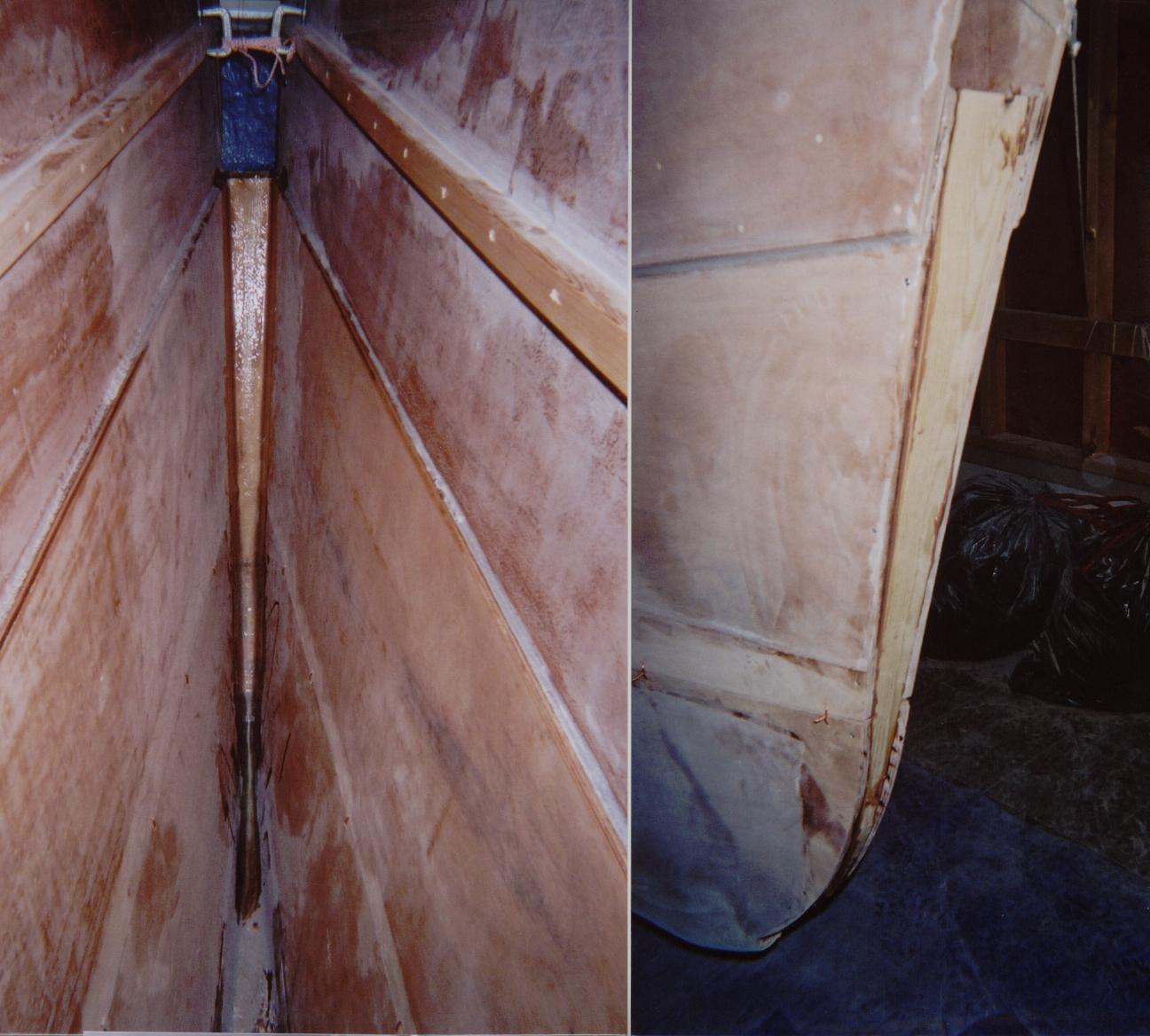 Big hefty stem, 1 1/2" thick on lower part with a layer of 3/4" ply on top and for rest of stem.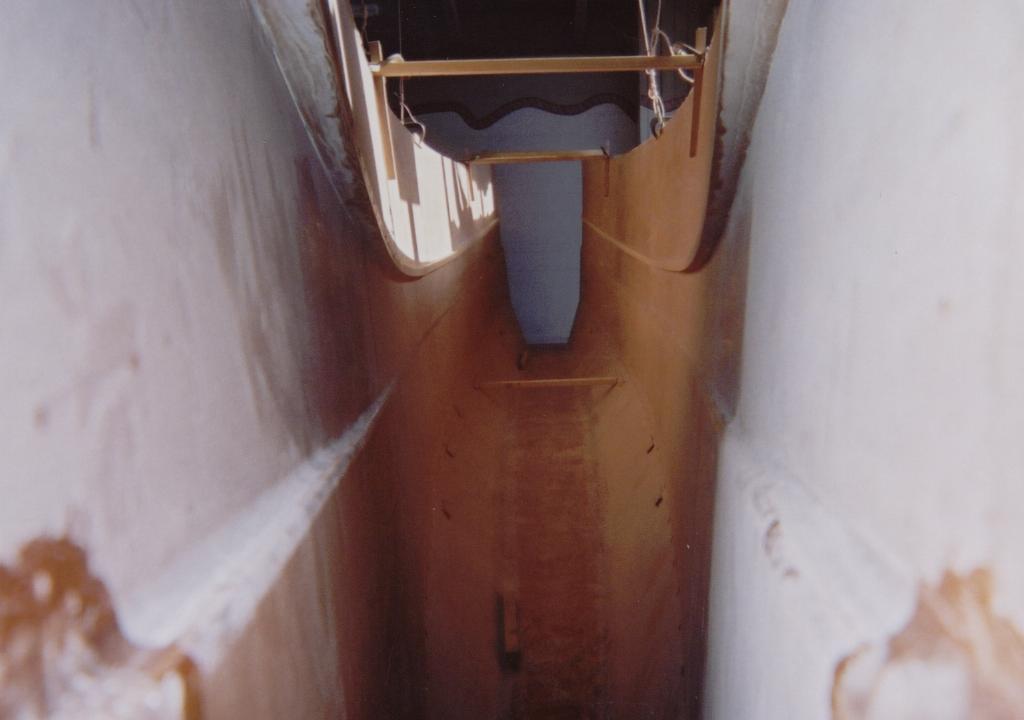 Nice and clean inside. 4' 3" wide at sheer.
Total 150 Hours
---
Copyright © 2006 Tony Bigras.