Only two destinitations were fairly fixed. Porcher Island and Masset on the Queen Charlotte Islands. We had about 3 months and everything else was flexible.

Osram VIII is a 40' power catamaran with a single Yanmar 50HP diesel and dual hydraulic driven props. She is 19' wide but draft is only 2 feet. A total of 300 engine hours were logged and approximately 1700 nautical miles were tracked. Average speed over the ground for the trip was about 6.5 Kt with the rest of the engine hours for anchoring and harbour work as well as charging. Total fuel consumption was 1350 litres or approximately 340 US gallons. Mileage was about 5 NM per US gallon. She carries up to 300 US gallons of diesel but our maximum load was about 230 at the outset. Water is 300 US gallons which was filled as available. During June and July rain catch from the sky lounge was able to keep the water tank full despite extensive use of the soaker tub.

From my past experience on the north coast the weather in May and early June was outstanding. We did experience some summer pattern rain, heavy with many sunny breaks and a day or two between wet days during late June and early July but almost none of the winter type pattern of steady drizzle with a low cloud deck.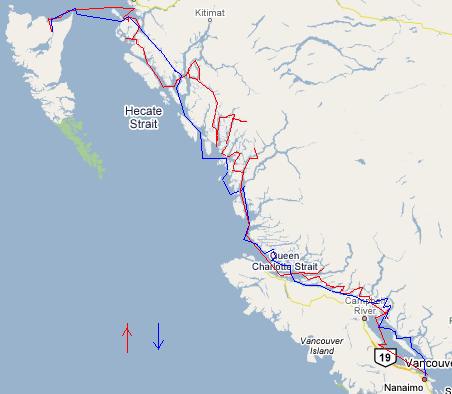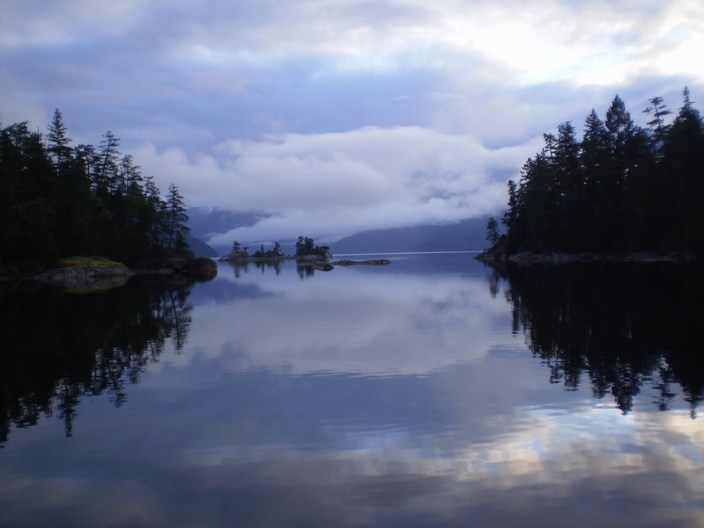 Nanaimo to Goose Spit near Comox then into heavy red tides near Cortez Island and in a very deserted Desolation Sound. A walk from Okeover Inlet to Lund then on to Squirrel Cove. Passage thru the Yuculta's in a single day then into Forward Harbour.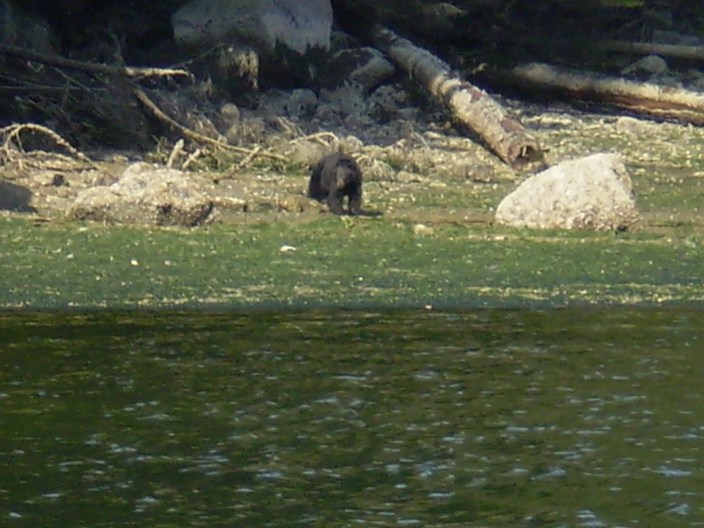 Into Sunderland Channel, a brief bit in Johnstone Strait by Port Neville then thru ugly Port Harvey and via Chatham Channel to Lagoon Cove. Many black bears are seen as we travel thru Potts Lagoon and Beware passage and into Knights Inlet. Tribune Channel, Viner Sound, a viking pyre of sorts in Waddington Cove, then on to wonderful Sointula.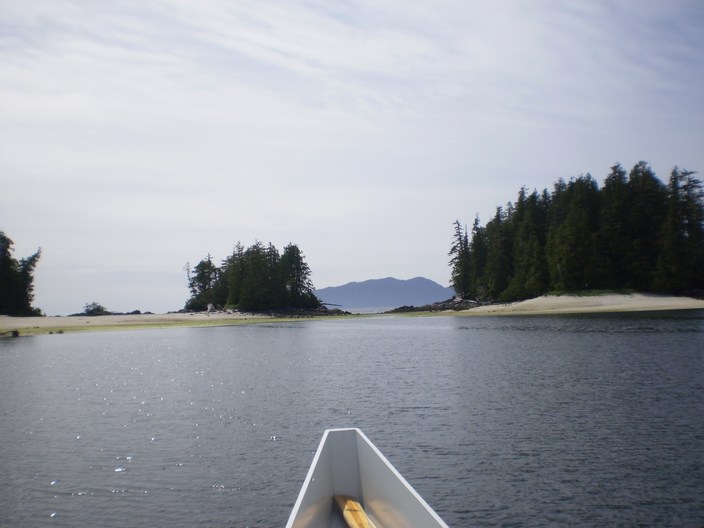 From Sointula past Cape Caution to Fury Cove in Rivers Inlet. An invasion of Selene 47's, the super yacht KISS, then humpback whales. Into the mist of Ocean Falls thru peaceful Gunboat Passage to Shearwater.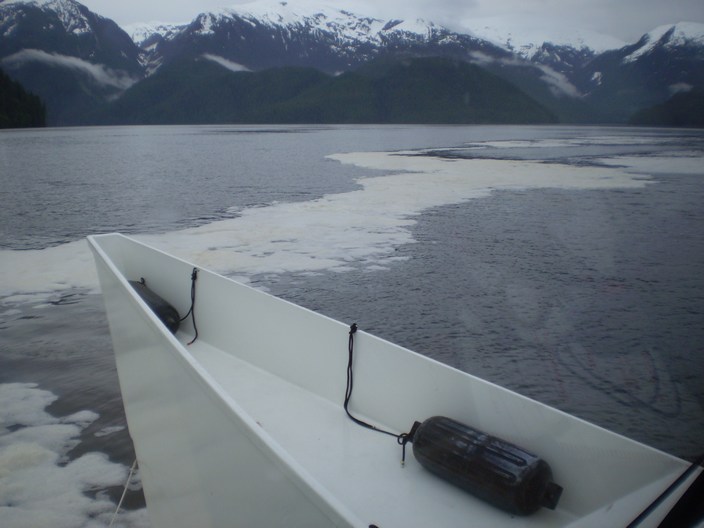 On to amazing Kynoch Inlet for waterfalls and surprises.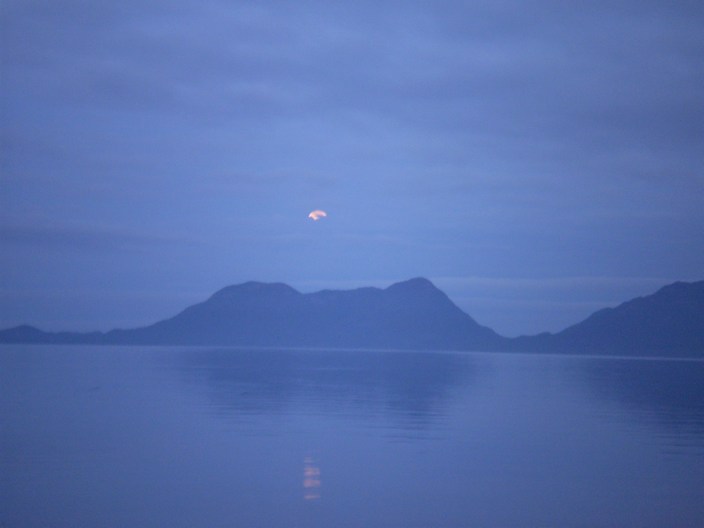 Past heli loggers and into Graham Reach to crumbling Butedale. Hanging out with fishermen at Bishop Bay Hotsprings. Surreal moon sets with spectacular sunrises near Fin Island.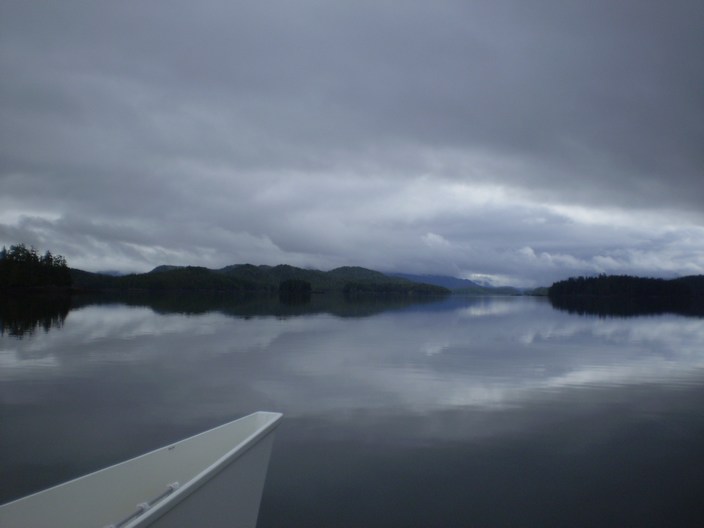 The Skeena floods, spirits at Kitkatla, mystical light and mist, then the GPS assures us we are doing 336Kts. A treasure hunt on Porcher Island, and finally Prince Rupert where the floods have swept away fuel and food.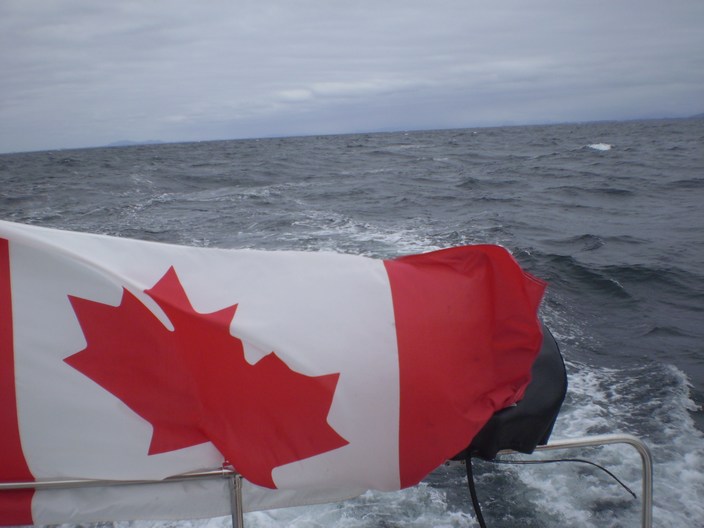 A cruise to the Queen Charlotte Islands, Rose Spit, Tow Hill, Grey whales surround the boat. Crammed into the dock at Masset. A road tour of Graham Island, Eagles, Ravens, big rocks and old canoes. A night anchored off Rose Spit, sunrise in Hecate Strait. Into the ditch, strange boats, sundogs and salmon. A gale in the open Pacific and lots of crab dinners.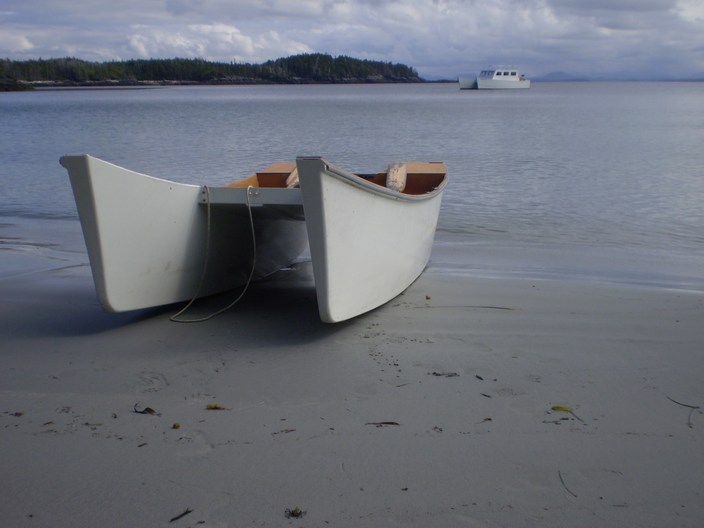 Magical Goose Island followed by decrepid Namu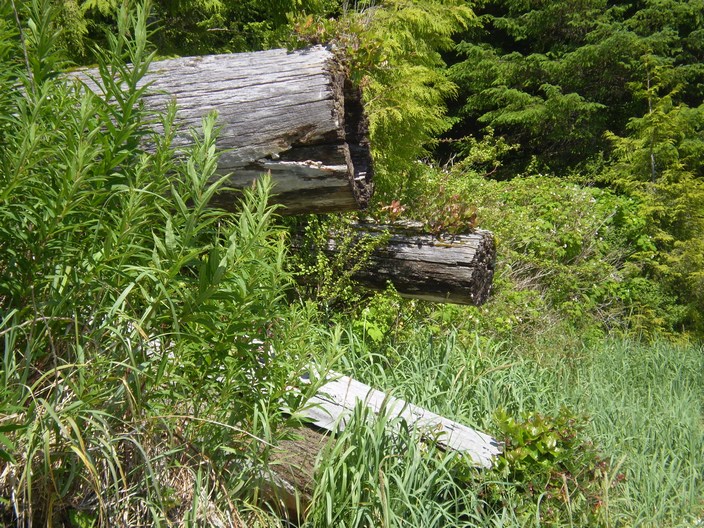 Tight fitting Kwakume Inlet, and back in fabulous Fury Cove. Then on to Cape Caution, sea bass and herring balls, Blunden Harbour. An explosive fueling at Sullivan Bay, Hopetown Passage, and delightful Lady Boot Cove. A no holds barred rush thru Johnstone Strait and back to a rainbow touched Quadra Island.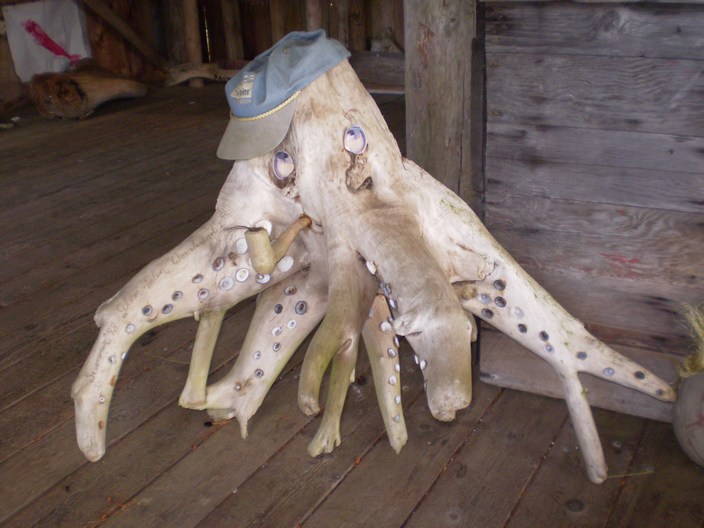 Rebuilding an Inookshuk at Octopus Island. Clam gardens and an art shack. Back into the crowd in Desolation Sound.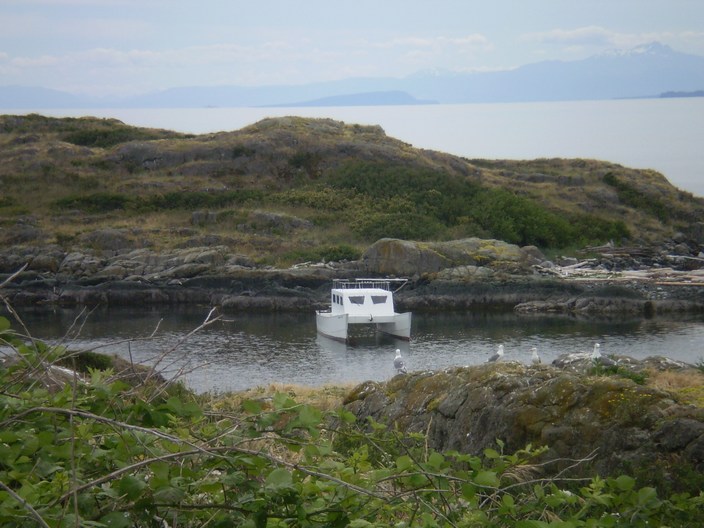 A place for the birds, Mitlenatch Island. A visit to the sunshine coast, and we hit the beach at Gill Cove Thormanby Island... the friendlist place on earth. A brief stop at Jedidiah Island and back to Nanaimo.

Home Page.
---
Copyright © 2007 Tony Bigras.